January 5, 2006 True Religion Apparel (TRLG)
Hello Friends! Thanks so much for stopping by and visiting my blog,
Stock Picks Bob's Advice
. As always, please remember that I am an amateur investor, so please remember to consult with your professional investment advisors prior to making any investment decisions based on information on this website.

I was looking through the
list of top % gainers on the NASDAQ
tonight and came across True Religion (TRLG), which closed at $19.40, up $2.54 or 15.07% on the day. I do not own any shares of this stock, nor do I own any options.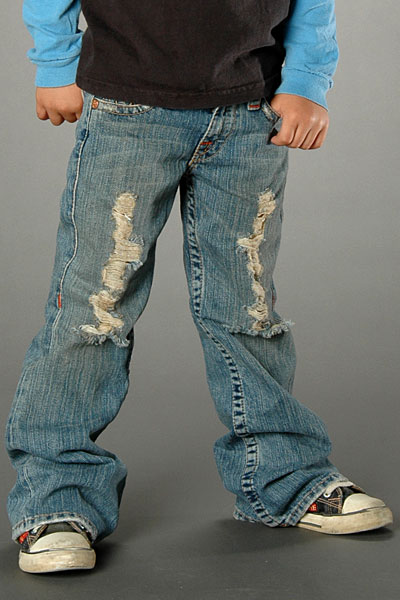 According to the
Yahoo "Profile" on TRLG, the company
,
"...through its wholly owned subsidiary, Guru Denim, Inc., engages in the design, development, manufacture, marketing, distribution, and sale of fashion jeans and other apparel. Its products include jeans, skirts, denim jackets, and tops. The company also operated a retail store in Manhattan Beach, California, as of December 5, 2005."
As reported, the stock price surged after a trio of brokerage firms
issued favorable reports
on the company.
As is my strategy, let's take a look at the latest quarterly report. On November 10, 2005, TRLG
reported 3rd quarter 2005 results
. For the quarter ended September 30, 2005, net sales increased to $35.0 million compared with $7.4 million in the same quarter last year. Net income grew from $954,000 to $7.4 million this year. On a per share basis, this came in at $.33/diluted share, up sharply from $.05/diluted share last year. On top of a great earnings report the company went ahead and raised sales and earnings guidance for fiscal 2005.
How about longer-term? For that, I like to review the Morningstar.com results. Looking at the
Morningstar.com "5-Yr Restated" financials on True Religion
, we can see the rapid growth of this very young company from $2.4 million in sales in 2003 to $27.7 million in 2004 and $90.7 million in the trailing twelve months (TTM).
The limited earnings history shows earnings/share of $.20 in 2004 and $.79/share in the TTM. Free cash flow was $0 in 2002, $(1) million in 2003, $1 million in 2004 and $8 million in the TTM.
The balance sheet as presented on Morningstar.com looks solid with $10.5 million in cash, enough to cover both the $8.2 million in current liabilities and $.1 million in long-term liabilities combined. In addition, the company has an additional $26.5 million in other current assets.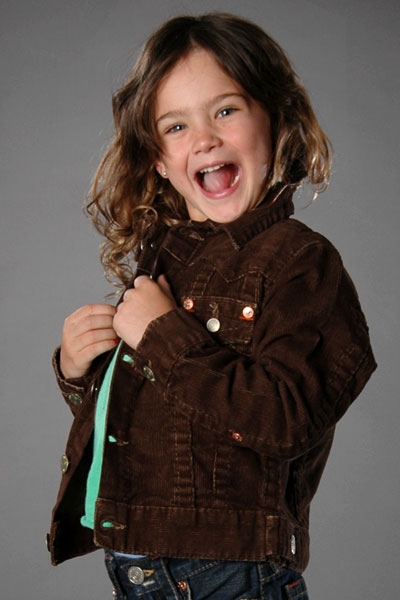 What about some valuation 'numbers'? Reviewing the
Yahoo "Key Statistics" on True Religion
, we can see that this is a small cap stock with a market capitalization of $428.57 million. The trailing p/e is a moderate 24.04 with a forward p/e (fye 31-Dec-06) of only 16.30. Thus, with the rapid earnings growth, the PEG (5 yr estimated) comes in at a dirt cheap 0.60.
Yahoo reports the Price/Sales ratio at 4.11. Checking the
Fidelity eResearch website
, we find that TRLG is in the "Textile-Apparel Clothing" Industrial Group. The company is the richest in valuation in terms of Price/Sales with a ratio over 4.0. Next is Guess? (GES) AT 1.9, Polo Ralph Lauren (RL) at 1.7, Columbia Sportswear (COLM) at 1.6, Quiksilver (ZQK) at 1.1, and Hot Topic (HOTT) at 0.9 at the bottom of the list.
What about some additional Yahoo numbers? The company has 22.09 million shares outstanding with 4.06 million shares out short as of 11/10/05, representing 30.90% of the float or 9 trading days of volume. This is significant imho, with 3 days as my cutoff. The current rise in the stock price may well be partially due to a "squeeze" of the short sellers. No cash dividend is paid and no stock splits are reported on Yahoo.
And what does the chart look like? If we look at a
"Point & Figure" chart on TRLG from Stockcharts.com
we can see the virtual explosion in the stock price from $.06/share in June, 2003 to a peak of $18.50/share in July, 2005. The stock moved sideways over the past six months consolidating in price and only this month has once again moved strongly to the upside.



So what do I think? Well, the stock made a great move higher today. The latest quarterly result was incredible with revenue and earnings up 600%, the Morningstar.com report looks nice if incredibly short. The company is generating free cash flow and has a solid balance sheet. Valuation-wise the p/e looks reasonable and the PEG is under 1.0. The Price/Sales ratio does appear a bit rich and the chart looks strong. Overall, this is an interesting stock. One downside, my son told me he thought this concept was a bit old and I was late with this stock. Time will tell!

Thanks so much for stopping by and visiting! If you have any questions or comments, please feel free to leave them on the blog or email me at bobsadviceforstocks@lycos.com.

Bob











Posted by bobsadviceforstocks at 9:52 PM CST |
Post Comment
|
Permalink
Updated: Wednesday, 1 February 2006 3:24 PM CST