"Looking Back One Year" A review of stock picks from the week of October 25, 2004

Click
HERE for the ***PODCAST*** on SYNERON (ELOS) question and CABOT (CCMP)
Hello Friends! Thanks so much for stopping by and visiting my blog,
Stock Picks Bob's Advice
. As always, please remember to consult with your professional investment advisors prior to making any investment decisions based on information on this website.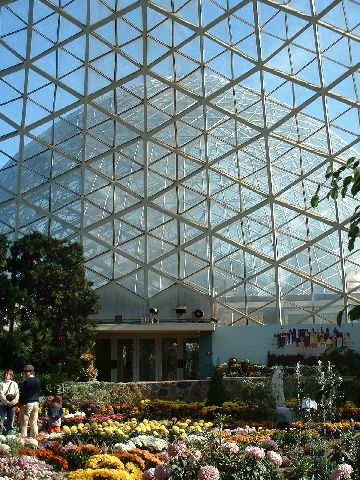 Mitchell Park Domes Milwaukee

One of the tasks that I try to accomplish each weekend (and sometimes do not get around to getting it done!) is to look back about a year earlier on the blog and see how the picks that I have discussed have performed. Of course, this analysis is based on a buy and hold strategy and actually in actual practice, I advocate selling losing stocks quickly and totally at an 8% loss after an initial purchase, and selling gaining stocks slowly and partially at targeted intervals. Thus, actual performance of stock picks will vary depending on the management of those holdings. However, for the purposes of this post, I shall be assuming a buy and hold strategy for evaluating the performance of our pick(s).



On October 28, 2004, I posted Cabot Microelectronics (CCMP) on Stock Picks Bob's Advice at a price of $37.50. CCMP closed at $30.14 on 1/6/06, for a loss of $(7.36) or (19.63)% since posting.



On October 27, 20005, Cabot (CCMP) reported 4th quarter 2005 results. Total revenues for the quarter ended September 30, 2005, came in at $73.9 million, up 13.6% from the prior quarter, but down 10.7% from the $82.7 million in revenue in the same period last year. The picture for net income looked even worse, coming in at $8.25 million, down 1% sequentially, and down 37.3% from the $13.17 million in the same quarter a year earlier. Diluted eps came in at $.34, equal to the prior quarter, but down from the $.53/share reported in the fourth quarter of 2004.

Cabot was the only stock I "picked" during this period. Thus, my performance for the week was identical to the single stock owned which was a loss of (19.63)% since posting!

Thanks so much for stopping by. If you have any comments or questions, please feel free to email me at bobsadviceforstocks@lycos.com, or leave your comments and questions right on the blog itself.

Bob




Posted by bobsadviceforstocks at 6:37 PM CST |
Post Comment
|
Permalink
Updated: Sunday, 8 January 2006 11:35 PM CST