"Revisiting a Stock Pick" Packeteer (PKTR)
Hello Friends! Thanks so much for stopping by and visiting my blog,
Stock Picks Bob's Advice
. As always please remember that I am an amateur investor, so please consult with your professional investment advisors prior to making any investment decisions based on information on this website.
As I promised, I want to write a few words about Packeteer, a stock that I purchased shares in yesterday. If you are familiar with my trading strategy, you will know that I own a maximum number of positions in my trading portfolio, which I have set at 25. My approach has been to have my own portfolio holdings determine whether I should be moving into or out of equities. I do this by adding a new position when I sell a portion of one of my existing positions at a gain (what I call "good news"); I move back into cash when I sell one of my positions at a loss or a retracement of a gain (what I call "bad news"). Yesterday, my Dynamic Materials stock (BOOM) hit my first appreciation target for a sale (30%). I sold 1/6th of my holding of BOOM and set out to find a new position.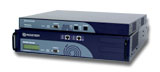 With that "permission slip" or as I like to say, that "nickel burning a hole in my pocket", I set out to identify a candidate for purchase. Looking through the
list of top % gainers on the NASDAQ
yesterday, I came across Packeteer, Inc., near the top of the list. Packeteer closed yesterday at $12.15, up $2.66 or 28.03% on the day. I purchased 400 shares of PKTR at $11.91 in my trading account. I had done a quick review and found it suitable for purchase and made the trade.
Packeteer is an old "favorite" of mine, a name I use to refer to stocks I have discussed previously on this blog. In fact, Packeteer, which I have not previously owned in my trading account, was an early selection on this blog. I
posted Packeteer (PKTR) on Stock Picks Bob's Advice
on June 10, 2003, over 2 1/2 years ago (!) when the stock was trading at $15.10. So the stock is actually trading
lower
than when I first "picked" it! The stock is down $(2.95) or (19.5)% since posting. So certainly, this stock has
not
gotten away from us!
First, let's review what this company actually does. For that, I like to refer to the
Yahoo "Profile" on Packeteer
which reports that the company
"...provides wide area network application traffic management systems to enterprise customers and service providers. Its application traffic management system consists of a family of appliances, including PacketSeeker, PacketShaper, PacketShaper Xpress, PolicyCenter, and ReportCenter. PacketSeeker offers application monitoring that involves automatic identification and classification of traffic through Layer 7 to enable organizations to analyze application performance and network utilization."
I am not a very sophisticated hi-tech investor :), but apparently this stock is a computer networking type company.
My next step is to take a look at the latest quarterly report. In fact, Thursday after the close of trading, Packeteer
announced 4th quarter 2005 results
. It was this report that drove the stock higher in trading Friday. For the quarter ended December 31, 2005, net revenues came in at $31.9 million, up from $26.2 million in the fourth quarter 2004. Net income came in at $9.1 million or $.26/diluted share up strongly from the prior quarter and also up strongly from the $5.7 million or $.16/diluted share reported in the same quarter last year.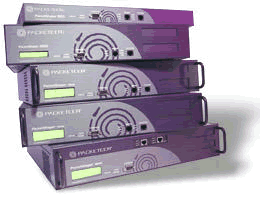 How about longer-term? Taking a look at the
Morningstar.com "5-Yr Restated" financials
, we can see that revenue has been steadily growing from $41.1 million in 2000 to $92.4 million in 2004 and $107.3 million in the trailing twelve months (TTM).
Earnings, which dropped from a loss of $(.35) in 2000 to $(2.40) in 2001, turned profitable at $.12 in 2002, increased to $.42/share in 2004 and is reported at $.45/share in the TTM.
Free cash flow has been positive and increasing from $2 million in 2002 to $19 million in 2004 and $25 million in the TTM.
The balance sheet as reported by Morningstar is strong with $109.7 million in cash, adequate to cover both the $38.6 million in current liabilities and the $3.3 million in long-term liabilities combined over 2 1/2 times over. In addition, the company is reported to have $26.2 million in other current assets.
And what about some valuation numbers? Looking at
Yahoo "Key Statistics" on PKTR
, we find that this is a small cap stock with a market capitalization of $415 million. The trailing p/e isn't bad at 27.0, and the forward p/e (fye 31-Dec-06) is even nicer at 23.37. Thus the PEG (5 yr expected) isn't bad either at 1.14.
Within the "Information Technology Services" industrial group, as grouped by the
Fidelity.com eResearch website
, PKTR is richly priced in terms of the Price/Sales ratio, topping the group at 3.8. The other stocks include SRA International (SRX) at 1.9, Affiliated Computer Services (ACS) at 1.7, Anteon (ANT) at 1.4, Computer Sciences (CSC) at 0.7 and Electronic Data Services (EDS) at 0.7.
Going back to Yahoo for some other numbers, we find that there are only 34.16 million shares outstanding with 1.72 million shares out short as of 1/10/06, representing 2.8 trading days of volume (the short ratio) which isn't very significant imho. No cash dividends and no stock dividends are reported.
What about the chart? Taking a look at a
"Point & Figure" chart from Stockcharts.com
: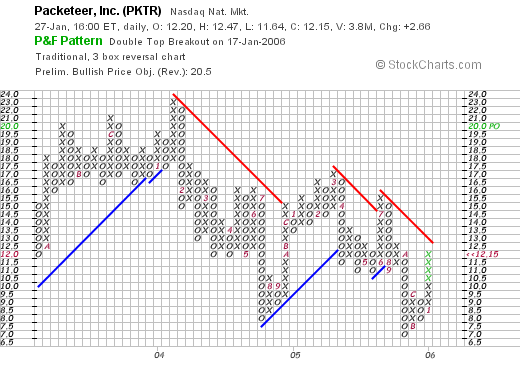 We can see what appears to be the weakest attribute of this company. As we noted earlier, the stock is actually lower than my "pick" price 2 1/2 years ago.

In fact, the stock peaked at aroune $23 in January, 2004, and has been trading lower since with "lower highs" and "lower lows". Not very encouraging actually. The stock is currently on a short-term rise in price and I would like to see this stock close strongly above $13. The stock is certainly not over-extended on the upside. In fact, unless we see some more price strength, I couldn't even say it is moving higher :).

So what do I think? Well, I liked the stock enough to buy some shares. I like the latest quarterly report, the Morningstar.com 5-Yr Restated numbers look great and the valuation isn't bad insofar as the P/E and PEG are concerned. The Price/Sales ratio shows the stock is richly valued relative to its peers. And the chart is actually mediocre. However, I am comfortable enough with the Morningstar/recent quarterly report to purchase some shares. I guess the 8% loss limit provides some comfort. I always hedge my bets!

Anyhow, that's the write-up for this stock I promised you yesterday. Thanks again for visiting! Always remember that I am an amateur investor so check with your own professional advisors. If you have any comments or questions, please feel free to leave them on the blog or email me at bobsadviceforstocks@lycos.com.

Bob