Chico's FAS (CHS) "Revisiting a Stock Pick" February 14, 2006
Hello Friends! Thanks so much for stopping by and visiting my blog,
Stock Picks Bob's Advice
. As always, please remember that I am an amateur investor, so please remember to consult with your professional investment advisors prior to making any investment decisions based on information on this website.

I was looking through the
list of top % gainers on the NYSE
today and came across Chico's FAS (CHS) which closed at $47.61, up $2.76 or 6.15% on the day. I do not own any shares nor do I have any options on this stock.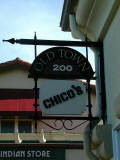 Chico's is an old favorite of mine on
Stock Picks
. I actually first
posted Chico's on Stock Picks
on July 31, 2003, when it was trading at $27.22. CHS had a 2:1 split on 2/23/05, giving me an effective "pick price" of $13.61, and thus, with CHS trading at $47.61, this represents a gain of $34.00 or 249.8% since first posting.
I like to wait at least a year before "revisiting" a stock pick. On January 6, 2005, I
revisited Chico's on Stock Picks Bob's Advice
when it was trading at $48.98. Adjusted for the stock split, this second "pick" was at $24.49. Thus, even this pick, based on today's close at $47.61, had a gain of $23.12 or 94.4% since posting!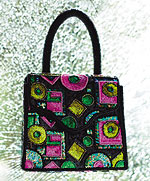 And what exactly
is
Chico's? According to the
Yahoo "Profile" on Chico's
, the company
"...engages in the design and retail of private label, casual-to-dressy clothing, intimates, complementary accessories, and other nonclothing gift items in the United States, the U.S. Virgin Islands, and Puerto Rico. The company offers its products under the Chico's, White House|Black Market (WH|BM), and Soma by Chico's brand names."
Since we are looking at a retailer, I like to review the "same store sales" reports which come out monthly for most retail stores. For the most part, any same store sales figures over 5% are imho healthy. CHS did better than this,
reporting January same-store sales
up 14.6% with overall sales climbing 34.2% for the four weeks ended January 28, 2006.
And what about the latest quarterly result? On November 29, 2005, Chico's
reported 3rd quarter results
. Net sales for the quarter ended October 29, 2005, increased 33% to $359 million from $270 million for the same quarter ended October 30, 2004. Net income climbed 43.5% to $53 million or $.29/diluted share compared with $37 million or $.21/diluted share last year. This was s solid report!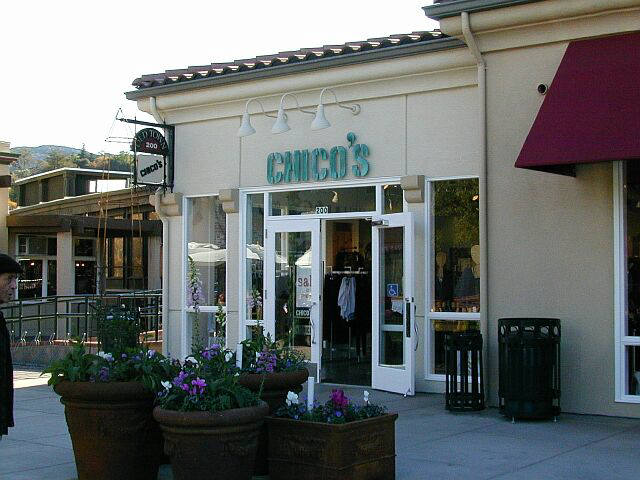 How about longer-term results? Chico's has a beautiful evaluation on the
"5-Yr Restated" financials from Morningstar.com
. Here we can see that sales have grown steadily from $259 million in 2001 to $1.07 billion in 2005 and $1.3 billion in the trailing twelve months (TTM). Earnings have also steadily been increasing from $.17/share in 2001 to $.78/share in 2005 and $1.00/share in the TTM.
Free cash flow has also been positive and growing with $44 million in 2003, $131 million in 2005, and $166 million in the TTM.
The balance sheet as presented on Morningstar.com also looks nice with cash of $400.3 million and $140.2 million in other current assets; which, when balanced against the $151 million in current assets gives us a "current ratio" of $540/$210 or about 2.5:1. The current assets and cash easily cover the current liabilities
and
the long-term liabilities totalling $62.9 million.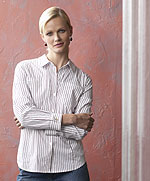 And how about some valuation numbers? Looking at
Yahoo "Key Statistics" on CHS
, we find that this is now a large cap stock with a market capitalization of $8.62 billion. The trailing p/e is a bit rich at 47.42. However the forward p/e (fye 29-Jan-07) is a bit better at 36.07. Since such rapid growth has been reported and is expected, the PEG comes in at a reasonable 1.37.
According to the
Fidelity.com eResearch website
, Chico's is in the "Apparel Stores" industrial group. In fact, Chico's tops the list in terms of price compared to sales with a ratio of 6.2. This is followed by Abercrombie & Fitch (ANF) at 2.5, American Eagle (AEOS) at 1.9, Pacific Sunwear (PSUN) at 1.4, ant Limited Brnads (LTD) at 1.0.
Going back to Yahoo for some other stats, we can see that there are 180.98 million shares outstanding and 178.08 million of them actually float. As of 1/10/06, there were 11.23 million shares out short representing 6.30% of the float or enough shares to cover a volume of 5.5 trading days at the current level of volume. This is somewhat significant and may well be contributing to the intensity of the rally higher today. Just a thought :).
As I noted above, the company does not pay a dividend and the last stock split was a 2:1 split 2/23/05.
And what about a chart? Taking a look at the
"Point & Figure" chart on CHS from Stockcharts.com
: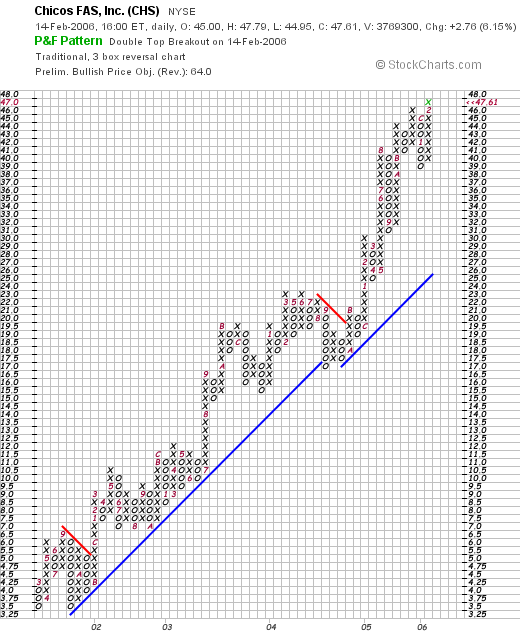 We can see an absolutely GORGEOUS chart, with the stock climbing from $3.50 level in September, 2001, to the current level at around $47.61. I don't have any prettier charts that this one on Chico's.

So what do I think? Well, as I like to say, I sure wish I had purchased some shares on either of my previous posts :(. But I didn't. The company reported strong same store sales, had a solid quarterly report, the Morningstar.com report was perfect, but valuation was a bit rich although the PEG was nice, the Price/Sales was the highest in its industrial group.

Will the stock go higher? Time will tell. Meanwhile, thanks so much for stopping by and visiting. Please feel free to email me at bobsadviceforstocks@lycos.com if you have any comments or questions. (Or leave your comments right on the blog!)

Bob