Claire's Stores (CLE) Revisiting a Stock Pick
HERE FOR THE PODCAST ON CLAIRE'S
Hello Friends! Thanks so much for stopping by and visiting my blog,
Stock Picks Bob's Advice
. As always, please remember that I am an amateur investor, so please remember to consult with your professional investment advisors prior to making any investment decisions based on information on this website.

I was looking through the
list of top % gainers on the NYSE
and came across Claire's Stores (CLE) which closed at $33.03, up $2.83 on the day or 9.34%. I do not own any shares nor do I own any options on this stock.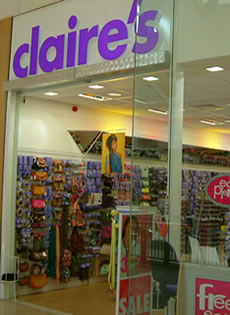 I first
wrote up Claire's on Stock Picks Bob's Advice
on February 5, 2004, when the stock was trading at $20.30. With today's close at $33.03, this represents a gain of $12.73 or 62.7% since posting.
And what exactly does Claire's
do
?
According to the
Yahoo "Profile" on Claire's
, the company
"...operates as retailer offering costume jewelry and accessories to tweens, teens, and young adults. It has two store concepts, Claire's Accessories, which caters to girls and teens in the 7 to 17 age range, with operations internationally, and Icing by Claire's that caters to teens and young women in the 17 to 27 age range, with operations in North America."
And how about the latest earnings report?
Actually, it was the earnings report that was released today that drove the stock higher in the face of a weak market. Today, before the start of trading today, Claire's
reported 4th quarter 2006 results
. For the quarter ended January 28, 2006, sales grew 5% to $414.7 million from $395.9 million in the same quarter last year. Earnings climbed 24% to $69.1 million or $.69/share, up from $55.5 million or $.56/share the prior year.
The company did state that the first quarter 2007 results would be slightly below expectations, but raised the 2007 fiscal year guidance to $1.96 - $2.01 on revenue of $1.45 - $1.47 billion. Analysts had been expecting $1.89/share on revenue of $1.47 billion.
In addition, on March 2, 2006, Claire's
reported February, 2006, same store sales results
. For the month of February, total sales rose 3% while same store sales at stores open a year actually climbed 4%.
How about longer-term?
Reviewing the
Morningstar.com "5-Yr Restated" financials
, we can see the almost perfect progression in revenue from $.9 billion in 2001, to $1.4 billion in the trailing twelve months (TTM)
Earnings, which dipped from $.65/share in 2001 to $.20/share in 2002, has subsequently grown steadily to $1.44/share in 2005 and $1.60 in the trailing twelve months.
Interestingly, the company pays a small dividend and has been fairly active raising this payment from $.06/hsare in 2001 to $.30 in 2005 and $.39/share int he TTM.
Another interesting fact we can glean from the Morningstar report is the number of shares. In 2001, CLE reported 100 million shares. This has been decreasing each year from this level to 99 million shares in 2005 and 94 million in the TTM.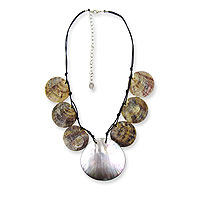 Free cash flow has been increasing overall from $121 million in 2003 to $136 million in 2003 and $172 million in the TTM.
The balance sheet as reported on Morningtar looks solid with $359.8 million in cash alone, more than enough to pay off both the $178.6 million in current liabilities and the $43.1 million in long-term liabilities combined. With the $203.6 million in other current assets, this gives us a "current ratio" of just over 3.0.
What about some valuation numbers on this stock?
Looking at
Yahoo "Key Statistics" on CLE
, we can see that this is just barely a large cap stock with a market capitalization of 3.23 Billion. The trailing p/e is 20.68 with a forward p/e of only 17.48. The PEG ratio (5 yr expected) isn't bad at 1.23.
Insofar as the Price/Sales figure is concerned, the company is in the "Apparel Stores" industrial group according to the
Fidelity.com eResearch website
. Within this group CLE is moderately priced per this ratio. Topping the list is Chico's FAS (CHS) with a Price/Sales ratio of 5.1. This is followed by Claire's (CLE) at 2.2, followed by Abercrombie & Fitch (ANF) at 2.1 and American Eagle (AEOS) at 2.1. These are followed by PacSunwear (PSUN) at 1.2 and Limited Brands (LTD) at 1.2.
Other statistics show that there are 99.37 million shares outstanding and currently over 88.82 million of them float. Of these, 1.96 million shares are out short as of 2/10/06. This is 2% of the float or 3.2 trading days of volume.
Yahoo reports CLE paying a dividend of $.40 yielding 1.3%. The last stock split was a 2:1 split on 12/22/03.
What about a chart? Looking at a
"Point & Figure" chart on CLE from StockCharts.com
, shows the steady growth in price from $6.00 in Sepotember, 2001, to its current level at $33.


So what do I think? Well the latest earnings report was solid even if the very first quarter may come in a little light by a penny or so. The forecast for 2007 is quite bullish! Valuation is nice with a PEG just over 1.0, and the Price/Sales ratio is also quate moderate. To top it off the Morningstar.com report is extremely strong, the company pays an increasing dividend, and the float is being reduced. Along with a solid chart, this is a formula for a higher stock price!

Thanks so much for stopping by! I am fading quickly this evening, so I shall not get around to a podcast this evening. My pillow calls me :). Let me know if you have any comments or questions! You can leave them right on the blog or email me at bobsadviceforstocks@lycos.com.

Bob






Posted by bobsadviceforstocks at 10:51 PM CST |
Post Comment
|
Permalink
Updated: Friday, 10 March 2006 10:13 PM CST