A Reader Writes: "However related to selling: Can you tell me ???"
CLICK HERE FOR MY PODCAST ON SELLING STRATEGY
Hello Friends! Thanks for stopping by and visiting my blog
Stock Picks Bob's Advice
. As always, please remember that I am an amateur investor so please remember to consult with your professional investment advisors prior to making any investment decisions based on this website.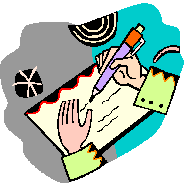 I was checking my email today and received a nice letter from Conrad K. who wrote:
"Hello Bob :

Discovered your posts on podcast and have had a look at your web site.
Enjoyed your insight to trends of the market related to buying and selling
You have answered so many of my questions >> Thank you !

However related to selling : Can you tell me ???

Your talking about selling 1/6 Th at a 30% increase of the stock
and then after that at a 50% gain - 30% gains after that .
Question: ?
(1) are you talking about selling 1/6Th of the total amount of your shares ?
(1a. ) or 1/6 Th of the cash amount ( cost ) of the shares ?

(2) then after that at 50% gain >
Do you recalibrate the 1/6 Th from the new number to determine the amount to sell ?
Example $ 3,000 worth of stock >> 1/6 = $500 >>>>>>>>>
Now you have $2,500 invested >> ?? so do you now find 1/6Th. of that "NEW AMOUNT " ($2,500) ? and sell that ?

and so on ? do you keep recalibrating the amount of shares to sell

I guess I just don't get it ? do I sell 1/6 Th of the total shares I bought ? or the money amount they cost ? >>
And then do I recalibrate the new number after each sale ? or just use the same "Starting Number "


Somehow I have confused the issue ?
Can you please explain ? as I like the 1/6 Th idea however the finer points of it are not understood as to the amounts to sell ?


Thanks Conrad K."
First of all, thanks so much for writing! If you or any other readers or listeners to my
Stock Picks Bob's Advice Podcast
have any other questions, please feel free to leave them on the blog or email me at bobsadviceforstocks@lycos.com.
Let me try to go over this selling question. Please be aware that I am sharing with you my own personal strategy. There may be other and better ways for dealing with gains, but this is indeed my approach.
There are two times that I sell stocks. I divide these events as being either on "good news" or on "bad news". Good news events are sales after the stocks I own appreciate to targeted sale points and I go ahead and sell a portion of my holdings at that point.
First of all my targeted sale points are not exactly what you are writing, so please let me clear that up. On the upside, I sell stocks at the following appreciation points from my original purchase price: 30, 60, 90, and 120%, then at 180, 240, 300, 360% and then at 450, 540, 630, 720, and increasing the interval by 30% after each group of four sales. Most of those sale points are theoretical, although I do have one stock that has hit a 450% appreciation level.
Next the question of how much I sell at those points. As I have pointed out elsewhere, originally I sold 1/4th of my remaining shares. I have subsequently moved to 1/6th of my remaining shares. If I need to round out this lot, then I round down to sell less instead of more.
I don't do this in dollar amounts. I simply look at the remaining number of shares of that position and sell 1/6th of that number each time. NOT 1/6th of my original purchase (which I would thus run out of shares after 6 sales), but rather 1/6th of the REMAINING shares. I hope that is clear now.
It is easier to calculate the sale points using the original purchase PRICE of the stock because the VALUE of your holdings keeps changing making the calculations based on $ amounts confusing. I can see why you are having some problems.
Let's go back to your example. Instead of just saying $3,000 of stock, let's assume this purchase was for 300 shares of a stock at $10 originally. The first sale point will be when the stock appreciates 30%. Thus, the sale point will be at $10 x 1.30 = $13. You will sell 1/6th of your shares in this hypothetical case or 50 shares of stock. This will be worth $13 x 50 = $650. Leaving you 250 shares @ $13 = $3,250.
Your next sale will be, under my strategy, when the stock price hits a 60% gain, again selling 1/6th of the remaining shares. Let's work this out: the stock appreciates to a 60% gain, or $10 x 1.60 = $16. You now have 250 shares. You plan on selling 1/6th of your shares. 250/6 = 41.66. I round it to 41 shares @ 16= $656 worth of stock. How much do you have left? 250 - 41 =209 @ $16 = $3,344.
The same disciplined selling strategy should continue at all of the appreciation targets with the next target at a 90% appreciation level, etc.
You can see how the stock value
is
slowly growing. I haven't worked everything out, but selling 1/6th of the remaining shares at appreciation points specified is working for me.
Let me review also my selling on what I call "bad news". First of all after an initial purchase, I sell ALL of my remaining shares if the stock drops 8% in price from my purchase price. After I have sold one time after "good news", that is because the stock had reached the 30% appreciation level and I sold 1/6th of my holding, I then move the sale point up to the purchase price, to the break-even point. After having sold the stock more than one time, perhaps for example three sales with the last being at a 90% appreciation level, then I allow the stock to retrace to 50% of the highest sale point...that is in this example would be back to the 45% appreciation level, and then I sell ALL of my remaining shares.
I hope this explains for you my selling strategy. If you or anyone else has any questions, please feel free to leave your comments on the blog or email me at bobsadviceforstocks@lycos.com.
Bob
Posted by bobsadviceforstocks at 5:33 PM CDT |
Post Comment
|
Permalink
Updated: Saturday, 15 April 2006 11:38 PM CDT