Jos. A. Bank (JOSB) Weekend Trading Portfolio Analysis
CLICK HERE FOR MY PODCAST ON JOSB.














Hello Friends! Thanks so much for stopping by and visiting my blog, Stock Picks Bob's Advice. As always, please remember that I am an amateur investor and that you should consult with your professional investment advisors prior to making any investment decisions based on information on this website.

One of the things I like to do on weekends on the blog is to review my holdings that I really do own in my trading portfolio. Fully invested, I would have 25 positions. However, with the recent sell-off in the market, and my own liquidation of several of my positions, I am now down to 18 positions. Trying to review these holdings about once/year, I am reviewing positions, going alphabetically, every other week.

Two weeks ago I reviewed JLG Industries (JLG) on Stock Picks Bob's Advice. This holding has subsequently been sold from my trading portfolio. Next alphabetically to review is Jos.A. Bank (JOSB).



I currently own 187 shares of Jos. A. Bank Clothiers (JOSB) which were purchased a little over a year ago on 4/4/05, with a cost basis of $25.59/share. JOSB closed at $36.66/share on May 19, 2006. I thus have an unrealized gain of $11.07 or 43.3% since purchasing these shares.

As is my strategy, I have sold shares of JOSB out of my portfolio twice, having sold 60 shares 6/7/05, and another 30 shares on 1/30/06 at the 30% and 60% appreciation levels. Thus, on the upside, my next sale would be at a 90% gain on the upside or 1.9 x $25.59 = $48.62/share. On the downside, if the stock continues to retrace its gains, I shall be selling at the 30% appreciation level (1/2 of the top sale at 60% appreciation), or 1.3 x $25.59 = $33.27.

Let's take another look at this company and see if it still has the characteristics that led me to pick this stock for my own porfolio.


1. What exactly does this company do?
According to the
Yahoo "Profile" on JOSB
, the company
"...engages in the design, retailing, and marketing of men's tailored and casual clothing and accessories. Its product line includes tuxedos, suits, shirts, vests, ties, sport coats, pants, sportswear, overcoats, sweaters, belts and braces, socks and underwear, branded shoes, and other items."
2. How did they do in the latest quarter?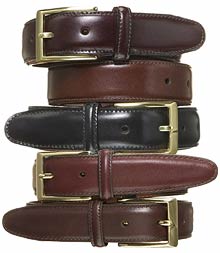 On April 12, 2006, Jos. A. Bank
reported 4th quarter 2005 results
. Total sales for the fiscal fourth quarter of 2005 increased 28.1% to $163.8 million, up from $127.9 million in the same period the prior year. Net income increased to $18.5 million, up from $12.6 million the prior year. On a diluted per share basis, earnings increased from $.71/share in 2004 to $1.02/share in fiscal 2005 fourth quarter. Comparable store sales rose 15.9% in the fourth quarter and internet sales climbed 18.9% in the quarter from the prior year same period.
The company
beat expectations
for the period coming in at $1.02/share when according to Thomson Financial, analysts were expecting $.98/share. Revenue of $163.8 million also beat expectations of $162.5 million.
Checking for the latest news on sales, JOSB
reported April, 2006, same-store sales
results on May 4, 2006. For stores open at least a year, sales rose 7.3% in April. This beat analysts expectations of a 7.2% increase. Catalog and internet sales grew 7.7% and the combined total sales for the month were $38.4 million, up 17.8% from the prior year.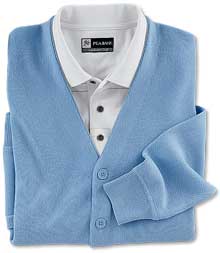 3. How has the company been doing long-term?
Reviewing the
"5-Yr Restated" financials on JOSB from Morningstar.com
, we can see the steady growth in revenue from $211 million in 2002 to $372.5 million in 2005 and $464.6 million in 2006.
Earnings have also steadily increased from $.44/share in 2002 to $1.38/share in 2005 and $1.95/share in 2006. No dividends are paid. The company has slighly increased the float with 15 million shares outstanding in 2004, increasing to 17 million in 2006 and 18 million in the trailing twelve months (TTM).
Free cash flow which was a negative $(31) million in 2004, turned positive at $22 million in 2005, and was $5 million in 2006.
The balance sheet appears satisfactory with $7.3 million in cash and $195.9 million in other current assets reported. This total current assets of $203.2 million, when balanced against the $107.1 million in current liabilities, gives us a current ratio of 1.90. As has been explained
on About.com
, a current ratio of 1.5 or higher is generally considered 'healthy'. Morningstar reports JOSB with $43.9 million in long-term liabilities.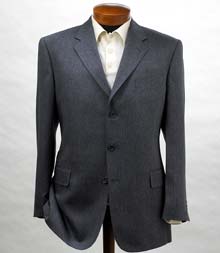 4. How about some valuation numbers on this stock?
Reviewing the
Yahoo "Key Statistics" on Jos. A. Bank
, we find that this is a mid-cap stock with a market capitalization of $659.77 million. The trailing p/e is a very reasonable (imho) 18.75, with a forward p/e (fye 28-Jan-08) of 13.28. This results in a PEG (5 yr expected) of only 0.67, another indication of good value for this stock.
Examining the
Fidelity.com "eresearch" website
, we find that JOSB has been assigned to the "Apparel Stores" industrial group. Within this group, Jos. A. Bank appears fairly valued with a Price/Sales ratio of 1.4. Leading this group is Chico's Fas (CHS) with a Price/Sales ratio of 4, followed by American Eagle (AEOS) at 2.2, Abercrombie & Fitch (ANF) at 2, Jos. A. Bank (JOSB) at 1.4, Limited (LTD) at 1.2 and Pacific Sunwear (PSUN) at 1.2. Thus, valuation by this measure also looks favorable for JOSB.
Finishing up with Yahoo, we see that there are 18 million shares outstanding with 17.30 million of them that float. As of 4/10/06, there were 5.07 million shares out short, representing 29.10% of the float or 12.5 trading days of volume. This looks quite significant to me, and may bode well for the stock if any significant good news or price move which could 'squeeze' the shorts.
As noted above, no cash dividends are paid, and the last stock split was a 5:4 split on 2/16/06.
5. What does the chart look like?
Reviewing the
"Point & Figure" chart on JOSB from StockCharts.com
, we can see the steady improvement in stock price from the $14 level in July, 2003, to a peak of $48/share in March, 2006. The stock has recently corrected, along with the market, to the current level of $36.66/share. The stock does appear to be above support lines, which appear to be at the $34 level.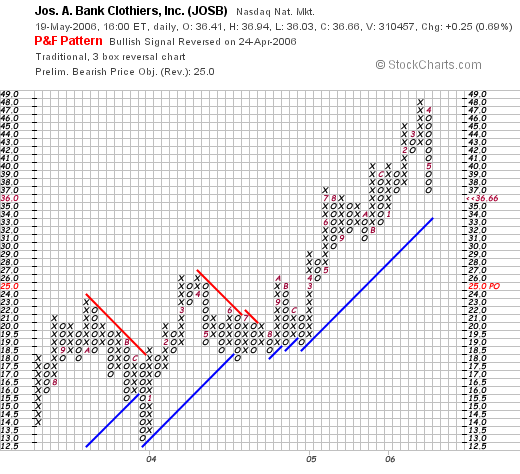 6. Summary: What do I think about this stock?

Let's review some of the things I noted above. First of all the latest quarterly report was strong with both revenue and earnings coming in above expectations. The Morningstar page was strong with steady revenue and earnings growth. The company has increased the float slightly which is a small concern. Free cash flow, while erratic, has been positive recently. The balance sheet is good with a current ratio of almost 2. Finally valuation looks nice with a p/e under 2.0 and a PEG under 1.0. The Price/Sales ratio is near the lowest of the group. In addition, there are a lot of sales already out short, which could contribute to supporting the stock price. The recent correction in the price is certainly of concern, and in fact, if the stock should fall another few points it shall be hitting my exit price. Meanwhile, things look encouraging.

Thanks so much for stopping by and visiting! If you have any comments or questions about this stock or anything else on the blog, please feel free to leave your comments, or you can email me at bobsadviceforstocks@lycos.com. Please be sure to drop by and visit my Stock Picks Bob's Advice Podcast Website where you can hear me discuss many of the stocks and issues addressed on the blog!

Bob
Posted by bobsadviceforstocks at 9:11 PM CDT |
Post Comment
|
Permalink
Updated: Sunday, 21 May 2006 11:09 PM CDT