A Reader Writes "...I come to you for advice on a stock."
Hello Friends! Thanks so much for stopping by and visiting my blog,
Stock Picks Bob's Advice
. As always, please remember that I am an amateur investor, so please remember to consult with your professional investment advisors prior to making any investment decisions based on information on this website.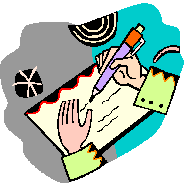 I had the pleasure of getting a nice letter from "Jeff in Indiana" who wrote earlier today:
"Bob,
Again I come to you for advice on a stock. This is in your field of medicine and is called Amsurg Corp. (AMSG). After doing my research, it seems to meet or beat the main criteria that you utilize in your stock-picking process. It also is going up in a lousy market, which has to be a bullish sign. Please comment at your convenience.

Thanks,
Jeff in Indiana"
Jeff, thanks so much for writing! It was late Sunday, and instead of writing out the response, I posted the
response on Amsurg (AMSG) on my podcast
!
I hope that is helpful!
Thanks again for writing. If you or anyone else have any other questions or comments, please feel free to leave them on the blog or email me at bobsadviceforstocks@lycos.com. Be sure to listen to this podcast and others on stocks I discuss on the blog as well as philosophy on investing on my
Stock Picks Bob's Advice Podcast Site
.
Bob