Guess? (GES) and I answer a letter from a reader!
CLICK HERE FOR MY PODCAST ON THIS ENTRY!

Hello Friends! Thanks so much for stopping by and visiting my blog, Stock Picks Bob's Advice! As always, please remember that I am an amateur investor, so please remember to consult with your professional investment advisors prior to making any investment decisions based on information on this website.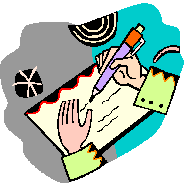 Before I get to my entry on Guess?, I wanted to share with you all a very nice email I received from Alonso R. who wrote:
"

Dear Bob,

I am writing you from Peru. I have been investing in the US stock market since last July and somehow I came across your podcast a couple of months ago. Personally, I believe it is great, thank you! I enjoy very much listening to it on my way back home after work and learning your methodology for stock screening and evaluation. I believe your approach is very straight forward and I find it extremely simple and helpful.

To this point I have not invested in any of the stocks you have recently analyzed, but I am planning of personally checking on some of them and maybe buy a couple os stocks, hovever I have been postponing it for for some weeks.

I know you are a big Morningstar fan and so I am, however, lately I see that the market is not behaving in the direction that Morningstar thinks. Any thoughts on that?

All the best to you and congratulations on the great work.

Best regards

Alonso R"
Well, Alonso, as I wrote back, I am very appreciative of your email and your comments regarding my podcast which I use to comment on many of the same stocks as my blog.
You have actually brought up two subjects: my stock picking, and my thoughts on the stock market in general vis a vis the Morningstar opinion on the market direction.
First of all, I think you are pretty familiar with my stock picking strategy. There may very well be many stock picking approaches that are superior to my approach; I would love to hear about your experience with the stocks I mention as compared to your experience with stocks that you choose with other techniques.
One of my portfolio strategies, however, is to allow my own portfolio to determine my own response to the stock market. I prefer not to anticipate or rely on my own deduction in this regards. I recall listening to William O'Neil, the publisher of the Investors Business Daily discuss his CANSLIM approach to investing. If you are not familiar with his strategy, you may wish to read his classic book, "How to Make Money in Stocks".
O'Neil astutely pointed out the importance of the "M" in CANSLIM, meaning the "Market". A particular comment that he made really was significant to me...he wrote about watching the behavior of the stocks you own. That when they start hitting sale points on bad news, it may well mean that the market itself is becoming weak. He emphasized the importance of keeping your losses small, and discussed selling stocks after an initial purchase at an 8% loss limit.
O'Neil has a different strategy on gaining stocks. I do not wish to speak for him, but he has certain sale points when stocks break down technically-speaking. He believes in adding to stocks, as I recall, that are climbing.
Personally, I listen and observe my own portfolio very closely. I also sell stocks after an initial purchase if they decline 8%. I call this 'selling my losing stocks quickly and completely.' What I have added is my own strategy for dealing with gaining stocks---selling my gaining stocks slowly and partially at targeted appreciation points. At this time, I have started selling 1/6th of my remaining shares at 30, 60, 90, and 120% points, then incrreasing by 60%: 180, 240, 300 and 360%; then by 90% intervals: 450, 540, 630, 720%....etc. In addition, if a stock I own retreats to 50% of its highest appreciation sale point, then I sell the entire position. For example, if I had last sold a stock...1/6th of my shares....at a 120% appreciation point, then, unless significant fundamental news was announced, I would sell all of my remaining shares if the stock price retreated to a 60% appreciation level from my purchase.
Finally, I use my sales as a signal....that is if a stock is sold on "bad news" either fundamental or technical, that is if something negative is announced or it hits a sale point on the downside, I use this as a signal that the market is not healthy and I do not reinvest the proceeds, instead I 'sit on my hands.' My only exception is if I am at my minimum portfolio level, which for me is 6 positions. In that case I would replace that stock with a new stock that fit my purchase criteria.
If selling a stock on a decline is 'bad news', then the converse may also be helpful. That is, I use a sale at an appreciation target as 'good news', giving me permission to add a new position (unless I am at my maximum portfolio size which is at 25 positions.)
Thus, I do not spend time guessing the direction of the market. I let my portfolio dictate my bias.
I really intended to write up Guess (GES) which made a nice move to the upside, but it is getting late and I shall save that post for another day...perhaps this weekend I can write it up. For the record, GES closed at $53.90, up $3.77 or 7.52% on the day today. The stock moved higher on strong same store sales results for September.
Thanks again for stopping by and visiting! If you have any comments or questions, please feel to drop me a line at bobsadviceforstocks@lycos.com and be sure to visit my podcast site.
Bob
Posted by bobsadviceforstocks at 10:17 PM CDT |
Post Comment
|
Permalink
Updated: Thursday, 5 October 2006 11:21 PM CDT