CVS Corp (CVS) "Revisiting a Stock Pick"
Hello Friends! Thanks so much for stopping by and visiting my blog, Stock Picks Bob's Advice! As always, please remember that I am an amateur investor, so please remember to consult with your professional investment advisors prior to making any investment decisions based on information on this website.
This afternoon, while scanning the list of top % gainers on the NYSE, I came across an old favorite of mine, CVS Corp (CVS), that was moving higher. CVS closed at $31.16, up $1.44 or 4.85% on the day. I do not own any shares of this stock nor any options, however, I did buy 22 shares of CVS today for my son in place of his Healthways stock (18 shares) that I also sold out of his account today.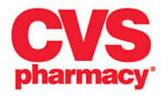 I say 'old favorite' and 'revisit' because CVS was first posted on Stock Picks Bob's Advice on October 7, 2003, almost exactly three years ago when it was trading at $33.57. CVS split 2:1 on June 7, 2005, making my stock pick price effectively $16.79, and with today's closing price of $31.16, this represents a gain of $14.37 or 85.6% since the stock was first posted.
Let's take another look at this stock and I shall share with you why I believe it still deserves a place on this blog!
1. What exactly does this company do?
According to the Yahoo "Profile" on CVS, the company

"...operates retail drugstores in the United States. The company, through its stores, offers prescription drugs; general merchandise, including over-the-counter drugs, beauty products and cosmetics, seasonal merchandise, greeting cards, and convenience foods; and film and photofinishing services. It sells its products through CVS/pharmacy retail stores and online through CVS.com. The company also provides pharmacy benefit management, mail order services, and specialty pharmacy services to managed care and other organizations."
2. Was there any news to explain today's stock price move?
Looking through the Yahoo "Headlines" on CVS for news stories, it was reported that the company yesterday raised guidance for the third quarter "...to between 31 cents and 33 cents per share compared with previous guidance of between 28 cents and 30 cents per share."

In addition, on October 10, 2006, the company reported same-store sales numbers that exceeded analysts' expectations. The company reported an 8.8% increase for stores open at least a year, for the five weeks ended September 30, 2006. Analysts were expecting an 8.4% increase. While pharmacy same-store sales which came in at a strong 9.8% were a tad short of the 9.9% analysts forecast, 'front-end' sales of other merchandise increased 6.5%, well ahead of the analysts who were expecting a 5.2% increase.

This combined strong same-store sales figures beating expectation, and the raising of earnings guidance combined to push the stock higher on an otherwise weak trading day.
3. How did they do in the latest reported quarter?
On August 3, 2006, CVS reported 2nd quarter 2006 results. For the quarter ended July 1, 2006, net revenue increased 15.8% to $10.6 billion, up from $9.1 billion during the second quarter of 2005. Same store sales for the quarter increased 8.8%, with pharmacy same store sales increasing 9.1% and front-end same store sales growing by 8.1%. Net earnings for the quarter increased 22.5% to $337.9 million or $.40/diluted share, up from $275.9 million or $.33/diluted share in the second quarter of 2005. These numbers exceeded analysts expectation for the quarter: analysts had expected revenue of $10.43 billion and earnings of $.37/share. The company beat both of these estimates!
4. How about longer-term financial results?
Examining the Morningstar.com "5-Yr Restated" financials on CVS, we can see a very pretty picture of steady revenue growth with $22.2 billion in revenue in 2001, growing to $37 billion in 2005 and $39.2 billion in the trailing twelve months (TTM).

Earnings during this same period have also steadily increased from $.50/share in 2001 to $1.45/share in 2005 and $1.56/share in the TTM.

The company has been paying dividends and slowly increasing the payout. $.12/share in 2001, increased to $.13/share in 2004, $.15/share in 2005 and the TTM.

The number of shares outstanding has modestly increased from 781 million in 2001 to 812 million in 2005 and 821 million in the TTM. This is less than 5% increase in shares while revenue grew 50% and earnings more than tripled. A reasonable price to pay for very strong earnings and revenue growth!

Free cash flow, which was negative at $(153) million in 2003, and $(434) million in 2004, turned positive at $117 million in 2005 and higher yet at $308 million in the TTM.

The balance sheet is adequate with $532.3 million in cash and $9,017.4 million in other current assets. Added together and compared with the $8,632.1 million yields a current ratio of 1.11. I personally prefer a current ratio closer to or higher than 2 to indicate a 'healthy' balance sheet. However, the rest of the numbers that CVS reports are rather compelling!
5. How about some valuation numbers on this stock?
Looking at the Yahoo "Key Statistics" on CVS, we can see that this company is a large cap stock with a market capitalization of $25.6 Billion. The trailing p/e is a very reasonable 19.95 (imho), with a forward p/e of 16.57 (as estimated for fye 31-Dec-07). With quick growth estimated, the stock appears to be an excellent value with a PEG (5 yr expected) estimated at 0.62.

Exploring the Fidelity.com eresearch website, we find that CVS is in the "Drug Stores" industrial group. Within this group, CVS is reasonably priced with a Price/Sales ratio of only 0.2. Topping this group is Omnicare (OCR) at 0.6 and Rite Aid (RAD) also at 0.6. Along with CVS is Walgreen (WAG) and Medco Health Solutions (MHS) also with Price/Sales ratios of 0.2.

Looking at the Return on Equity (ROE) figure, this group is led by Rite Aid at 246.3%, followed by Walgreen at 17.9%, CVS at 16%, Medco at 7.2% and Omnicare at 6%.

Finishing up with Yahoo, CVS has 821.42 million shares outstanding with 816.9 million that float. Of those that float, 13.57 million shares were out short (down from 16.48 million the prior month) on 9/12/06 representing 1.7% of the float or 3.4 trading days of volume. This is mildly significant (from my significance cut-off of 3 days of short interest).

As I noted earlier, the company pays a dividend estimated at $.16 or 0.5% in the forward 12 months. The company last split its stock with a 2:1 split on June 7, 2005.
6. What does the chart look like?
Reviewing the "Point & Figure" chart on CVS from StockCharts.com, we find that the chart appears to be a "V-shaped" graph! The stock spent much of 2001 into early 2003 declining from a high of $31 to a low of $11 in January, 2003. The stock broke out higher in May, 2003, at $13 and has moved strongly higher since to its current level of $31.16.



7. Summary: What do I think about this stock?
Let me try and summarize some of the things this review touched on. First of all the stock moved higher on very strong same-store sales reports of both the pharmacy as well as 'front-end' sales of non-pharmacy merchandise. This was ahead of analysts expectations. And the company went ahead and raised guidance for the upcoming quarter.

Looking at the latest quarterly report, the company grew its revenue and earnings strongly and beat expectations.

Longer-term, the company has been quite strong the past 4 years with steady revenue and earnings growth. Growing its dividend while very slowly increasing the shares outstanding. Free cash flow has turned positive and is growing nicely and the balance sheet is at least adequate.

Valuation-wise, the p/e is in the teens and the PEG is under 1.0. The Price/Sales ratio is at the lowest of its group and the return on equity is near the top of the same industrial group. Finally, there aren't too many shares out short, and the graph looks nice for at least the past three years without looking over-valued.

In summary, I like this stock. Enough to buy a few shares for my son in an account I monitor. And enough to write up this stock once again after an interval of three years! The stock still looks promising to me!
Thanks so much for stopping by and visiting! If you have any comments or questions, please feel free to drop me a line at bobsadviceforstocks@lycos.com. I cannot promise to answer all of my emails, but I shall certainly read all of them and include as many as possible in these entries. Also, be sure to visit my Stock Picks Podcast site where you can listen to me talk about many of the same stocks on the blog!
Bob