Jack in The Box (JBX)
Hello Friends! Thanks so much for stopping by and visiting my blog, Stock Picks Bob's Advice! As always, please remember that I am an amateur investor, so please remember to consult with your professional investment advisors prior to making any investment decisions based on information on this website.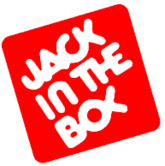 The longer I blog here, the more elaborate and complicated my entries are becoming. While that may be appreciated (?), it becomes more of an intimidation every time I face my keyboard, intent on another entry. Let me try tonight to write briefly (have I ever succeeded?), and tell you a bit about Jack in The Box (JBX), and why I think it deserves a spot on the blog.
I do not own any shares nor do I have any options on this stock. But, having spent some of my younger years in California, I have indeed gone through the drive-in and have spoken with the "clown" to give it my order.
JBX made the list of top % gainers today, closing at $61.39, up $2.82 or 4.81% on the day.
What drove the stock higher was a terrific 4th quarter 2006 earnings report. Earnings for the quarter came in at $.92/share, up from $.59 last year. Net earnings came in at $33.2 million, up from $21.5 million last year. Total revenue came in at $670 million for the quarter up from $600.5 million last year. This beat expectations for $.66/share. The company reported solid same-store sales growth of 5.9% for the quarter. And the company announced a 5.5 million share buy-back, also bullish for the stock. The 'street' liked the news and the stock price climbed strongly today.
The Morningstar.com "5-Yr Restated" financials shows steady revenue growth, earnings growth, steady shares outstanding (37 million in 2003 and 35 million in the TTM), and positive free cash which appears to be growing as well. The balance sheet looks o.k. with plenty of current assets to cover the current liabilities, but there is the matter of $500 million in long-term liabilities on the balance sheet--doesn't appear to be a problem in light of the growing free cash flow.
Yahoo "Key Statistics" on JBX: mid-cap stock with a market capitalization of $2.17 billion, trailing p/e not bad at 22.94, forward p/e (fye 02-Oct-07) at 20.81. A bit of a rich PEG at 2.08 (but probably will move lower in light of stellar financial results latest quarter), and Price/Sales at 0.77.
35.42 million shares outstanding, 34.72 million that float. As of 10/10/06 there were 1.71 million shares out short representing 3.9 trading days of volume. No dividend paid, no stock split reported.
"Point & Figure" chart on JBX, shows a weak chart between 2001 and 2003. The stock broke out to the upside at $23 in July, 2003, and has been moving strongly higher since, now in the low $60's near its high.

I like this stock! They moved strongly higher today on a great earnings report which beat expectations. To top it off they announced a 5.5 million share buy-back. The company has an interesting casual Mexican Grill chain called Qdoba which it is developing, as well as a chain of convenience stores called "Quick Stuff", so it is a bit more than a hamburger chain.
The Morningstar.com report is solid, the graph looks nice, and the company is still relatively small with a market cap of about $2 billion. For comparison McDonald's has a market cap of about $52 billion. So there should be room for JBX to grow!
Thanks so much for stopping by! I hope you don't mind my abridged note. If you have any comments or questions please feel free to email me at bobsadviceforstocks@lycos.com. Also, be sure and visit my Stock Picks Podcast Website.
Bob