A Reader Writes "I am intrigued by Zoltek (ZOLT)...."
Hello Friends! Thanks so much for stopping by and visiting my blog, Stock Picks Bob's Advice! As always, please remember that I am an amateur investor, so please remember to consult with your professional investment advisors prior to making any investment decisions based on information on this website.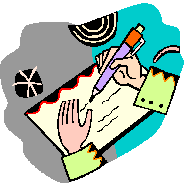 A few moments ago I was checking my email and saw a notice that my good friend George K. had written a note on the blog. George and I are both members of the same stock club and have gotten to be good friends over the last few years. George wrote:
"Hi Bob,

Again, thank you for your Blog...I really enjoy the way you have been editing the point/figure charts with your comments on buy/sell points...very insightful...

...Now my question...I am intrigued by Zoltek (ZOLT) and would really appreciate your comments...carbon fiber production has usually been in composite braking systems, but recently wind entergy, and sporting goods have near-term potential. I'd be very interested in your take.

Again, thanks for the fine blog

Geo"
As I wrote right on the blog, I am very apprreciative of your continued support, interest, and participation on the blog. As transparency is my foremost concern on the blog, I did point out that you are in reality a good friend of mine and fellow stock club member! But that doesn't mean you can't participate here and write comments and make inquiries! Please continue George! Let me take a look at Zoltek (ZOLT) and I will give you my off the cuff 'take' on the stock today. ZOLT closed at $21.19 on 12/15/06, down $(4.31) or (16.9)% on the day.

My comments on Zoltek do not mean that I am 'picking' this stock for this blog. I frankly don't know if it meets my 'criteria', but I would be happy to review the company

My own personal awareness of this Carbon Fiber company, came while still a subscriber to the Cabot Market Letter, a subscription that I have allowed to lapse. I did find the newsletter provocative and like everything that I read, I must assume that in some fashion it affected my own philosophy of investing. If so, for that I am thankful.
Several years ago, Zoltek (ZOLT) was a favorite of Timothy Lutts, the editor of the letter. You can read more about that episode here. I am sure that I was even a shareholder of Zoltek stock. I have not owned any shares of this company for at least several years and do not own any shares or options now.
What exactly does this company do?
According to the Yahoo "Profile" on Zoltek (ZOLT), the company

"...through its wholly owned subsidiaries, engages in the manufacture, marketing, and development of carbon fibers for various applications."
Is there any recent news of significance?
Apparently the biggest news story affecting this company was the fourth quarter 2006 results.
What were the latest quarterly results?
On December 14, 2006, Zoltek reported 4th quarter 2006 results for the quarter ended September 30, 2006. For the quarter, net sales increased 60% to $23.8 million from $14.9 million in the fourth quarter of fiscal 2005. However due to a litigation expense of $(23.1) million, the company reported a net loss of $(15.7) million from continuing operation, compared to a net loss of $(7.6) million in the same quarter last year. This works out to a net loss per diluted share of $(.89), compared to a net loss last year of $(.57)/diluted share.

These results failed to meet analysts' expectations of revenue of $31.3 million according to Thomson First Call. The company also reduced guidance on the upcoming first quarter with guidance of 'more than $30 million' suggested. Analysts are looking for revenue of $37.1 million in that quarter. In addition, the company is delinquent in its filings of its 2006 10-K as it works to 'complete documentation and other arrangements related to the funding of an appeal bond for its litigation.'

Briefly, let me just assert that in my perspective, I require a company to not only grow its revenue, as ZOLT did, but to be profitable and have growing earnings. Not only did the company lose money, but it expanded its loss year-over-year. If we take out that litigation expense, the company actually is profitable. However, revenue also failed to meet expectations and the company reduced guidance for the upcoming quarter. There are just too many questions about these results for me to endorse this one.
How about longer-term results?
Let's take a look at the Morningstar.com "5-Yr Restated" financials on this stock. First of all, a positive note is the revenue 'turn-around'. While dropping revenue from $43 million in 2001 to a low of $34 million in 2003, the company then did turn that around to $40 million in 2004, $60 million in 2005 and $88 million in the trailing twelve months (TTM). There isn't a single profitable year on this page :(. Losses initially declined from $(1.91) in 2001 to $(.48)/share in 2002. But get this: each and every year, losses have been GROWING and not shrinking or even turning profitable! The company lost $(.96)/share in 2003, $(1.40)/share in 2004, $(2.23)/share in 2005 and $(2.53)/share in the TTM.

To top this off, the company has been increasing its shares outstanding about as fast as it has been growing its revenue: 17 million shares in 2001 and 18 million in 2005, but 26 million reported in the TTM.

Free cash flow is NEGATIVE and growing increasingly poor the past few years. $(6) million in 2003, $(13) million in 2004, $(24) million in 2005 and $(29) million in the TTM.

The balance sheet looks find to me with $19.7 million in cash and $51.2 million in other current assets. Compared with the $22.4 million in current liabilities, this yields a current ratio of 3.17, about the strongest number on this page. The company is also reported to have $34.8 million in long-term liabilities.
What about the chart?
If we review the StockCharts.com "Point & Figure" chart on Zoltek, we can see a fairly strong couple of years of stock price movement from $7.50 in late 2004 to a recent high of $39 in May, 2006. The company has been under some pressure recently dropping to the $21 level, but still the chart shows relatively good strength for what appears to me to be very anemic fundamentals.

Summary: What do I think about this stock?
In general, in my Peter Lynch investing perspective, as you appear to be using in your letter, tells me that carbon fiber does have terrific potential. In fact, one potential use that you didn't discuss is in aviation, where the new Boeing 787 using this material in a very significant fashion. As has been reported:

"Commercial aerospace is considered a major driver of the capacity expansions: Each Boeing 787, for example, will use about 165,000 lb of carbon fiber composites; each Airbus A380 will use about 65,000 lb."

But you know that I am not a Peter Lynch investor, at least not in the sterotyped fashion. This is in no way a critique of his philosophy. It is just the usual 'buy what you know' type advice isn't my approach.

There are so many great stocks out there and I cannot buy them all! I stick with stocks with a certain profile that I write about over an over. I want them to have consistent revenue and earnings growth. I want them to be profitable and free-cash positive. With great balance sheets, valuation, and charts. I want it all!

ZOLT is losing increasing amounts of money. It is now issuing new shares of stock. It is burning up increasing amounts of free cash and is missing and lowering guidance on its revenue. They do have a decent balance sheet and a reasonable chart. But that simply isn't enough for me to include a stock on my list.

I do believe that the revenue growth was impressive year over year. And I like the potential for carbon fiber. But it isn't how I pick stocks.
Thanks again for writing and inquiring. ZOLT might turn out to be a TERRIFI investment, and I may have just panned the best stock for 2007. I can live with that possibility. I am just honing my own investing philosophy. Not to make a killing, but just to consistently make money.
See you next month at Stock Club where we can discuss this one further! If you or anyone else have any comments or questions, please feel free to leave them on the blog or email me at bobsadviceforstocks@lycos.com. If you get a chance, be sure and visit my Stock Picks Podcast Website! Have a great week investing everyone!
Bob