Readers Write: "Software, Banks Stocks, and what about this stock (SIMO)?"
Hello Friends! Thanks so much for stopping by and visiting my blog, Stock Picks Bob's Advice! As always, please remember that I am an amateur investor, so please remember to consult with your professional investment advisers prior to making any investment decisions based on information on this website.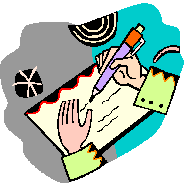 I haven't been writing up many new stocks the past few days. In fact, last weekend I missed my review (I can tell you that all the 3 or 4 stocks I was to review from that week a year ago actually did poorly, but I shall get you the details hopefully this weekend.) There are a lot of things I need to take care of around my house and I suspect I shall be laying a bit low the next few days or so. But I did want to get to a few letters I received and answer the comments the best I can.
I always appreciate receiving comments and communication from people who stop by and visit my blog. I truly am an amateur investor. I don't have all or even am sure that my answers are correct or the best response to your inquiries. So please do your own homework on all of this. My stock strategy has been working for me. And I enjoy sharing with you my own peculiar approach to picking stocks and managing my portfolio. This blog has helped me develop my own discipline in dealing with the stock market. I now know what I am going to do if stocks soar (as they did yesterday) or collapse (as they did a couple of weeks ago). I am thankful to all of you who have written in suggestions and have added comments to these discussions.
Back to the subject :).
First letter from Steven T. who wrote from Frankenmuch, Michigan:
"Bob, Just came across your website. Wow! What agreat website! Packed with information.
Was wondering if in all your past postings if there are ones( dates) that you could drect me to where you may have discussed bank stocks. I am an avid bank stock investor and am always on the look out for information on them. Am particularly interested in regional/community banks.

Sincerely,

Steven T"
First of all, thanks for you comments. There are indeed a lot of 'stuff' packed into this website. But the organization is certainly lacking. But I can save you the search. In general, I haven't been writing up financials or bank stocks on the blog. I don't have a good handle on how to evaluate these types of companies. My approach to using Morningstar.com works well with other companies, companies that make 'widgets' or sell 'stuff' at the retail level.
That certainly doesn't mean that bank stocks, especially regional/community banks aren't a GREAT investment--perhaps. It just means I don't have an opinion on them and haven't been buying any. They may well be the GREATEST place to invest! In fact, if you have an approach to buying regional/community banks, and would be kind enough to share with me and my readers your technique, please write in and I would be happy to post it---and yes, consider using it as well :). My particular approach is NOT necessarily the best way to pick stocks. I do not want to ever say that. I am just sharing with all of you some stocks that meet my own particular approach of examining investments.
Next letter.
Jim C. wrote:
"Dear Bob,

Stumbled across your website and found it interesting. You describe yourself as an amateur stock picker so I quess that would put me at the embryonic stage. Been wanting to get involved in securities investing for a quite a while now and think that once I've finished reading some of my preliminary books to start my education that I would like to handle my own portfolio because no one will care more about my IRA and retirement funds more than me. My question is do you have a recommendation for a stock research program for beginners to experienced investors? I've been to seminars pitching "Market Investors", had a hedge fund manager recommend the "Worden Brothers TC 2000" and have heard good and bad about both but I just want to ask around as much as possible for any good software programs that can help with the research and provide good solid, legitimate recommendations for investment. I'm sure you're busy with more important issues on your blog but if you could find the time to help a late starting retirement embryo like me I'd sure appreciate it. Thankyou.

Jim C"
Jim, thanks for writing. And no, I DON'T have more important things to write about than to discuss a great question with a reader.
Unfortunately, like the prior reader's inquiry, I am going to tell you 'I don't know.'. In other words, I don't use any of that fancy investment software to come up with my own stock picks. I don't even automate my buys and sales in my own investment account. I manually go through the list of stocks and my brokerage house will let me know what % gain or loss I have. I then figure out (in my head) whether I need to sell a stock at a loss or a gain.
When I go to buy a stock, I manually go through the lists of top % gainers. I then go over to Yahoo, or Morningstar.com, or Fidelity.com, or wherever I need to go online to get the news or information. On each entry I post these links.
So I don't have an opinion on software because I don't use any. That does not mean that software isn't a GREAT option. It might be. It just means that since I don't use any of these programs, I don't have an opinion on them. Let me know what you find out and what you decide! And if any of you readers have comments or suggestions for Jim, PLEASE leave them on the comments right here on the blog or email me at bobsadviceforstocks@lycos.com and I can share with Jim your ideas.
Finally, I had an email from Marcus A. L. from Knoxville Tennesee who wrote:
"Hi Bob,

I'm still plundering through your website; I'm adopting you style of stock picking. I saw this stock (SIMO) on "today's top gainers list." Fundamentally speaking, everything looks great; if you have a minute or two let me know what you think of it. I'm going to wait until the stock dips, and I then I'm pulling the trigger. Hopefully she will continue to climb the market, although she is up over %100 for the year. No matter what happens, if she falls %8 i will get out asap.

Marcus A L"
Marcus, thanks for writing. First of all, I don't have any shares of Silicon Motion Technology ADR (SIMO). Let's take a very brief view of this stock and see if it fits my strategy. The stock, which is an ADR, meaning it is an American Depository Receipt (or foreign-based company) which is trading on some equivalent basis in the States, is actually based in Taiwan. That still does not 'disqualify' the stock as I have written up and owned ADR's myself. But that is a fyi anyhow. I am sure you knew this anyhow.
According to Morningstar, the company
"...develops and manufactures embedded graphics, digital signal processing, and multimedia companion chips. The company's graphics, video, and audio applications are designed for use in a wide variety of products, including handheld devices, wireless broadband terminals, LCD presentation devices, and other consumer devices."
So far so good.
Latest quarter: sales up 34% year over year and 13% sequentially. Nice. Net income up 36% year over year and 16% sequentially. Very nice. EPS came in at $.32 vs $.24 year over year and up 15% sequentially from $.28 prior quarter. Also very nice.
The Morningstar.com "5-Yr Restated" is a bit sparse with information. However, revenue does show steady growth, net income is growing, there aren't a lot of information (any) on earnings/share or total shares. I suspect that this ADR is new for trading in the United States. Free cash flow is growing and the balance sheet is solid.
You are basically correct. This is the kind of stock I usually do like. However, a couple of caveats, the data isn't very good on Morningstar.com, suggesting a recent IPO. Also, the chip business is notoriously cyclical with periods of booms and busts common. So be careful.
I do like you commitment to selling a stock at an 8% loss if needed. I am not quite in agreement with your strategy of waiting for the stock to dip. That doesn't mean it isn't a good way to do it. It just isn't how I buy stocks. I like to buy stocks when they are making a big % gain. Might be a little riskier than your approach. Also, I only buy when my own portfolio gives me a 'signal'. If you are just starting out, then this might well be a good stock to add into your portfolio. Thanks so much for writing.
Remember that I am truly an amateur. So you will need to do your own homework (as you are doing!) and develop your own rules to determine your own buys and sales. Pick something that works for you and stick to it! You won't be successful all the time. But if you are profitable most of the time you will be ahead of the pack.
Thanks again for all of you who took the time to write! Take everything I write with a 'grain of salt' and do your own homeowork and develop your own buying and selling strategy. If you have any comments or questions, please feel free to leave them on the blog or email me at bobsadviceforstocks@lycos.com.
Bob
Posted by bobsadviceforstocks at 7:36 AM CDT |
Post Comment
|
Permalink
Updated: Thursday, 22 March 2007 7:42 AM CDT