Satyam Computer Services (SAY) "Revisiting a Stock Pick"
Hello Friends! Thanks so much for stopping by and visiting my blog, Stock Picks Bob's Advice! As always, please remember that I am an amateur investor so please remember to consult with your professional investment advisers prior to making any decisions based on information on this website.
I hope you are all having a nice weekend! It is a beautiful day here in Wisconsin. We had a late snow storm but that has all melted now and looks like we will have a partly cloudy day in the 50's. Pretty normal Spring weather for these parts.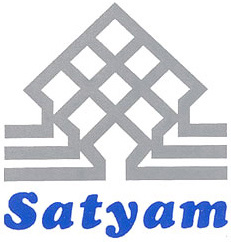 Yesterday afternoon I was going through the list of top % gainers and came across an 'old favorite' of mine on the page. (I loosely use the term 'old favorite' when I see the name of a stock that I have previously reviewed on this blog!) Satyam Computer Services (SAY) made the list closing at $24.60, up $1.13 or 4.81% on the day. I first reviewed Satyam a little over a year ago on December 15, 2005, when the stock was trading at $36.11. On October 18, 2006, Satyam declared a 2:1 stock split making my effective pick price actually $18.06. With yesterday's close at $24.60, this represents a gain of $6.54 or 36.2% since posting.
I do not own any shares nor do I have any options on this stock.
Let's take a closer look at this stock, and I will show you why I believe Satyam still deserves a spot on this blog and why
SATYAM (SAY) IS RATED A BUY
What exactly does this company do?
According to the Yahoo "Profile" on Satyam (SAY), the company
"...together with its subsidiaries, operates as a consulting and information technology (IT) services company. The company provides various IT services, including, application development and maintenance services, consulting and enterprise business solutions, extended engineering solutions, and infrastructure management services. It offers consulting and enterprise business solutions services in the areas of enterprise resource planning, customer relationship management and supply chain management, data warehousing and business intelligence, knowledge management, document management, and enterprise application integration."
How did the company do in the latest quarter?
On January 19, 2007, Satyam announced 3rd quarter 2007 results. Revenue for the quarter came in at "Rs. 1661.12 crore" up 31.3% year over year and up 3.7% sequentially. Net profit came in at "Rs. 337.23 crore" representing a year-over-year growth of 25.02%. Earnings came in at "Rs. 5.14" representing a 23% increase over last year's results. In addition, the company revised guidance upwards to "Rs 20.90" from previous estimate of "Rs. 20.73 to Rs. 20.81". (With Satyam based in India, results are posted in Rupees (Rs).)
How has the company done longer-term?
Reviewing the Morningstar.com "5-Yr Restated" Financials on Satyam (SAY), we can see the steady revenue growth from $415 million in 2002 to $1.1 billion in 2006. During this time, earnings have steadily increased from $.26/share in 2003 to $.75/share in 2006. The company initiated dividends in 2005 at $.10/share and increased this payout to $.11/share in 2006. Shares outstanding have been very stable with 317 million shares reported in 2003, increasing only to 320 million in 2006 and 324 million in the trailing twelve months (TTM). This is less than a 2% increase in the float while revenue was up over 100% and earnings 200%.

Free cash flow has been positive and improving with $73 million reported in 2004 and $109 million in free cash flow in 2006.

The balance sheet is pristine with $696.5 million in cash, which alone could cover both the $139.1 million in current liabilities and the $47.7 million in long-term liabilities more than 3x over! Calculating the current ratio, the combined $1.02 billion in total current assets, when compared to the $139.1 million in current liabilities yields a Current Ratio of 7.32. Generally a ratio of 1.25 or higher is considered 'healthy'! This is one of the highest current ratios of any stock on the blog!
What about some valuation numbers?
Taking a look at Yahoo "Key Statistics" on this company, we can see that Satyam (SAY) is a large cap stock with a market capitalization of $8.08 billion. The trailing p/e is a reasonable 27.64 with a forward p/e (fye 31-Mar-08) estimated at 24.12. With the steady growth, the PEG (5 yr expected) comes in at a reasonable 1.09. (reasonable for me is 1.0 to 1.5).

According to the Fidelity.com eresearch website, the Price/Sales (TTM) for SAY is a bit rich at 5.93, with an industry average reported to be at 4.17.

Profitability, as measured by the Return on Equity (ROE) is a little better than the average company in its industry, coming in at 25.31% with an average reported to be 22.18%.

Back to Yahoo: there are 328.55 million shares outstanding with 299.6 million that float. As of 3/12/07, there were 2.1 million shares out short representing 2.1 trading days of volume (the short interest). This does not appear very significant to me.

As noted above, the company pays a dividend with a forward dividend now at $.15/share, yielding .6%. The last stock split, as I already noted, was on October 18, 2006, when the company issued a 100% stock dividend, splitting its shares 2:1.
What does the chart look like?
Looking at the "Point & Figure" Chart on Satyam (SAY) from StockCharts.com, we can see that the upward move on this price chart is essentially undisturbed. Recently, the stock had a small correction betwen $22/share in April, 2006, to a low of $14/share in June, 2006, before resuming its upward move to its current level of $24.60, near its all-time high of $25. The chart looks strong to me.

Summary: What do I think about this stock?
Well, I like the numbers and the financial performance. I have some personal concerns about the effects of outsourcing, but I do believe this is a trend that we shall all need to be dealing with in the future. The latest quarter was strong, the company has been performing nicely the past four years with steady revenue, earnings and free cash flow growth. The number of outstanding shares is stable. They have initiated a dividend and are already increasing it. The balance sheet is solid. Valuation is reasonable with a PEG under 1.5. The Price/Sales is a bit rich, but the Return on Equity is ahead of its peers. Finally the chart looks nice.

There is little not to like quite frankly. It is a foreign stock and there is a bit of a leap of faith in dealing with companies based outside the United States but the world is getting smaller all the time and portfolios deserve to include the best companies and wherever I can find reasonably reliable numbers (and my Morningstar reports!), I feel comfortable adding companies like this to my 'vocabulary' of investing!
Thanks again for stopping by and visiting! If you have any comments or questions, please feel free to leave them on the blog or drop me a line at bobsadviceforstocks@lycos.com. I would appreciate if you could at least give me your first name and a location for reference in possible blog posts. If you get a chance, be sure and drop by and listen to my Stock Picks Podcast Website.

Have a wonderful Spring weekend everyone!
Bob