A Reader Writes "I'm hoping you'll give me a few tips...."
Hello Friends! Thanks so much for stopping by and visiting my blog, Stock Picks Bob's Advice! As always, please remember that I am an amateur investor, so please remember to consult with your professional investment advisers prior to making any investment decisions based on information on this website.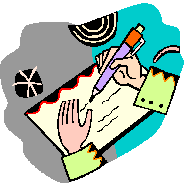 I received a very nice email from Jason C. who is starting out in picking stocks and working with a simulated portfolio to practice. Jason wrote:
"Hi Bob,
i recently discovered your blog on the Internet through google.
I'm a second year student at Aston University in England studying International Business and Management.
My friends and i recently started a VSE game and I've not had much luck on it
Reading your blog, i bought 2500 shares in EML and after yesterdays fall I'm down $4,000+
I'm sure you understand that I'm playing VSE to gain experience before i start using my own money.
I'm hoping you'll give me a few tips on noticing profitable shares and perhaps which books to read.
The shares i have right now are
BP - 700 (bought at 66.66)
EML 2500 (bought at 33.23)
Ebay 1900 (bought at 31.75)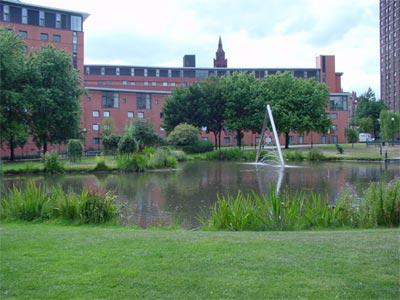 I admire your knowledge and really hope that you'll email me back with some advice on how to win on the stock market and which books to read. It would really motivate me.
I really want to do this as a profession when i finish university and it would be great to hear from a professional like you.
Looking forward to hearing from you.
Kind regards,
Jason"
Jason, thank you so much for writing and sharing with me your plans on developing a simulated portfolio of stocks. Good-luck with your learning process. I took the liberty of posting a picture of Aston next to your letter. It looks like a beautiful University and I congratulate you for your accomplishments already!
Before I answer your question, let me point out that I am also an amateur and not a professional, so be sure to seek the advice of professionals in the field as well. You are right about not doing well in the market recently. Especially the last three days (except today!). The market is in a bit of a correction, and all shares have been declining except for the rare exception. This points out the simple observation that the largest factor affecting stock price movement, at least over the short-term, is simply the overall market itself. Eastern (EML) closed at $31.49, up $.01 today. BP closed at $66.97, so you are up a little on that one. And ebay closed at $31.42, so you are a bit under on that holding as well. Of these stocks EML is really the TINIEST of companies, so we can well accept greater volatility, the so-called "BETA" in investing, in companies with smaller float, and thus less liquidity as they respond to market forces. I am still optimistic about EML, but I do not own any shares.
Over the longer-term, I believe that the market rewards stocks with superior earnings and revenue growth. I have based my blog on that simple assumption. And I do a little work in conjunction with this as well.
After 40 years of investing in the market, I am still working at perfecting my own approach at "winning" in the market. That is what this blog is all about. I would suggest that you go way back to the beginning entries and scan through the entries about philosophy or methods of investing. I have written up several of those, interspersed throughout the many other entries. The blog is rather cumbersome, but I feel it is loaded with lots of gems of information. At least I hope so.
There are several books that I am rather fond of for investing. And I will share these with you as well as a link to Amazon.com where these books can be purchased, often used, just for a few American Dollars (and fewer Euros).
One of the first books I ever read about the market was by Louis Engel,
How to Buy Stocks
. This is an older book and was updated in 1994, but many of the important basics are there. You can pick up a used copy. I think you would enjoy it.
The next book to consider is
How to Make Money in Stocks
by William O'Neil. O'Neil is the publisher if the Investor's Business Daily, known as the IBD in America. His CANSLIM system is a good start for identifying possible stocks for investment. I learned a lot from this book but do not practice CANSLIM.
Another of my favorite books was by Gene Walden, "
The 100 Best Stocks to Own in America
". This is a 1999 edition that is a bit dated as well. However, the concept of identifying stocks by scoring them by certain attributes is also a good way to think about stock selection.
Going through my list of favorites, I enjoyed reading "
How to Make $1,000,00 in the Stock Market Automatically
" by Robert Lichello. Lichello got me thinking about portfolio management. The need to automatically adjust one's holding into and out of equities from cash. I have adapted his strategy with my own portfolio management approach. I have written about that elsewhere.
These are just a few of the many books I have read and perused that have affected my own thinking and helped me develop my own philosophy on selection and the buying and selling of stocks.
In selecting stocks, one of the most important ideas I would like to leave you with is that you need to start developing your own "profile" of a winning stock. That is try to identify not so much WHAT they do but HOW they do it. What are the CHARACTERISTICS of stocks that are going to appreciate. You may come to different conclusions than I do, but you may come up with a better answer as well!
For me stocks that are likely to appreciate are those stocks that are doing well. They have recently reported good earnings, with increasing revenue and earnings numbers. They may have beaten expectations and possibly even raised guidance.
Longer-term, they have been increasing their revenue steadily, growing their earnings similarly, they may or may not be paying a dividend, and if so, may even be regularly increasing it. Shares outstanding are relatively stable, free cash flow is positive and hopefully growing, and the balance sheet looks nice with ample current assets and minimal current liabilities. Valuation should be good with a p/e not too high and hopefully the PEG is 1.0 to 1.5 or not much more. Price/sales should be at or under the industry average, and the Return on Equity should be at or higher than industry.
Finally, the stock chart should look like it has been moving higher and shows no evidence of breaking that trend.
It really isn't rocket science. But it is the consistency and the disciplined application of these strategies that will lead you to success.
Good-luck and keep me posted. Maybe together we can all learn how to successfully select stocks and manage a portfolio regardless of the market environment.
Bob