A Reader Writes "What are your thoughts when you are in a situation like this:"
Hello Friends! Thanks so much for stopping by and visiting my blog, Stock Picks Bob's Advice! As always, please remember that I am an amateur investor, so please remember to consult with your professional investment advisers prior to making any investment decisions based on information on this website.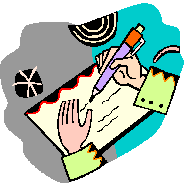 I had another nice email from Eric N. in Boston, who writes about worrying that not all of his stocks are participating in the rally today. He wrote:
"Hi Bob,

I hope you have enjoyed your day.

I am always happy to see the stock market take an upswing and cover the previous day's decline. For me, this means that the positions I own go up also... well, usually.

What are your thoughts when you are in a situation like this:
The stock market has sharply declined (if a 1% drop is considered a sharp decline) and the following day the market rebounds to pretty much cover that 1% drop. So, the stocks that fell in price the previous day (potentially days) have recovered... BUT... not all of your stocks rebound, and instead there are a "few" that fall even more.

What are you thinking in a situation like this? Any thoughts on why the stock didn't rebound like the rest of the market?

Thanks,

Eric N.

Boston, MA"
Eric,
Thanks again for writing. You have raised an excellent question. We know that one of the largest influences on stock prices is the Market, the "M" in CANSLIM, as William O'Neil would explain. But there are also many stock-specific events that we may not even be aware of that can explain why a stock may move contrary to the market. Things like a big investor or mutual fund sellling its position, or the fact that the stock has been recently been over-performing the market and now other stocks are moving higher in a sort of sector rotation. In other words, I never know why a stock doesn't move as I expect it to move.
But what do I do?
I stick with my own trading rules. I am patient when patience is called for. I sit on my hands when sitting on my hands is the right thing to do. I act when action is required. If I need to sell a position, I enter the sell. Otherwise I am patient.
It has been my strategy to avoid second-guessing the market. Thus, I do all of my thinking and analysis at the time of purchase. After that, I spend a lot of time observing my stocks and not trying to figure them out. It sure does make life easier for me!
I am not sure that quite answered your question. But I believe you got the gist of the answer! If you have any other comments or questions, please feel free to leave them on the blog or email me at bobsadviceforstocks@lycos.com.
Bob