A Reader Writes: "My favorite timing is when a stock is on a nice uptrend...."
Hello Friends! Thanks so much for stopping by and visiting my blog, Stock Picks Bob's Advice! As always, please remember that I am an amateur investor so please remember to consult with your professional investment advisers prior to making any investment decisions based on information on this website.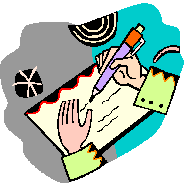 I received a nice letter from a new reader this morning and I hope he doesn't mind me answering him right on the website.
Ed A. wrote:
"Bob,

Just signed onto your blog for the first time. My first impression is one of admiration for the work you have been doing. I do need to spend some more time looking at your past work more thoroughly as well as running bye what other "stock" blogs are doing.

This is merely a quick email to comment on the timing of your MTOX buy. The way I technically look at stocks, this timing looks good although I would not be surprised to see a bit of price chopiness as this stock gathers momentum for moving up. My favorite timing is when a stock is on a nice uptrend but not quite so extended such as MTOX was at the start of 3/07.

Ed A."
Thanks so much for writing Ed. You are quite welcome to review the abundance of material on this website and I would look forward to some of your feedback as well. I apologize for the amateur organization here on the website. It is not a polished place at all, and sometimes it is difficult finding entries about certain stocks. I find myself often just Googling "Stock Picks Bob's Advice" and adding the name of the stock I am looking at to find an old post or comment. It would be better to have an index.
I completely agree with your comments on MTOX. Looking at the chart it does appear technically to be a bit overextended but I have not been relying on these charts to make a decision about a purchase. I owned MTOX a month ago at a much lower price and got 'shaken out' as the investment hit an 8% loss. I am sure that this purchase is also vulnerable to such a sale. If so, it truly won't be the first time :).
When I buy stocks with strong daily momentum, I am hoping that the momentum will continue at least a while longer after my purchase so that the stock doesn't immediately retrace its move higher and leave me selling the stock prematurely. In general this has been a successful approach. After getting a bit of a gain, I have a bit more buffer between me and my sale of my holding. I generally can rest better with a stock at that point.
Again, thank you for writing and visiting. I look forward to your future visits and await your feedback. I value the opinions of my readers and look forward to their emails and comments.
If any other of you readers, or Ed, have any other comments or questions, please feel free to leave them on the blog or email me at
bobsadviceforstocks@lycos.com
.
Bob