A Reader Writes: "How often do you get sucker punched with your method?"
Hello Friends! Thanks so much for stopping by and visiting my blog, Stock Picks Bob's Advice! As always, please remember that I am an amateur investor, so please remember to consult with your professional investment advisers prior to making any investment decisions based on information on this website.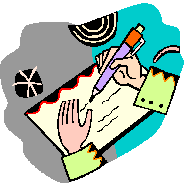 Earlier today I received another great inquiry from Doug S., a regular reader and contributor of questions to this website.
Doug wrote:
"Bob: Saw your write up and have a thought to share/bounce off you. I
have found over the years that it's best to buy on what I term a
"trigger point" as it gives you an important reference point for the
immediate future. In my scheme of things which I've shared with you it is an earnings announcement(on 4/23 you would have purchased CLB at
about 88) about 95% of the time(news item on a rare occasion).

I notice you seem to use largest % price increase confirmed by your excellent tech and fundamental analysis. My question is how often do you get sucker punched with your method. I've found on my system about
15% of the time and probably another 10% where the following action is generally disappointing.


PS: disclosure: Purchased 800 NATH day just after my last e-mail.
Trading more liquid than i thought."
Thanks so much for writing Doug! Your idea about "trigger points" to initiate a position or purchase of shares isn't too far from my own approach. While you may be scanning the news for these earnings releases, I am scanning the lists of top % gainers for stocks on the move. Often, if you review some of my past posts, the reason a stock makes a big move is exactly because of an earnings release that is viewed favorably by 'the street'.
I am not sure how often I get "sucker punched" as you write. I will tell you that if you go back about a month to my prior experience with MedTox (MTOX) you will see that I owned shares for a very short period of time, just a few days as I recall, until the stock declined to a sell point. I guess that is what you would call getting sucker punched :).
In fact, every single one of my trades is on the blog for the past four years. I cannot give you the exact entries, but if you scan through the blog you will find them under the heading of "trading transparency". I do not know the exact % of these that I have had that have ended up in rather rapid sales. I suspect they are 10% or less of my purchases, but that is, of course, just a guess.
Since I am doing my homework, examining more than a price move but the Morningstar.com report, the latest quarter, and some valuation numbers, I believe that sharp moves higher are often followed by further appreciation of the stock due to all of the other factors contributing to the attractiveness of that investment. At least that is what I am hoping for!
Wish me luck and keep me posted and keep on writing.
p.s. I haven't looked at NATH, and do not own any shares of NATH nor do I have any shares of CLB.
Regards!
Bob