Graham Corporation (GHM) "A Reader Suggests a Stock Pick!"
Hello Friends! Thanks so much for stopping by and visiting my blog, Stock Picks Bob's Advice! As always, please remember that I am an amateur investor, so please remember to consult with your professional investment advisers prior to making any investment decisions based on information on this website.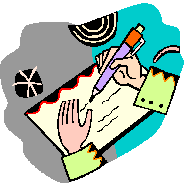 I am very fortunate to have readers like Doug S., who regularly drops me a line with mostly great ideas and comments. I cannot answer all of his emails, and I look forward to his and any you may write, just drop me a line at bobsadviceforstocks@lycos.com if you would like to email me.
Doug generally seems to invest and pick stocks much in the same fashion as I have been doing. He wrote me an email this morning about a stock that I believe deserves a spot on this blog. He wrote:
"GHM....I took a page out of both our books when I purchased this mid session yesterday. Talk about relative strength/momentum; talk about earnings; talk about no shorts or analysts to mess things up; what's not to
love? This should go to the moon!"
Well Doug, I don't know if this stock will go as high as the cow that jumped over the moon but I really liked the numbers so let's take a closer look at this stock and I will share with you and my readers why I agree that this is the kind of stock that may well reach stellar heights :).
First of all, I guess that Doug owns shares of Graham (GHM) as per his letter. I personally do not own any shares nor do I have any options on this stock. Graham (GHM) indeed had a fabulous day yesterday closing at $58.25, up $12.65 or 27.74% on the day!

Let's review the stock and I will show you why
GRAHAM CORPORATION (GHM) IS RATED A BUY
What exactly does this company do?
According to the Yahoo "Profile" on Graham (GHM) the company

"engages in the design, manufacture, and sale of vacuum and heat transfer equipment used in the chemical, petrochemical, petroleum refining, and power generating industries worldwide. Its products include steam jet ejector vacuum systems; surface condensers for steam turbines; vacuum pumps and compressors; various types of heat exchangers, including helical coil heat exchangers marketed under the Heliflow name; and plate and frame exchangers. These products are available in various metal and non-metallic corrosion resistant materials."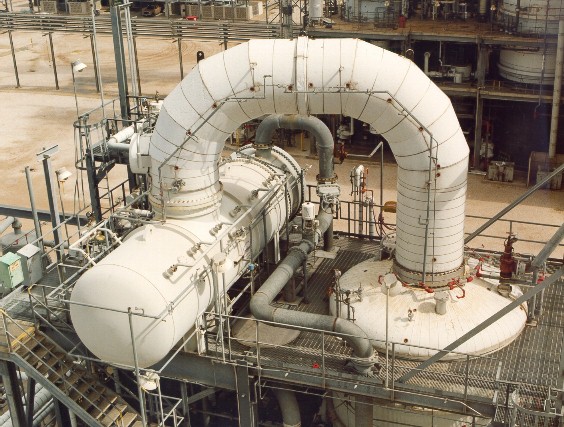 How did they do in the latest quarter?
Like so many of the entries on this blog, it was the announcement of quarterly earnings that drove this stock price higher. Friday, October 26, 2007, before the opening of trading, Graham (GHM) announced 2nd quarter 2008 results.

For the quarter ended September 30, 2007, revenues came in at $23.1 million, a 45% increase over last year's $15.9 million result. Net income for the quarter came in at $4.4 million up over 600% from last year's $563,000. On a per diluted share basis this worked out as $1.10, up over 600% from last year's $.14/share. The market liked what it read and bid the stock price up strongly on Friday!

To add to the enthusiasm behind investors' pursuit of this stock was the announcement of a 5:4 stock split in the form of a 25% stock dividend and the increase in the dividend to an after-split $.03/share amount.
What about longer-term results?
For this information, let's take a look at the "5-Yr Restated" financials on Graham (GHM) from Morningstar.com. Here we can see that the company actually had a dip in revenue from 2003 when they had $45 million in sales to $38 million in 2004. However, since 2004, revenue has steadily improved to $66 million in 2007 and $71 million in the trailing twelve months (TTM)

Earnings, which showed a loss in 2004 of $(.40), dipped even further to a $(.90)/share loss in 2005, then turned profitable at $1.00/share in 2006, increased to $1.50/share in 2007 and $1.80/share in the TTM. The company has paid dividends at $.10/share since 2003 and as reported above, is now increasing its dividend as well. The outstanding shares have been very stable with 3 million reported in 2004, and increasing to 4 million in the TTM.

Free cash flow which was negative at $(1) million in 2004 and $(5) million in 2005, turned positive at $5 million in 2006, $4 million in 2007, and $11 million in the TTM.

The balance sheet is solid with $1 million in cash and $40 million in other current assets, easily covering the $16.3 million in current liabilities yielding a current ratio of 2.52.
What about some valuation numbers?
Reviewing the Yahoo "Key Statistics" on Graham (GHM), we find that this is a small cap stock with a market capitalization of only $227.82 million. The trailing p/e is a moderate 31.59, with a forward p/e (fye 31-Mar-09) estimated at 23.87. No PEG is reported.

According to the Fidelity.com eresearch website, the company is quite profitable with a return on equity (TTM) of 33.89, compared to an industry average of 22.39%.

Finishing up with Yahoo, we again see that there are 3.91 million shares outstanding with 3.62 million of them that float. As of 10/10/07, there were only 4,170 shares reported out short representing a short ratio of only 0.1. As also noted, the company pays a dividend of $.10/share (to be increased) yielding 0.2%. The last stock split was a 2:1 stock split back on October 4, 2005.
What does the chart look like?
Reviewing the 'point & figure' chart on Graham (GHM) from StockCharts.com, we can see that the stock really traded sideways between July, 2005 and May, 2007, when the stock was stuck in a trading range between $12 and $19.50. However, in May, 2007, the stock broke out of this range and moved higher from the $18 level to its current level near $60.

Summary: What do I think?
Well, I think that Doug has once again introduced me to a great stock that fits all of my own peculiar criteria for stock selection. The company had a great move higher yesterday, terrific earnings announced with an increased dividend and stock split to top it off, and has a several year history of solid growth. On top of this, the chart looks very strong, and I do like these companies on the AMEX that seem to escape attention like Bolt (BTJ) until they announce a superb quarter and everyone tries to pile on to the stock which in this case, doesn't have many shares outstanding anyhow.
Thanks again for commenting, visiting, and contributing to the blog Doug!
And thanks to all the rest of you for visiting!
If you have any comments or questions, please feel free to leave them right on the blog or email me at bobsadviceforstocks@lycos.com. If you get a chance, be sure and visit my Podcast Site, or my Covestor page where my actual trading portfolio is monitored and evaluated, or my SocialPicks page where my stock picks from the first of the year are monitored.
Finally, if you have any interest in a different sort of investment vehicle, visit Prosper.com where you can bid on unsecured loans and earn above-average interest rates. This eBay style website was started by the E-Loan founder, but does have very significant risks involved. So be careful, spread out your risk by lending in multiple loans, stick to higher rated loans for less risk, and be aware of the potential of loss!
(I know that some of you readers have indeed signed up and I thank you for doing so. Please share with me and with my readers your experiences with Prosper.com so that we all can develop a better feel for the potential of this site as well and the risks and benefits entailed.)
I hope you all are having a wonderful weekend. If I get a chance, I shall get to my 'weekend review' and perhaps check out one of my actual holdings to see how things are doing in that department.
Regards.
Bob