K-Tron (KTII) "A reader suggests a stock pick!"
Hello Friends! Thanks so much for stopping by and visiting my blog, Stock Picks Bob's Advice! As always, please remember that I am an amateur investor so please remember to consult with your professional investment advisers prior to making any investment decisions based on information on this website.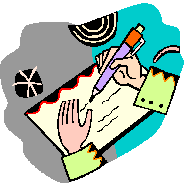 I have the good fortune of having a bunch of great readers of my blog who also are often the source of terrific ideas. After having explained what I think makes a great stock, they are quick to bring some of the best ideas on this website to my attention.
Doug S. has to be given credit for K-Tron (KTII). Earlier today he wrote:
"Fwd: K-Tron Reports Best Third Quarter and First Nine Months in its History, with Record Revenues, Net Income and Earnings Per Share in Both Periods" He commented: "This might hit your % gainers list today!"
Well Doug it did! In fact K-Tron closed at $118, up $10.00 or 9.26% on the day, making the top % gainers list on the NASDAQ! I do not own any shares or have any options on this stock. I do not know if Doug has a position or not at this time.
K-TRON (KTII) IS RATED A BUY
Let me briefly review some of the things that brought Doug to this decision and why I agree that this stock belongs on my blog.

As Doug pointed out, K-Tron (KTII) reported 3rd quarter 2007 results after the close of trading yesterday. Net income for the quarter was $4.93 million, up 80.1% from the $2.74 million reported in the same period last year. Revenues for the period climbed 38.1% to $48.17 million from $34.9 million last year.
Longer-term, the Morningstar.com "5-Yr Restated" financials is solid, with steady revenue growth, steady earnings growth, and a stable number of shares (only 3 million).
Free cash flow has been positive and growing and the balance sheet is solid.
Looking at Yahoo "Key Statistics" we see that this is a small cap company with a market cap of only $318.01 million. The trailing p/e is a reasonabvle 19.33, Price/Sales is 1.68, and Price/Book is 3.68.
There are 2.7 million shares outstanding with only 1.84 million that float. As of 10/10/07, there were 5,180 shares out short representing 1.3 trading days of volume, not a very significant level imho.
No dividend is paid and no stock splits are reported.
Finally, looking at the 'point & figure' chart on KTII from StockCharts.com, we can see a fairly healthy appreciation of the stock price except for a sharp dip in July, 2007, when the stock fell from $102 to a low of $79. Recently, the stock has moved into new high territory closing today at $118.
In summary, I think that Doug has once again brought a great stock to my attention. Thank you Doug! The company had a terrific quarterly report, their Morningstar.com page is great and the chart looks just fine. On the downside, there are less than 3 million shares outstanding. This adds to the volatility but if they continue to report strong results, this is likely to be on the upside.
Thanks again for stopping by and visiting! With a special 'thank-you' to Doug for writing and suggesting this stock. If you have any comments or questions, please feel free to leave them on the blog or email me at bobsadviceforstocks@lycos.com.
Bob