Bidz.com (BIDZ)
Hello Friends! Thanks so much for stopping by and visiting my blog, Stock Picks Bob's Advice! As always, please remember that I am an amateur investor, so please remember to consult with your professional investment advisers prior to making any investment decisions based on information on this website.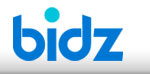 I was getting to do the weekend review and I realized I hadn't really picked any stocks this week for the blog :(. So since the market had climbed nicely, I figured there 'must be a pony in there somewhere' and set out to look.
Looking through the list of top % gainers on the NASDAQ I came across BIDZ.com (BIDZ), a jewelry auction website that made the list and appears to deserve a place on this blog. BIDZ closed at $19.94, up $2.43 or 13.88% on the day!
BIDZ.COM (BIDZ) IS RATED A BUY
Let's take a look at this stock and I will explain why I chose this stock from all of the others moving higher yesterday. I do not own any shares nor do I have any options on this stock. And I still am leery of 'dot.com' stocks!
What exactly does this company do?
According to the Yahoo "Profile" on BIDZ, the company
"...operates as an online retailer of jewelry primarily in the United States and internationally. The company operates a Web Site, BIDZ.com, for the purpose of selling merchandise, utilizing an online sales auction platform. Its product inventory includes gold, platinum, and silver jewelry set with diamonds, rubies, emeralds, sapphires, and other precious and semi-precious stones; and watches. Its products also include rings, necklaces, earrings, and bracelets."
How did they do in the latest quarter?
On November 12, 2007, BIDZ announced 3rd quarter 2007 results for the quarter ended September 30, 2007. Revenue came in at $40.1 million, up 48% over last year's $27.1 million. Net income for the period came in at $3.6 million or $.14/diluted share, up sharply from the $997,000 or $.04/diluted share reported the prior year.

The company easily beat expectations for the quarter which had been for $.11/share according to Reuters Estimates. In addition. the company raised guidance for the full year 2007 to revenue of $180 to $182 million. Analysts, per Reuters, had been expecting full year revenue of $170 to $180 million.
What about longer-term results?
Looking at the Morningstar.com "5-Yr Restated" financials on BIDZ, we find that revenue has steadily increased from $35 million in 2002 to $132 million in 2006 and $162 million in the trailing twelve months (TTM).

Earnings have also steadily improved from a loss of $(.40)/share in 2002 to break-even in 2004 to $.10/share in 2005 and $.40/share in the TTM.

Free cash flow has been a little less exciting with $-0- reported in 2004 improving to $1 million in 2006 and $0 million in the TTM. I, of course, would like to see a little positive free cash flow, but at least the company is not burning up its cash like some small companies and the old dot.com stocks.

Looking at the balance sheet, we see a satisfactory picture (imho), with $1 million in cash and $50 million in other current assets, balanced against current liabilities of $32.8 million. There are not long-term liabilities reported on Morningstar.com. This yields a satisfactory current ratio of 1.55.
What about some valuation numbers?
Looking at Yahoo "Key Statistics" on BIDZ, we can see that this is a small cap stock with a market cap of $475.45 million. The trailing p/e is a bit rich at 45.32, with a forward p/e a bit better at 39.88. However, the earnings are growing so quickly that the PEG (5 yr expected) works out to a downright cheap figure of 0.67. (I figure on a PEG of 1.0 to 1.5 being reasonable.)

Utilizing the Fidelity.com eresearch website, we find that the Price/Sales (TTM) ratio works out to 2.89, compared to the industry average of 11.80. In terms of profitability, the Return on Equity (TTM) also looks terrific at 85.81%, compared to an industry average of 16.72%.

Returning to Yahoo, we can see that there are 23.84 million shares outstanding but only 10.96 million that float. As of 10/26/07, there were 912,120 shares out short, resulting in a short ratio of 5.6 I generally use an arbitrary '3 day rule' for the short ratio in determining significance. With this significantly over 3, the stock looks vulnerable to a short squeeze. For me, without any negative news, this may well be a bullish sign.

No cash dividend is paid and no stock splits are reported on Yahoo.
What does the chart look like?
Looking at the "point and figure" chart on BIDZ from StockCharts.com, we can see that while the stock was consolidating between $10.50 and $7.00 between June and July of this year, the stock broke out to the upside in September climbing to $15, pulling back and climbing again higher to $20. The stock is nearing this high and appears to be poised to move higher. The chart looks strong to me.
Summary: What do I think?
Needless to say, I like this stock! Let me review some of the things that piqued my interest (how do you like THAT word!) The stock moved nicely higher yesterday, the latest quarter was strong and the company beat expectations and raised guidance. The longer-term fundamentals look great with steadily improving revenue and earnings while the outstanding shares have remained very stable. Free cash flow could be better but isn't negative, and the balance sheet is solid.

Valuation-wise, the p/e is certainly a bit rich but the PEG is under 1.0, the Price/Sales is lower than the industrial group, and the Return on Equity is higher than its peers.

Finally, there are lots of shares out short, and the chart looks strong. As a final note, I feel some loyalty to the stock as I grew up near Culver City where this company is headquartered in California. I know that's a silly reason, but I like to share with you all of my thinking. And no, I don't know anyone in the management or who owns shares.




A picture of Culver City.
Thanks so much for visiting! If you have any comments or questions, please feel free to leave them on the blog or email me at bobsadviceforstocks@lycos.com. If you get a chance, be sure and visit my Stock Picks Podcast website where you can hear me discuss a few of the stocks on the blog and perhaps listen to me read a poem :). Hey it's my podcast, and I get to do what I like :). I promise not to pull of any heads of syrofoam animals or throw any chairs like my favorite investor/entertainer Jim Cramer!
Also, be sure and visit my Stock Picks Covestor Page where my actual trading portfolio is monitored and evaluated. While you are at it stop by and visit my SocialPicks Page where all of my stock picks are discussed.
Finally, if you are interested in a different kind of investment, one that is not without significant rich, but potentially showing nice returns, consider visiting Prosper.com where you can participate in person-to-person loans in an eBay fashion bidding process where you anonymously enter small portions of a larger loan as a bid and become part of a loaning consortium. I now have about 19 loans outstanding. So far everyone is current and I am earning an average of approximately 15% on my loans. Now of course, there is tremendous risk in these unsecured loans, so do you homework before investing in Prosper. If you sign up before the end of the year and make a loan, you will be credited with $25 (and I will also receive credit for sending you over!)
Have a great weekend everyone! Please feel free to comment here on the blog or email me at bobsadviceforstocks@lycos.com.
Bob