A Reader Writes "Stick to what you know."
Hello Friends! Thanks so much for stopping by and visiting my blog, Stock Picks Bob's Advice! As always, please remember that I am an amateur investor, so please remember to consult with your professional investment advisers prior to making any investment decisions based on information on this website.
I received an excellent comment today from another reader named 'Bob' who gave me some excellent advice. I should say I am prepared to follow it.
He wrote: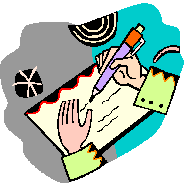 "Bob,

Stick to what you know. Stop the trading sideline or you will go broke. Nobody wins at trading except the brokers. Anyway, you should have had a plan for FTK before you bought it. You must know your selling price before buying the stock. After buying it, put in the sell stop at your sell price and never lower it. FTK may still work out if the fundamentals are so sound. It's just bouncing off the 50 dma. If it's sound fundamentally eventually it will break through the resistance. If however, there are more sellers (because the fundamentals are not what they appear to be) then the stock will sink like a rock off the 50 dma touch. Keep up the good work but quit trading and start investing again.

Bob"
(I have enclosed his chart attached to his letter.)
Thank you Bob for writing! Indeed technical analysis may well be required to execute successful trades over the extremely short-term. He is also correct about putting in the sell point at the time of purchase. I didn't do that either.
More importantly, he is kind to suggest that I have done well with investing (even though I clearly haven't done well with 'trading'.)
Once again, I am convinced of this fact. That is that there are definitely different skills and knowledge that is required of a trader that may possibly be unnecessary as an investor. If you can do either, continue to do so successfully. And don't think that if you are better than average in one skill, that there should be anything automatic about doing the 'other'.
Anyhow, thanks for writing Bob. You are very helpful and confirm my own assessment of my trades.
Bob