My Prosper.com Account Update

Hello Friends! Thanks so much for stopping by and visiting my blog, Stock Picks Bob's Advice! As always, please remember that I am an amateur investor, so please remember to consult with your professional investment advisers prior to making any investment decisions based on information on this website.
I have a lot of great nephews and nieces and cousins and aunts and uncles in my family! I try to learn a lot from them. And share with them my thoughts on stocks and investments as well.
As I wrote elsewhere, my nephew Ryan introduced me to the Prosper.com website. As a sort of diversification of my assets, I have been dabbling in this 'person-to-person' loan site where unsecured loans up to $25,000 are offered to prospective lenders. Certainly, in these difficult economic times, there are very significant risks associated with participating in these loans which can include the total loss of the funds lent out. However, with returns on savings accounts in the low single-digit range, opportunities to invest funds in higher-interest-rate paying ventures may be worth the risk which should be well-understood before participating.
Before I write up my own review of my own activity, I would like to share with you what I have found about Prosper.com: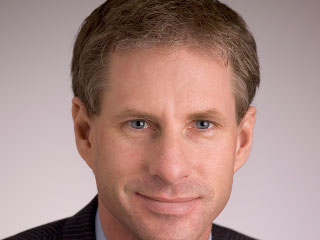 As reported in a great article on Prosper:
"Prosper's users lend money to and borrow money from other people on the site at what the company says are better interest rates than those available through traditional financial institutions and without some of the risk that comes from typical person-to-person loans.

"We looked at eBay and said, 'Why can't we do this for money?' " said Chris Larsen, Prosper's chief executive.

Mr. Larsen, who founded and led E-Loan, an online lender that was bought last year for $300 million by Popular Inc., says Prosper could save borrowers and lenders money because it was a leaner operation than traditional financial institutions. He noted that consumers make, at most, about 4 percent on their savings accounts, which banks then lend to credit card customers at 14 percent or more.

"That's just a huge spread," Mr. Larsen said. "We think if you allow people to participate directly, it's a more efficient marketplace. People can make a better return on their deposits, which then become the source of credit to others."

On Prosper.com, prospective borrowers register with the site and allow the company to review their credit history. Then borrowers post a loan request of up to $25,000, along with an upper limit for the amount of interest they are willing to pay. Loans are not secured by collateral and are paid off over three years at a fixed rate, with no prepayment penalty.

Lenders essentially deposit their money with Prosper — which holds it in an interest-bearing account with Wells Fargo— and either review the loan requests individually or fill out a form permitting Prosper to allocate money to borrowers who meet certain criteria.

Chief among those criteria is the borrower's rating from the credit reporting bureau Experian, but borrowers can also join or create groups with defined interests or characteristics that, they hope, will make them more attractive to some lenders."
In a more recent article on Prosper, the risks and pointers on lending on this site were emphasized:
"While borrowers need to present themselves in the best light, lenders' priority is caution.

WEIGH THE RISKS. Interest rates on a peer-to-peer loan vary depending on the borrower's credit but they can go well above 20 percent. The more risky the borrower the higher the interest rate you can charge.

But you also accept a greater chance of never seeing your money again. The average default rate at Prosper, for example, is 4.7 percent overall. But, adds Chris Larsen, the firm's chief executive, "that varies greatly with credit grade."

DIVERSIFY YOUR INVESTMENT. Minimize the risk to yourself by divvying up your cash among several borrowers, not just one. At the Lending Club your money must be split up among a minimum of 25 borrowers.

CALCULATE FEES. In addition to studying a borrower's risk and diversifying your investment you need to consider fees. In general, providers deduct up to 1 percent from the monthly payment you receive.

If all of this sounds familiar, it should: Lending money to your peers requires just as much consideration as buying stocks and bonds.

"Many lenders have altruistic motives. They want to help someone get out of a payday loan cycle or start a business," Bruene said. "But if someone walks away from your loan it suddenly doesn't feel so good.""
I cannot emphasize the need to understand the risks involved in such lending. Indeed, the risks are really still undetermined as Prosper.com has been operating for less than three years. Just passing its second birthday, Prosper.com opened to the public on February 5, 2006.
Currently, I am depositing $50 to my Prosper.com account twice/month. In addition, I have added other $50 deposits to the account to bring it up to its current status. This is the current status of my Prosper.com account as of February 10, 2008.
Statistics:
Cash balance: $7.05
Value of Loans: $2,323.55
Payments in transit: $20.24
Winning Bids: $102.47
Winning Bids Pending Review: $65.00
Total Account Value: $2,518.31
Active Loan Summary:
Active Loans: 44
Current: 43
Late: 1 (more than 15 days, less than 30 days).
Principal loaned: $2,413.00
Payments received: $160.74
Value of loans: $2,323.55
Average Interest Rate: 15.86%
Daily Interest Accrual: $1.00
Lending Performance:
Net income (interest + fees) $49.20
Net defaults $0.00
Net gain/loss: $49.20
My first loan was written on 9/20/07 for $50.00. As my loan portfolio has grown, I have increased the size of my loans to $65.00. I have chosen to utilize Prosper.com "portfolio plans" to assist me in picking loans to lend. Currently, I have chosen to bias my loans to higher-rated borrowers. I have set up my maximum at $6,000 for "conservative" loans, $2,000 for "balanced" loans, $1,000 for "moderate" loans, and $340 for "aggressive loans. This way, the loans are automatically bid on eBay style, without me perusing each of the loan descriptions. However, manually going through these loans before bidding is certainly an option.
Anyhow, that's the update. I have planned on updating my Prosper.com plans and results here on this blog. I am not sure whether this lending effort will even be profitable. Especially with the economy showing weakness, I am very concerned about the risks involved. So be careful!
If you do sign up on Prosper.com with these links, you should receive $25.00 as an incentive to write your first loan and I shall also receive $25.00 as a referral fee. Full disclosure: thus far about half a dozen people have signed up on Prosper.com through my website, and I have earned a total of $25 in referral fees.
Thanks again for visiting! If you get a chance, be sure and visit my Covestor Page where my actual Trading Portfolio is reviewed and analyzed, my SociaPicks Page where my most recent stock picks are monitored, and my Podcast Page where you can listen to me do a radio show on some of the many stocks I write about here on the blog!
Have a great week trading everyone!
Bob
Posted by bobsadviceforstocks at 2:47 PM CST |
Post Comment
|
Permalink
Updated: Sunday, 10 February 2008 2:50 PM CST