Curtiss-Wright (CW) "Revisiting a Stock Pick"
Hello Friends! Thanks so much for stopping by and visiting my blog, Stock Picks Bob's Advice! As always, please remember that I am an amateur investor, so please remember to consult with your professional investment advisers prior to making any investment decisions based on information on this website.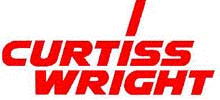 Looking through the top % gainers on the NYSE today I came across an old favorite of mine, Curtiss-Wright (CW) that closed at $43.86, up $2.83 or 6.90% on the day. I do not own any shares nor do I have any options on this stock. I say "old favorite" because I first wrote up CW on this blog 3 1/2 years ago, back on June 14, 2004, when the stock was trading at $49.46. Adjusted for a 2:1 stock split on April 24, 2006, my 'pick price' works out to $24.73. With the stock closing at $43.86, this represents a gain of $19.13 or 77.4% since posting.
Let's take another look at this stock and I will show you why
CURTISS-WRIGHT (CW) IS RATED A BUY
First of all,
What exactly does this company do?
According to the Yahoo "Profile" on Curtiss-Wright, the company

"...engages in the design, manufacture, and overhauling of products for motion control and flow control applications worldwide. It operates through three segments: Flow Control, Motion Control, and Metal Treatment."
How did they do in the latest quarter?
It was the announcement of fourth quarter 2007 results after the close Monday that drove the stock higher on Tuesday (today). Net sales climbed 32% to $497.7 million from $378.2 million in the same quarter last year. Net earnings increased 43% to $38.3 million or $.85/diluted share, up from $26.8 million or $.60/diluted share last year.

Importantly, the company beat expectations according to analysts polled by Thomson Financial for profit of $.76/share. Going forward the company provided earnings guidance below expectations for 2008--expecting profit of $2.55 to $2.65/share, while analysts according to Thomson Financial were expecting earnings of $2.72/share. However, revenue guidance provided by the company of $1.83 to $1.85 billion is somewhat ahead of analysts expectations of $1.83 billion. So the report was a combination of 'good and bad news'.
What about longer-term?
Reviewing the Morningstar.com "5-Yr Restated" financials on CW, we can see the steady progression in revenue, the steady increase in earnings, and also the steady growth in dividends while the outstanding shares remains quite stable.

Free cash flow has been postive and growing and the balance sheet appears solid.
And what about some valuation numbers?
Looking at Yahoo "Key Statistics" on CW, we can see that the market cap is $1.95 billion making it a larger sized mid-cap stock. The trailing p/e is 21.17 with a forward p/e of only 14.01 (fye 31-Dec-08), yielding a PEG of only 0.86.

Utilizing the Fidelity.com eresearch website, we can see that CW has a Price/Sales (TTM) of only 1.14, compared to the industry average of 1.37. At least according to the Return on Equity ratio, the company is not quite as profitable as its peers, with a ROE (TTM) ratio of 12.32%, compared to the industry average of 28.34%.

Finishing up with Yahoo, we find that there are 44.47 million shares outstanding with 44.36 million of them that float. Of these, 3.33 million are out short representing 16.6 days of volume (the short ratio). Well above my own '3 day rule' for short interest significance, we could very well be witnessing a short squeeze with the fairly impressive earnings report.

As noted, the company pays a dividend of $.32/share yielding 0.8%. The last stock split, also noted above, was on April 24, 2006, when the stock split 2:1.
What about the chart?
Taking a look at a 'point & figure' chart on CW from StockCharts.com, we can see that the stock has been a fairly strong performer at least since August, 2001, when the stock was trading at $10. The stock recently bounced off support at $40 to move higher once again. The chart looks very strong in light of the overall market weakness.
Summary: What do I think?
Well I like Curtiss-Wright and would have done well buying shares back in 2004. I still don't own any.

The company reported a great quarterly report. They have been doing well the past five years. The only weak spot was a little bit of weakness expressed in guidance for earnings going forward. Otherwise, this is a very pretty picture.
Thanks so much for visiting! If you have any comments or questions, please feel free to leave them on the blog or email me at bobsadviceforstocks@lycos.com.
If you get a chance, be sure and visit my Covestor Page where my actual trading account is reviewed, my SocialPicks page where my recent stock picks are reviewed, and my Podcast page where I have posted some shows on my stocks discussed over the past few years.
Bob