A Reader Writes: "I was hoping you could answer a few questions...."
Hello Friends! Thanks so much for stopping by and visiting my blog, Stock Picks Bob's Advice! As always, please remember that I am an amateur investor, so please remember to consult with your professional investment advisers prior to making any investment decisions based on information on this website.
One of my favorite tasks on this blog is to answer questions and comments from readers who have obviously given them a lot of thought. If you would like to reach me, feel free to drop me a line at bobsadviceforstocks@lycos.com. I read all of my emails but unfortunately cannot answer each one. I received a great comment from Erik C. who wrote: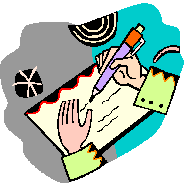 "Hello Bob,

I was hoping you could answer a few questions I've had lingering on my mind for the past couple months. But before I do that, thank you for your response regarding the state of the US dollar. You went beyond my expectations, the amount of thought you put into your response was greatly appreciated.

When I started investing, I decided to stick to the Warren Buffet school because hey, you need to start somewhere right? I've been examining my portfolio and calculating my gains if I were to adopt a style closer to your own and it would have resulted in noticeably larger gains. I believe one of the contributing factors is because some of my holdings appreciated extremely quickly and as a result made them too p/e rich for me. As a result, I am considering adopting a small portion of my portfolio to a style similar to yours as an experiment.

My understanding of your investment style is to purchase on good news and a sale on bad news leaves you sitting on your hands. Is this to invest when momentum is on your side; to be a bull when your holdings are bullish and vice versa? The market has been up a fair bit the past week, if you reach a sale on appreciation, would you purchase more to capture more gains in the temporary bullish run up when another detrimental bombshell could easily hit at anytime? Are you willing to be a bull if your portfolio is bullish even though the market has a whole is bearish?

Last year during the beginning of the subprime mess, you lamented being whipsawed over a couple trades (Sorry, I had a great deal of difficulty finding the appropriate entries or I would cite them for reference). How did lessons learned during previous unstable markets affect your current "Buy Signal" indicator? Does the risk of being whipsawed affect your style now that we are deep in an extremely volatile market?

Finally, forgive me if this is incorrect, I am not a resident of the United States and I'm not completely familiar with your tax laws. I am under the belief that capital gains on stock held for less than a year are taxed considerably higher. How do you structure your portfolio around this? When I did the math on my portfolio, if I were to adopt your strategy from when I started to present, I would be up more money post tax. How has taxes affected the decision to adopt a more active strategy versus buy and hold?

As always thanks for reading, your thoughts are always appreciated

PS before sending this, I briefly checked your past entries looking for literature on how you deal with a bear market and found an old post reiterating your trading strategy. I waffled between editing my questions with that post in mind, but ultimately felt that I was asking questions that have not been asked. My apologies in advance if they already have been answered, your blog has a lot of content and you can only sift through so much before giving up."
Erik thanks so much for writing once again! Your comments are more than generous towards my website.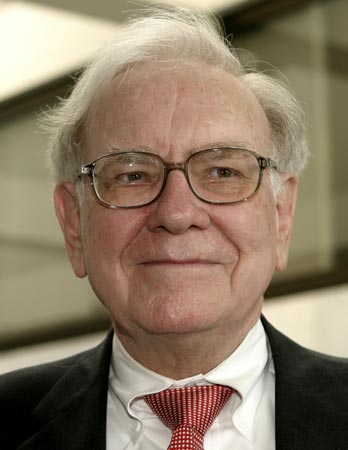 You started out talking about Warren Buffett a brilliant investor who really is in a class all by himself.
Mr. Buffett is the most well-known 'value investor' and also likely the most successful.
As this article from Investopedia explains:
"Warren Buffett descends from the Benjamin Graham school of value investing. Value investors look for securities with prices that are unjustifiably low based on their intrinsic worth. When discussing stocks, determining intrinsic value can be a bit tricky as there is no universally accepted way to obtain this figure. Most often intrinsic worth is estimated by analyzing a company's fundamentals. Like bargain hunters, value investors seek products that are beneficial and of high quality but underpriced. In other words, the value investor searches for stocks that he or she believes are undervalued by the market. Like the bargain hunter, the value investor tries to find those items that are valuable but not recognized as such by the majority of other buyers.

Warren Buffett takes this value investing approach to another level. Many value investors aren't supporters of the efficient market hypothesis, but they do trust that the market will eventually start to favor those quality stocks that were, for a time, undervalued. Buffett, however, doesn't think in these terms. He isn't concerned with the supply and demand intricacies of the stock market. In fact, he's not really concerned with the activities of the stock market at all. This is the implication this paraphrase of his famous quote : "In the short term the market is a popularity contest; in the long term it is a weighing machine."
But that isn't what I do. It isn't a bad approach, but I have chosen to pay attention to the 'activities of the stock market'. In fact, the market's activities virtually controls my own direction and decision-making.
You write about my strategy regarding buying stocks on 'good news' and selling on 'bad news'. Actually the difference between what I do and your observation is subtle. I sell stocks either on their reaching appreciation targets (I use 30, 60, 90, 120, 180, 240, 300 360, 450, 540%....etc.) at which time I currently sell 1/7th of a holding. Or I sell on a decline of 8% after an initial purchase, back to break-even if I have sold a holding once at a 30% gain, or if it should decline to 1/2 of its highest appreciation-point-sale. In those cases I sell the entire position. The last sale-point might be explained by noting if I happened to own Stock "XYZ" and had sold it four times (at 30, 60, 90 and 120% appreciation levels), then I would sell the entire position if it declined to 1/2 of the highest sale point or at a 60% appreciation level.
In addition to all of that I do reserve the right to 'bail-out' of a stock on actual bad news. Sort of like a criminal investigation or some horrible earnings report or other development. I have also retained the right to purchase stocks 'for a trade' but am trying to suppress that activity entirely as it hasn't been very successful for me.
But getting back to your comment, when I sell a stock at an appreciation point, I call that "good news" and use it to as a signal on the entire market environment. Thus, I give myself permission, if I am under my maximum number of positions, which currently I have placed at 20 (I am actually at 6 positions as I write), to add a new holding to my portfolio.
In the same way, sales on declines aren't based necessarily on any particular 'bad news', (except in the aforementioned arbitrary right that I reserve to sell on such events), but rather are declines in stock prices that trigger sales simply based on reaching price levels on the downside. I refer to these sales as "bad news" and you are correct, I 'sit on my hands' with the proceeds.
Again, your question: "Is this to invest when momentum is on your side?"....is actually on the mark.
I am trying to remove my own emotional input into the decision of 'when' to be buying stock from the equation. I am assuming that my own portfolio is somewhat of a reflection of the entire investment world. (It is certainly a stretch, but I think it works!). Thus when one of my own stocks hits a sale on good news, I am using this as a signal to add a new positions. Likewise, on the downside, I am using this as a signal not to be investing.
You ask about the short-term appreciation of the stock market, and whether if I reached a sale on appreciation I would be buying. The answer is 'Yes!'. But you will also note that my portfolio of six stocks hasn't reached any sale this week and doesn't appear to be very close.
So I am willing to be a bull when the rest of the market is bearish. I am deferring to my own stocks to dictate to me. I suspect my own holdings will act more rationally than I will as the market swings from optimistic upward moves to sharp declines.
You also asked about some whipsawing that happened in my own account and what I might have learned. Basically, the biggest problem I have had in my account is related to my impulsive trades that shouldn't have been done at all. My overall strategy is working fine. I have been performing several points ahead of the S&P since Covestor started tracking me, and would be doing even better if I had avoided the 'trades', large positions that I tried to trade on the sharp moves in the market.
The volatility in the market has firmed my resolve at following my own investment strategy.
The tax question is a good one. Indeed we have taxes to pay when short-term gains are recorded that are a higher rate than long-term gains.
As this article explains:
"Your tax will depend on a few things. If you have a short term capital gain you will be taxed at your normal tax rate. However, if you have a long term gain you will be taxed at 15%. If you are in a tax bracket of 14% or less you'll be taxed at 5%.

How do I know if I have a short term or long term gain? To determine whether you have a long or short term capital gain is quite simple. Property that you own for less than one year is defined as short term. Property that you own for more than one year is defined as long term."
So you are correct that it would be wiser, taxwise, to hold stocks for longer periods rather than selling. However, losses can be used to reduce gains....
"If you lost money on a capital asset it can be deducted on your taxes. Money that you lost on an investment is used first against profits you've made on another investment. Short term and long term capital losses can both be deducted but there are certain rules for each type of capital gain.'
And you will recall that my trading strategy involves taking losses aggressively. Hopefully, I shall have many more gains than losses both short-term and long-term. I am prepared to pay taxes to guarantee my long-term success.
Thanks for looking through the blog for some of these answers. I am more than happy to write up this response from a very well-thought-out reader! Thank you for loyally dropping by and thank you for taking the time to write!
Again, if you or any other readers have questions, please feel free to leave them on the blog or email me at bobsadviceforstocks@lycos.com. If you get a chance, be sure and visit my Covestor Page where my actual trading portfolio is monitored, my SocialPicks page where many of my stock discussions this past year are reviewed, and my Podcast Page where you can download mp3's of discussions of many of the same stocks discussed on the blog!
Yours in investing,
Bob