A Reader Writes "Sirius and XM combined...I truly disagree with your analysis on this issue."
Hello Friends! Thanks so much for stopping by and visiting my blog, Stock Picks Bob's Advice! As always, please remember that I am an amateur investor so please remember to consult with your professional investment advisers prior to making any investment decisions based on information on this website.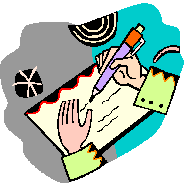 I had a nice letter this afternoon (already) from one of my loyal readers, 'Gleb from Brooklyn' who has written before and has been following along with my entries. (If you have any comments or questions, please feel free to leave them on the blog or email me at bobsadviceforstocks@lycos.com). He didn't, however, agree with my assessment on the monopolistic tendencies of the proposed and recently approved XM-Sirius merger. Gleb wrote:
"Hi Bob,


As you know, I am a big fan of your blog and the podcasts.

However, I truly disagree with your analysis on this issue. I believe that Sirius and XM combined do not form any sort of monopoly within the radio industry for several reasons. The first reason is that the services from these companies are very expensive - especially compared with the alternative of regular radio. Also, HD radio is being advertised all over the place, however I am not sure about the long term prospects of the technology. In addition, since these companies were created, there has been a very serious technological revolution in the music space. As you mentioned, Apple has become a dominant player in the music industry with Ipod/Itunes/Podcasts which lowers the number of people that rely on Satellite Radio.

Besides the argument that there would not be a monopoly, I think the merger will benefit the users of Sirius and XM alike once the technology issues are ironed out. I know several people who have complained that they do not have access to sports broadcasts for all sports due to exclusive deals. A merged company would allow listeners to enjoy Stern & Oprah and sports programming through one service. In addition, I believe that the CEO for Sirius has talked about offering a la carte service which would let listeners choose what stations they want to subscribe to giving a better bang for your buck.

A big fan,



Gleb from Brooklyn, NY"
Thank you so much for writing! And for entering into this discussion. You obviously are not alone as the Department of Justice also weighed in on this and decided it wasn't a monopoly.
Let me think about your arguments.
You write first that it isn't a monopoly because "the services from these companies are very expensive---especially compared with the alternative of regular radio."
O.K. you lost me. The issue of a monopoly isn't whether the services are expensive or not. The point is that the combined services would no longer have any competition in providing this satellite service (they each are competitors with the other) and thus there would be even less incentive for them to keep the prices down.
What about HD radio? I don't know much about HD. This might possibly make satellite obsolete. But this isn't really the point. The question is whether in the market service called "satellite radio" there is adequate competition. The reason that Congress (I believe it was them or the FCC) set up two providers was simply so that there wouldn't be a monopoly.
Satellite radio is a system all to itself. When I am listening to my XM radio (which I absolutely adore), I do not listen to Sirius or even to conventional radio as competition. I can indeed flip back to FM or AM on my radio, but the service that I purchase is a choice between XM and Sirius when I purchased my unit from Best Buy. Once they merge, there will no longer be choice in satellite services.
We could just as easily justify the elimination of all the different cable providers and simply say that Time Warner should own every cable company in the United States. Saying that there was competition for watching television by using DVD's or broadcast TV would not really deny the argument that a single cable provider EVERYWHERE was a monopoly.
Finally, the question of Apple providing music with iPods, iTunes, etc., really begs the question. This is not a question of the ability to listen to music from other sources besides satellite. The question is whether satellite radio is a distinct service and whether combining the only two providers sets up a de facto MONOPOLY. I cannot avoid that obvious conclusion.
You might ask whether the consumer is better off because there will be more options and sports for all of the satellite subscribers. You might have a point at least for now.
But if there is a monopoly created, as I assert that it is without a doubt, what would be the incentive for new programming to be offered to consumers? There wouldn't be competition from the 'other' provider.
What would be the incentive to keep prices down? The only incentive right now for this a la carte talk is the possibility that the merger is denied.
The least responsive provider of a service is one in which the audience is essentially captive, with no alternative service to be chosen. Why should they even answer the phone when you call?
Anyhow, that's my take. I appreciate very much your input and the time you took to respond. Like I said in my entry, I very much like satellite radio and am an early subscriber to XM.
It is just that I really appreciate the Free Market system that we all enjoy, and occasionally, it seems that it may well be necessary to break up or prevent mergers that are simply anti-competitive.
Our Department of Justice really seems to have failed us this time.
BTW, I do NOT own any shares of either of these companies nor do I have any options on their shares.
Bob
Posted by bobsadviceforstocks at 9:25 PM CDT |
Post Comment
|
Permalink
Updated: Tuesday, 8 April 2008 9:26 PM CDT