A Reader Writes "I have lost a lot of money in the stock market...."
Hello Friends! Thanks so much for stopping by and visiting my blog, Stock Picks Bob's Advice! As always, please remember that I am an amateur investor, so please remember to consult with your professional investment advisers prior to making any investment decisions based on information on this website.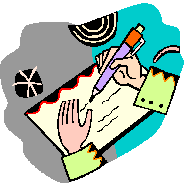 One of my favorite parts of writing a blog is to receive email from readers with questions of their own. I am not a professional adviser so I am not qualified to give individual advice on anyone's particular situation. For that I would suggest seeking the advice of a professional.
However, I am happy to share some of my own ideas with readers about investing in general. Let me see if I can answer this question from Stan who obviously has not been treated very well by the market.
Stan writes:
"Dear Bob, I have been looking at your site and today I looked to see how your stock recommendation ECL made out..

For anyone getting into this they would have had to chase this right? Are all your picks like this where it moves immediately and perhaps during after hour trading and thus one would have to chase this stock?

Stan

ps

bob, you seem like a legitimate guy.;) I have lost a lot of money in the stock market and I would like to enter the market again but to be able to follow someone as astute as you are. Do you only give what you buy for yourself and do you also let people know what you are selling? If I were to follow your picks do I just hold on to them and wait for you to say sell? do you have stop losses and if so what kind will they be. If you dont mind calling me , my number is xxx xxxxxxx. I would love to meet you on the phone."
O.K....let me try and answer this question the best I can.
My goal in writing this blog is not about writing about stocks that anyone needs to 'chase'. I do start with stocks that are moving higher that particular day. It is my belief that identifying stocks moving higher that also have strong underlying fundamentals may also represent equities that are likely to move higher in the future as well.
Time will tell if that strategy will be successful. It appears to be working for me.
Regarding your losing a lot of money in the market, that is really a terrible thing. But perhaps you are not alone as this market has been merciless in destroying the value of equity after equity. For example, General Motors (GM) is now sitting at a 54 year low. ouch.
My strategy has been and continues to be to attempt to build a portfolio of stocks that have the brightest prospects. I sell my stocks quickly on declines to avoid developing large losses. I sell my holdings partially as they appreciate to targeted levels. Generally I sell 1/7th of my holdings if they reach levels of 30%, 60%, 90%, 120%...etc. appreciation levels. Similarly, I sell my entire position if the stock should drop 8% after an initial purchase, break-even--if I have sold once at a 30% gain, or at 1/2 of the highest appreciation level of sale. In other words, I sell an entire position if the stock should dip to a 30% appreciation level after having already had a partial sale at a 60% appreciation target.
Sounds a bit complicated? It is. But it is keeping me afloat.
In addition, I try to respond to market influences by monitoring the actions of my own portfolio. That is, if my maximum holdings are 20 positions, my minimum is 1/2 of 1/2 of that or 5 positions. "Neutral" would be at 10 positions.
Starting out I would place 10 positions into equities and 50% of my account would be in cash.
If a stock got sold at a gain by appreciating I would add a position. If sold on the downside, I 'sit on my hands' and continue to add to cash. I replace positions if I sell a holding when I am at my minimum of 5 positions. Likewise, I sit on my hands if at my maximum and have a buy position by selling a portion of a holding that has appreciated.
Complicated? You bet. But I am doing it and it appears to work. I am currently at 5 positions.
I write up lots of stocks. Only a few I own. You can monitor my own activity by reading my blog. All of my entries are there going back to 2003. Read a few entries and you will start understanding my investment philosophy and my actual trades.
In addition, in the interest of transparency, I have my portfolio posted over at
Covestor
. My stock picks are otherwise monitored over at
SocialPicks
. And if you would like to hear me discuss my strategy and some of the stocks I write about, download some mp3's by going over to my
Podcast Page
.
Whenever I buy or sell, this is recorded over at Covestor and I try to write up an entry ASAP entitled "trading transparency".
I do not tell people when they should sell stocks. I do not write up when a "buy" becomes a "sell". I leave that for my readers to determine. Setting up tight sale points at the time of purchase, identifying quality companies to invest in, managing my portfolio in response to market actions, these are all things I advocate and would believe they would work for many other people as well.
Please let me know if this has helped you understand my blog and my approach. So many people have lost so much in this bear market. You are not alone in this regard. But if you can always manage to learn from your experiences, if you can avoid repeating the same mistakes over and over again, and if you can develop a strategy that works for you in the future, it will all be worthwhile.
I hope that I can add to your understanding of how an amateur can approach investing. That is and has always been my goal. I am not even sure that I shall be successful myself.
If you have any other comments or questions, please feel free to leave them on the blog or email me at bobsadviceforstocks@lycos.com.
Yours in investing,
Bob