A Reader Writes "A couple of questions...."
Hello Friends! Thanks so much for stopping by and visiting my blog, Stock Picks Bob's Advice! As always, please remember that I am an amateur investor, so please remember to consult with your professional investment advisers prior to making any investment decisions based on information on this website.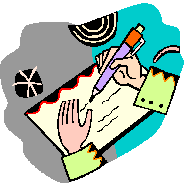 I always enjoy receiving correspondence. Even when I was a kid I liked to run to the mailbox and find out what had just come in. O.K. it isn't as bad as in the musical The Music Man and The Wells Fargo Wagon song....but just the same...I really do like to hear from all of you readers.
One of my regular readers, John H. had a comment about my last response to the investor that had been losing money....
He wrote:
"First off, thanks for the great site, information, and willingness to share your methods and stock picks. I am going through your analysis of the current email from the person that lost money, and also how you go about
analyzing stocks to invest it or at least consider.

A couple of questions: for possible candidates to consider, do you look at any other sources initially other then top gainers? Also, in setting you
apprciation sell targets, rather then a percentage above the initial purchase price taking you out 1/7th, why not go with a trailing stop on the whole position?

I have my account with TDAmeritrade, and if I understand
them correctly there is such a thing as a percentage trailing stop which would move up as the price increased; thereby allowing a person to enjoy the
rising trend.

Thanks. John H."
Thank you John for writing!
Let me try to respond to your question. Please understand that in now way am I trying to imply that my approach to investing is the best or the only way to go about picking stocks and managing your holdings. I do not even know for sure if it is profitable over the long haul. It is just my best attempt to set up some sort of system that seems to be working for me.
In my current trading portfolio, you are absolutely correct. My first step is to look at the top % gainers each day. That is it. Nothing else. I have tried a few times (mostly unsuccessfully) to make a 'trade' of a stock after it seems to have 'over-reacted' to some news or other. Or just on a 'hunch'. I do those transactions less and less and my performance has improved significantly.
Of course it is not enough that a stock is on the top % gainers list to get my 'seal of approval'. I generally try to stay with stocks $10 or higher, and then go through my routine of checking the latest quarter, the Morningstar.com '5-Yr Restated' reports, valuation figures from Yahoo, and a 'point & figure' chart from StockCharts.com. It is only after looking at all of those that I 'pick' a stock for my blog.
Insofar as those trailing stops....am I mistaken or have you asked me that before? I know someone has inquired about that possibility.
It isn't a bad idea. But it isn't something I do. What I do is what Jim Cramer has described as "taking a little schnitzel off the table."
As was explained on TheStreet.com:
"Now on the German front, Cramer will use "schnitzel" when he's referring to making a small buy or sell. So if he's buying a "schnitzel," he's doesn't want to buy too much. He'd rather wait until the stock price pulls back, a.k.a. falls, more.

If he's selling a "schnitzel," he's selling a little bit. For instance, during a lightning round a few months ago in reference to Hansen Natural (HANS - Cramer's Take - Stockpickr), he said, "there's gonna be too much profit-taking. I don't trust it here ... I want you to schnitzel out of it." So he wanted the caller to start selling small pieces of his holding."
Now I happen to love Wiener-Schnitzel.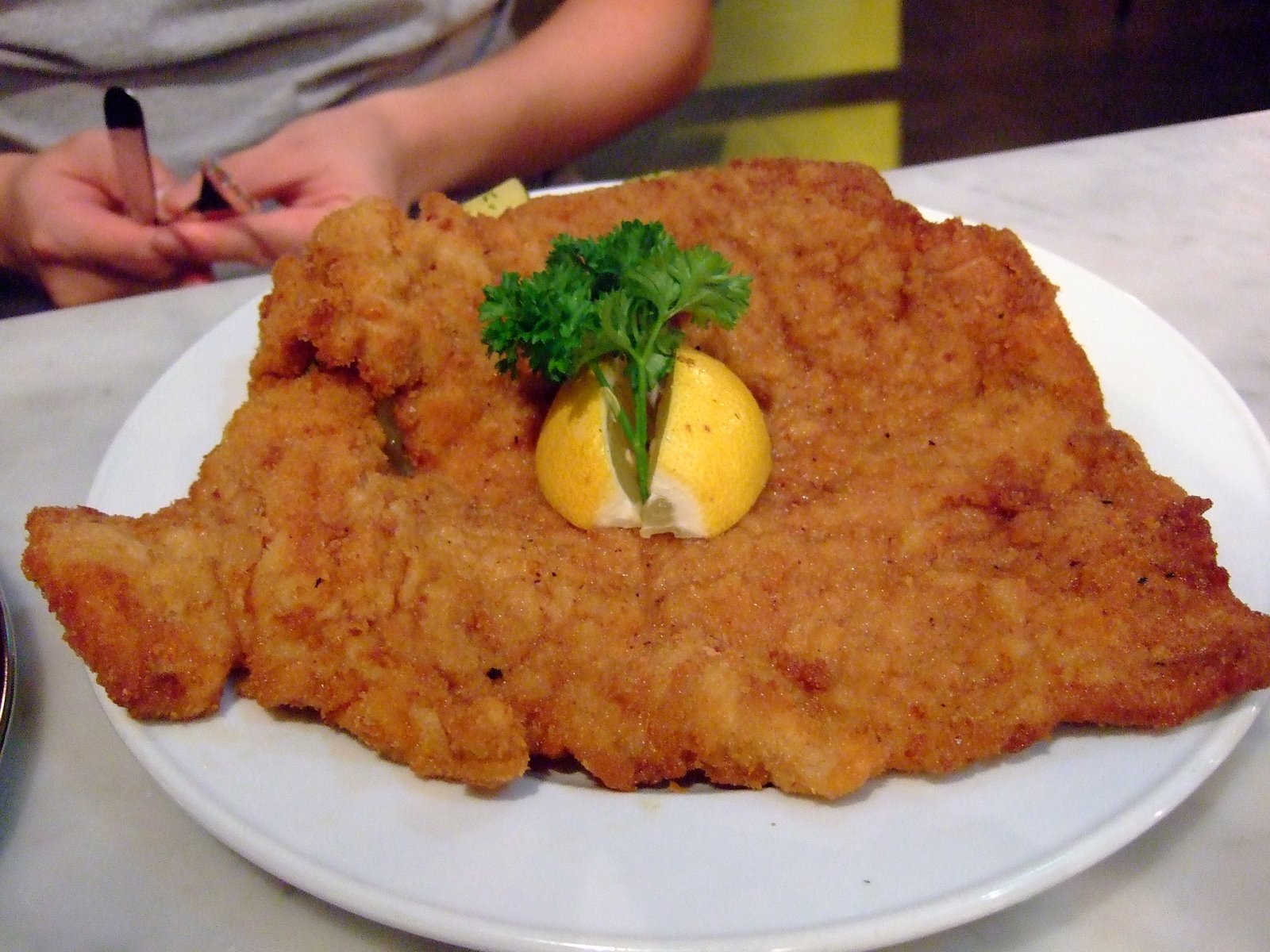 But that is an entirely different story!
But I view my approach to my stocks as even more conservative than yours. Not necessarily more profitable.
That is, by selling some of my gaining stocks as they appreciate I literally "lock-in" some of the gains. I can use these gains to balance against the losses that I take as stocks dip. I also use these sales as 'signals' for my own portfolio management system.
That doesn't mean that what I do is the best way to invest. It is just something that seems to work for me.
Same with the 'percentage trailing stop'. That isn't really a bad idea at all. But from my perspective, I want to give my top performing stocks more 'leash'. That is, instead of maintaining a standard percentage trailing stop, as you suggest, I base my trailing stop on the stock's prior performance. While a new purchase will be sold if it dips 8%, a stock that has appreciated 120% wouldn't be sold until it tipped to a 60% appreciation level....giving it almost a 50% dip before a sale. That way, I don't get 'whip-sawed' out of my 'favorites'....those stocks that have done the best for me.
Anyhow, I don't know if I answered your questions exactly as you might like, so if you have any other comments, please feel free to leave them on the blog or email me at bobsadviceforstocks@lycos.com.
Yours in investing,
Bob
Posted by bobsadviceforstocks at 1:57 AM CDT |
Post Comment
|
Permalink
Updated: Saturday, 5 July 2008 2:00 AM CDT