On Starting an Investment Club During a Bear Market: Choosing a Philosophy
Hello Friends! Thanks so much for stopping by and visiting my blog, Stock Picks Bob's Advice! As always, please remember that I am an amateur investor, so please remember to consult with your professional investment advisers prior to making any investment decisions based on information on this website.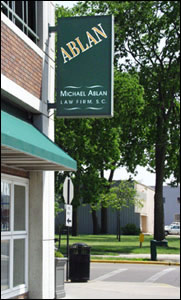 The stock market eked out a gain today, closing at 6,930.40, up 3.91 or 0.06% on the day. It was a recently seemingly rare event to have the market close higher two days in a row---even with this relatively anemic follow-up to yesterday's big move.
In the face of this six brave individuals got together this evening at Michael Ablan's law office to put together the framework of a new investment club called Grounded Investment Club--named after the coffee shop with the same name where most of us get together early each morning to talk politics, stocks, or just complain and brainstorm about whatever is ailing society and is getting to us.
Most of the group, while respected in their own fields, are rather 'newbies' to the world of investing and stock selection. Each of us put in $500 with another four members promising contributions of the same but not present for the meeting. We completed our E*Trade application and sent in our first checks to open our account. As I joked, we look brilliant as we are now sitting 100% in cash.
We will be contributing $50/month as a minimum and setting up in a share-ownership format. It helps having a lawyer as a member along with an accountant to help us keep our books and file the appropriate tax forms in a timely fashion. Yours truly became 'Vice-President' of the club and I have been designated as the education coordinator.
It would seem to be a good time to beginning an investment club! I have been a member of Investnuts Investment Club here in La Crosse for several years and have written about that experience previously. As with any investment club that has been around for many years, we have found that there really is no place to hide and while we have raised significant cash, our performance has suffered along with many other individual investors worldwide.
Before ever getting to the question of what stock to purchase, it is wise to consider the varying philosophies towards investments.
Probably the broadest categories of investing strategies could be explained by the terms Value Investing, Growth Investing, and Momentum Investing. In general, my own particular strategy is a bit of an amalgam of all of the threee schools of thought with an emphasis on momentum and growth. Those particular strategies are not very useful from my perspective in today's market.
Value Investing has been popularized most recently by Warren Buffett who has become one of the richest individuals on the globe through his own application of the principles of Benjamin Graham, the author of Security Analysis, and an advocate in the disciplined evaluation of equities to identify those companies selling below book value or certainly closer to book value than other investments. It is the belief that the market is imperfect but eventually other investors will also recognize the proper valuation of a stock and that these types of investments represent safer buying opportunities than the types of stocks that might require an investor to pay a premium over book to purchase shares.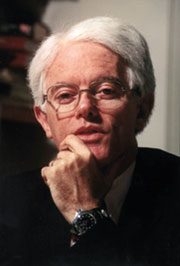 The other philosophy that an investor or investment club might consider adopting is the growth approach. This approach has been has been well utilized by the highly-regarded Peter Lynch a former manager of the phenomenally successful Fidelity Magellan Fund (FMAGX). (Recently, this growth-oriented fund has underperformed the market with a (51.75)% return for the past year earning it a single Morningstar star.)
I share in the belief that earnings growth can drive share price appreciation. However, the simplistic view that Peter Lynch was a "buy what you know" kind of investor, isn't really a fair shake for this 'guru'.
In any case, with so many companies reporting earnings declines, it is difficult if not impossible in the midst of this bear market to identify growth stocks with any sense of certitude. I do not think a stock club would be well-advised to adopt a purely growth orientation without considering the difficult economic environment.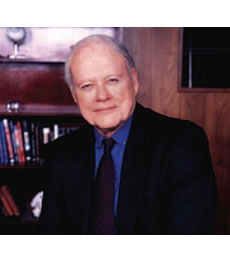 Finally, the third philosophy I believe it is important to consider is Momentum Investing. This has been best advocated by William O'Neil, the author of the now classic text "How to Make Money In Stocks" and the publisher of the Investor's Business Daily.
I have been a big advocate of O'Neil's CAN SLIM approach (with my own modifications). This philosophy depends on the persistence of earnings growth and price momentum combined to result in a winning strategy for the individual investor.
In good times I cannot think of a better approach to selecting stocks and managing a portfolio. But we are in times that are far from what could be described as "good".
Thus my recent purchases of AT&T (T) and 3M (MMM) and Sysco (SYY) are not truly momentum picks. They are value investments based on my own fears and observations about the ruthlessness of the correction we are facing. I, like other investors, have become more value-oriented, concerned about the P/E, PEG, and dividend yield as well as the financial soundness of the enterprise.
I continue to utilize Morningstar.com for the "5-Yr Restated Financials" on stocks. I do want to identify stocks with reasonable earnings reports and a record of revenue and earnings growth, stable outstanding shares, dividend growth if possible, solid free cash flow, and good balance sheets. It is more difficult to identify stocks with price momentum and upward price charts. They are simply rare if non-existent in the market today.
Thus for a club like our new Grounded club initiated today, I would have to identify value stocks that are now more widely available. Better yet, identification of growth stocks that are now demonstrating good value might be even more attractive.
Over time, this might even work for a bunch of amateurs meeting together once a month, chipping in their $50 each and playing the world of high finance together. If not, it is always good to spend time with friends!
If you have any comments or questions, please feel free to leave them on the blog or email me at bobsadviceforstocks@lycos.com.
Yours in investing,
Bob