TJX Companies (TJX)
Hello Friends! Thanks so much for stopping by and visiting my blog, Stock Picks Bob's Advice! As always, please remember that I am an amateur investor so please remember to consult with your professional investment advisers prior to making any investment decisions based on information on this website.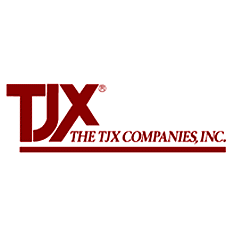 This past month I presented TJX Companies to my Stock Club and they went ahead and bought a few shares for our portfolio. I do not personally own any shares of TJX Cos. (TJX) but do think it deserves a spot in this blog. TJX closed today (7/28/09) at $36.25, up $.35 or .97% on the day.
Most of us know TJX through the 'flagship' store of the chain TJ Maxx, however, TJX is more than just the Maxx chain. As noted on this Yahoo "Profile" for TJX:
"The TJX Companies, Inc. operates as an off-price retailer of apparel and home fashions in the United States and internationally. It sells off-price family apparel and home fashions through T.J. MAXX and MARSHALLS, HOMEGOODS, and A.J. WRIGHT in the United States; WINNERS and HOMESENSE in Canada; and T.K. MAXX and HOMESENSE in Europe."
In general we have an AWFUL retail environment in the US as well as elsewhere. As this article from the NYTimes points out, June, the latest recorded figures available, continued the trend of weak sales numbers for United States retail firms.
"On Thursday, the industry posted a 4.9 percent sales decline in June, in contrast to a 1.9 percent increase a year ago, according to Thomson Reuters, which said the decline capped the longest negative streak on record."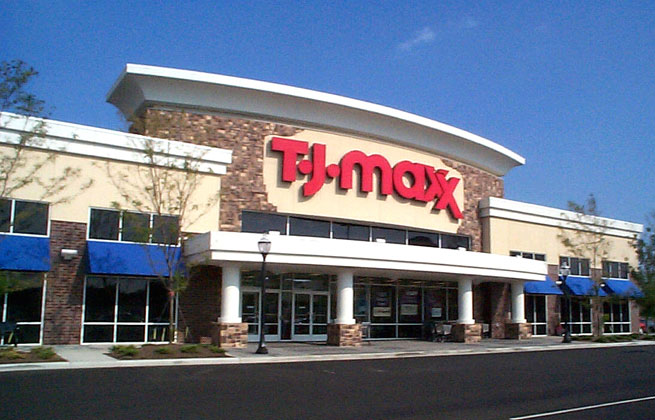 Then WHY would I be writing up a retail firm in this sort of awful environment? Well it turns out that as one might expect there are always some bright spots even in negative news. In fact, TJX has been bucking the trend and last month reported positive same store sales growth with a 4% same-store sales increase! It seems that customers are still seeking those 'name brands' normally found in more expensive chains but now being sold at TJ Maxx and elsewhere as part of 'close-outs'. Anyhow, that's my take on this apparently paradoxical retail report.
In fact, on July 9th, 2009, TJX raised guidance for the upcoming 2nd quarter report. As reported:
"TJX now anticipates second-quarter earnings from continuing operations of 56 cents to 59 cents per share. Its previous guidance was for earnings of 43 cents to 49 cents per share."
Apparently, as the story relates, analysts from Thomson Reuters had been expecting a profit of 49 cents per share. And the stock has recently been responding to this series of good news reports!
Looking at the latest quarterly report, TJX reported 1st quarter results on May 19, 2009. In the quarter, net sales climbed 1% to $4.35 billion and comparable store sales growth increased 2% over last year. (We can see that for the last couple of months, same store sales growth has been closer to 4-5% each month).
Net income from continuing operations was $209 million, and diluted earnings per share worked out to $.49/share compared to $.44/share last year. Excluding last year's "tax benefit", diluted earnings actually increased 17% over last year's results. The company beat expectations of $.45/share on $4.3 billion in sales according to analysts polled by FactSet Research.
Reviewing the Morningstar.com "5-Yr Restated" financials from Morningstar.com, we can see that sales have grown steadily from $14.8 billion in 2005 to $19 billion in 2009 and $19.05 billion in the trailing twelve months (TTM). Earnings have also steadily increased from $1.41/share in 2006 to $2.00/share in 2009 and $2.05 in the TTM. Dividends have been paid and increased yearly at least since 2005 when $.17/share was paid. This has been increased annually to $.45/share in the TTM. The company has also been reducing outstanding shares from 512 million in 2005 to 438 million in the TTM.
Free cash flow has been steady with $817 million reported in 2007, and $714 million in the TTM. In terms of the balance sheet, TJX is reported by Morningstar to have $1.012 billion in cash and $3.394 billion in other current assets, compared to $3.33 billion in current liabilities and $1.28 billion in long-term liabilities. This works out to a current ratio of approximately 1.3.
Looking at Yahoo "Key Statistics" for some valuation numbers, we can see that this is a Large Cap stock with a market capitalization of $14.99 billion. The trailing p/e is a moderate 17.61 with a reasonable PEG ratio of 1.27. There are 413.5 million shares outstanding with 410.97 million that float. Currently, as of 6/25/09 there are 10.25 million shares out short representing 1.9 trading days (the short interest ratio), less than my own 3 day rule for significance.
The forward annual dividend is $.48/share with a forward dividend yield of 1.3%. The last split according to Yahoo was in May, 2002, when the stock split 2:1.
If we review a "point & figure" chart on TJX from StockCharts.com, we can see that after hitting a low of $15.00 in February, 2003, the stock climbed the next 5 years to hit a high of $37 in August, 2008. With the retail 'melt-down' TJX melted with the rest of the stocks to a low of $18.00 where it bounced twice first in November, 2008, and then again in December, 2008, only to tun higher in February, 2008, where it has moved strongly from a $19.50 level to its current level of $36.25! The chart looks quite strong if possibly a bit over-extended in its current move.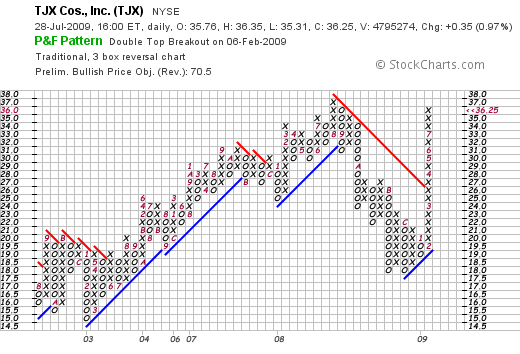 To summarize, retail is a very difficult place to be 'playing' today. However, maybe the 'cheap chic' so often attributed to Target (TGT) might actually be better-played with TJX. Here is a company that has shown positive same store comparisons the last couple of months, come in with earnings that beat expectations and has raised guidance. Just like old times!
Anyhow, this is the kind of stock that I like and would love to add to my portfolio if I get the right signal at the right time.
Thanks again for visiting and my apologies once more for being so lax about posting here! If you have any comments or questions, please feel free to leave them on the blog or email me at bobsadviceforstocks@lycos.com.
Yours in investing,
Bob