A New Covestor Model
Hello Friends! Thanks so much for stopping by and visiting my blog, Stock Picks Bob's Advice! As always, please remember that I am an amateur investor, so please remember to consult with your professional investment advisers prior to making any investment decision based on information on this website.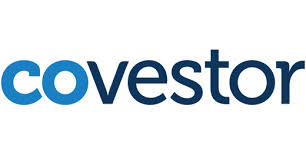 As many of the regular readers to this blog realize, I have had the opportunity to work with Covestor to establish models based on my own ideas for investing. My very first model to be available to the public was the Growth and Momentum Model which dates back to April 15, 2009, and had a great 2013 with a 37.8% appreciation. Since inception, this model has returned an average of 12.9% net of fees.
On October 6, 2010, my Healthcare Model was released on Covestor. By far this has been my best performer due to what I hope is good decisions on my part as well as simply having a portfolio in a very hot sector! In 2013, this model returned 49.8% (net of fees) beating the very strong S&P 500 Healthcare Index which returned 41.5% and the still strong S&P 500 which finished out the year with a 32.4% gain.
On December 26, 2011, Covestor launched my Sustained Momentum Model. This model was my first 'algorithmic investing' model. Although not implemented by a computer program, but rather by my own entered trade instructions, this portfolio is designed to invest in 10-12 of the top performing stocks within a larger group of approximately 50 stocks that I am monitoring. Simply put, I am investing and holding on to the top 10-12 stocks based simply on their past price momentum since I began monitoring them. This particular model includes strong stocks like Valeant Pharmaceuticals (VRX) and Johnson Controls (JCI) which have done quite well for me. In 2013, this model trailed the S&P 500 with a still strong performance of 27.6% (net of fees) behind the S&P 500 return of 32.4%.
This past week Covestor launched my fourth model, another algorithmic model, called the Large Cap Momentum Model. I sometimes have a hard time explaining and can imagine the questions regarding my Sustained Momentum Model. That is, what exactly is in the 50 stock portfolio I am monitoring, and how do I include or exclude stocks.
For this model I chose to start with the 100 stocks in the S&P 100 index itself. These are large cap stocks that are well known businesses and stocks. Placing them in a 'fantasy portfolio' I then started weighting them towards the strongest stocks in terms of price performance. Of these 100 stocks I created a real portfolio of the top 10-12 constitutents and this became the basis for the Large Cap Momentum Model.
Weighted Index Funds are big business. As this Wall Street Journal article points out, there are currently approximately $40 billion in exchange-traded-funds tracking alternative indexes. My own model is hardly an index fund holding only a fraction of the underlying S&P 100 stocks. But hopefully, it can over time outperform the underlying index.
I am well aware how difficult it is for a Mutual Fund to even beat the underlying market index. As this article points out:
"In 2012, 66.08 percent of all domestic equity mutual funds underperformed when matched against the S&P 1500. In 2011 a swollen 84.07 percent were laggards, while in 2010 "only" 57.63 did worse than the averages."
With the Large Cap Momentum Model, I am trying to keep up with and eventually exceed the underlying index using components of the same index. Wish me good luck!
Like Indiana Jones and the Last Crusade, I, like Harrison Ford in this movie, am in pursuit of the Holy Grail. That is to find the formula, the strategy, the approach that beats the underlying market. Larry Swedroe published a whole book on the futile nature of this pursuit. Count me in as a doubter. Meanwhile stay tuned.
Thanks so much for stopping by and visiting. If you have any comments or questions, please feel free to leave them right here on the website.
Yours in investing,
Bob