July 9, 2004 Johnson Controls (JCI)

Hello Friends! TGIF...no not the STOCK....or the RESTAURANT...I mean THANK GOD IT IS FRIDAY! Get a couple of days off to catch up on things I guess. I sure do appreciate all of you who take the time to stop by here and visit. So please make yourself at home....but PLEASE remember that I am an AMATEUR investor...so PLEASE consult with your professional investment advisors before taking any action based on information on this website.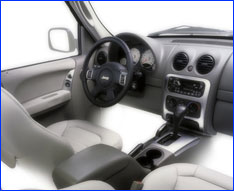 Scanning through the lists of greatest percentage gainers today, I didn't see much on the NASDAQ that really grabbed my attention. Johnson Controls (JCI) is having a fairly nice day today, trading at $53.24, up $1.97 or 3.84% on the day. I do NOT own any shares nor do I have any options or other leveraged positions in this stock. According to the
Yahoo "Profile"
, Johnson Controls (JCI) "...has two operating segments, the Automotive Group and the Controls Group. The Controls Group provides installed building control systems and technical and facility management services, including comfort, energy and security management for the non-residential buildings market....The Automotive Group designs and manufactures products for motorized vehicles."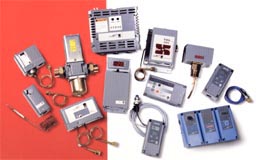 On April 15, 2004, JCI
announced 2nd quarter 2004 results
. Sales for the second quarter increased 20% to $6.6 billion from $5.5 billion last year. This involved both an increase in 23% in automotive revenues as well as an 11% rise in controls sales. Fully diluted earnings per share increased 17% to $.82/share from $.70/share last year. Not too shabby at all! In addition, they confirmed 2004 guidance for consolidated sales growth of 13-15% increase with "double-digit" increases in operating income and net income.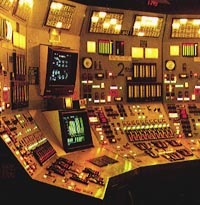 How about longer-term? If we take a look at the
"5-Yr Restated" financials
from Morningstar.com, we can see that revenue has STEADILY increased from $16.1 billion in 1999 to $25.0 billion in the trailing twelve months (TTM). Earnings per share, while not quite as consistent, have also been growing from $2.57 in 1999, to $3.89/share in the TTM. This company has ALSO been paying a dividend....and increasing it each year (!) from $.50/share in 1999 to $.81/share in the TTM.
Free cash flow, while not consistent, has been solidly positive, with $367 million in 2001, and $245 million in the TTM.
The balance sheet is at least balanced with a touch more liabilities than I might like to see. There is $226.4 million in cash and $5.78 billion in current assets compared to $6.0 billion in current liabilities, and $3.4 billion in long-term liabilities. Certainly, this company has plenty of current assets to cover the current liabilities...and with the solid free cash flow performance, the long-term liabilities do not appear to be formidable imho.
How about Valuation? If we look at
"Key Statistics"
on Yahoo, we can see that this is a large cap, $10.13 Billion company. The trailing p/e is very nice at 13.92, with a forward p/e of 11.32. The PEG is at 0.91 which is great under 1.0, and the Price/sales is also quite nice at 0.39.
JCI has 190 million shares outstanding with 185.6 million of them that float. There are currently 2.35 million shares out short as of 6/7/04, representing 1.27% of the float or 2.96 trading days...so the short interest is not that significant in my view. As noted above Johnson Controls does pay a dividend, currently at
$.90/share yielding 1.76%. Earlier this year, in January, 2004, JCI did have a 2:1 split.
How do the technicals look? If we look at a stockcharts.com Point & Figure chart:


We can see a STEADY ascent from early 2000 from $23.00 to the current level of about $50/share. The company hesitated in August, 2002, while building a new level of suppport and then broke out once again. The stock is currently seeming to be building a new support level...and may be poised to move ahead from here (?).

So WHAT do I think? Hey I like this stock. If I had some money I might even BUY some shares! But you know the same old song....what do I like about this? Well, try steady earnings and revenue growth, solid free cash flow performance, satisfactory balance sheet, excellent valuation, and a nice chart to boot. Why this company even pays a reasonable dividend....am I getting old or what? And has been GROWING its dividend each year.

Anyhow, that's a wrap. Thanks again for stopping by and please feel free to email me with any comments, questions, or words of encouragement..at bobsadviceforstocks@lycos.com . Have a great weekend everyone....and I will be working at getting out that "Weekend Review" that I like to do each weekend....looking back a year now to see how stocks selected on this blog have performed!

Happy Friday!

Bob