November 14, 2004 GameStop (GME)
Hello Friends! Thanks for stopping by my blog,
Stock Picks Bob's Advice
. Well it is Sunday evening, and I really INTENDED to post this one on Friday, but I just never got around to it. Well there is still time to talk about GameStop (GME). Needless to say one more time, I am an AMATEUR investor, so please consult with your professional investment advisors prior to making any investment decisions based on information found on this website. I cannot be responsible for YOUR investment decisions, so please do your homework, and make sure that all investments are appropriate, timely, and likely to be profitable, before making investment decisions. As always, I would be delighted to hear from any of you if you have any comments, questions, or words of encouragement. In addition, tell me what you are doing and how my blog might be helping you think about investing and I will share it with our readers! Email me at bobsadviceforstocks@lycos.com if you get inspired!

For any of you who are new to this website, I have lots of additional discussions, and you can access these "picks" by clicking on the dates along the left side of the page on
Stock Picks Bob's Advice
. If you are reading this blog posting on a third party site, well I certainly apprreciate the third parties who run my blog, but feel free to come to my own website to get a better idea of what this is about!
Phew. That was wordy.
If you are a regular around here, excuse me as I explain the steps I use to find stocks, and why I do this. First step, was to review the
lists of top % gainers on the NYSE
(as well as the
list of top % gainers on the NASDAQ
). I haven't found the
list of top % gainers on the AMEX
to be quite as helpful. A couple of years ago I noticed that it might be profitable to look at these lists to identify stocks with strong same day momentum that might have the ability to yield stock price appreciation. In other words, if it is going up strongly today, it just might have enough momentum to keep going up!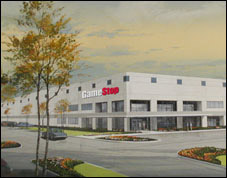 Generally, I have found it best to restrict my analysis to stocks near or higher than $10.00. Looking through the lists, I came across GameStop (GME), a stock which I do NOT own any shares. GameStop closed on 11/12/04 at $23.50, up $2.11 or 9.86% on the day. According to the
"Snapshot" on CNN.money
, GameStop's "...principal activity is to sell video games and PC entertainment software."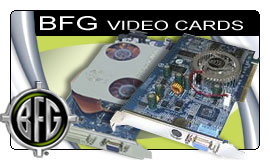 Before I "approve" of a stock as a pick, I insist that the latest quarterly report is a good report. What is good for me? I like to see increasing revenue AND increasing earnings year-over-year, and sequentially if possible.
For the latest quarterly report, I like to search through the Yahoo finance section, scrolling back to an earnings report. GME
reported 2nd quarter 2004 results
on August 17, 2004. For the quarter ended July 31, 2004, sales increased 13% to $345.6 million comparted to $305.7 million the prior year same quarter. Net earnings increased to $7.7 million compared to $6.6 million the prior year. On a diluted earnings per share basis, this was an 18% increase to $.13/diluted share compared with $.11/diluted share in the same quarter last year. This was a solid result!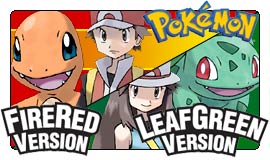 What about some more information...has this been a consistent grower? I believe that the market values consistency, and I do too. What we are hoping when we look at a consistent record, is that the future will also continue to be positive. For this information, I turn to
Morningstar.com
. On this site, I checked for the
"5-Yr Restated Financials"
.
First thing I like to review are the bar-graphs at the top of this page. Here we can see that revenue has grown steadily from $553 million in 2000, to $1.67 million in the trailing twelve months (TTM). A steady increase is important to me!
Next earnings: On a per share basis, they increased from $.87/share in 2003 to the $1.08 in the TTM. (Since there is no data on this previous to 2003, I can deduce that this was when the company came public, and indeed was a spin-off from Barnes and Noble).
Third, "Free Cash Flow". This is in the middle section on the page, and whereas I would prefer to see a steady increase in free cash flow, at least it is positive, at $45 million in the TTM, compared to $7 million in 2004, even though it is lower than the $58 million in 2002, and the $53 million in 2003. Still, as long as it is improving over the short-term, and is positive, the company may be considered to be 'creating' cash rather than 'burning' up its available cash resources.
Fourth, I check the balance sheet. I am NOT an accountant or even a business person. But I know that I would like to see MORE assets than liabilities and would prefer to see current assets and cash much more than current liabilities. In this case, GME has $159.7 million in cash, not quite enough to cover the current liabilities of $220.3 million, but they also have an additional $224.9 million of other current assets so that coverage of current liabilities is a breeze, and the $20.9 million in long-term debt is no big deal either. (In my humble opinion!)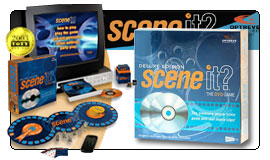 What do I do next? Now that I have looked at some basic fundamental questions, I like to look at a value perspective. For this I turn to the
"Key Statistics" from Yahoo
. Some numbers I like to review include the market cap: for GME this is $1.32 billion making it a mid-cap stock, the P/E ratio which isn't bad at 21.60, and the forward P/E is even better (fye 31-Jan-06) at 16.10.
The Price/Earnings Ratio (P/E) means different things to different investors. William O'Neill, who developed the CANSLIM technique and is the publisher of the
Investor's Business Daily
, advocates little weight to the P/E, but rather invest with the strongest technical and fundamental growth. However, imho, if all things are equal, why NOT be impressed by a low p/e stock?
A better question though is "What is low?" Many growth investor's have used the PEG ratio, called by the Motley Fools, the
"The Fool Ratio"
. This is a ratio of the P/E to the anticipated growth rate. This takes into consideration the fact that a stock that is growing very quickly really DOES deserve a higher p/e that a company whose earnings is NOT growing that fast. Stocks generally with a PEG at or near 1.0 are 'fairly' valued, less than 1.0 is even nicer! For GME, the PEG ratio is 0.95 which is excellent!
Also on this page of Yahoo, we can see the number of shares. For GME there are 56.32 million shares outstanding and 20.10 million that float. That means, imho, that there are something like 36 million shares or so that are 'tightly held' and not out on the market being traded.
Another statistic I like to review on this page are the number of shares out short. Short sellers are speculating that the stock will be declining in price, thus they borrow shares to sell and then to close the transaction, they purchase shares (they hope at a lower price), to replace the borrowed shares. Short sellers represent pessimists on the stock, they also represent individuals that MUST buy shares if the stock moves against them to limit their losses. (A rising stock price is a losing investment for short-sellers!) Thus, for GME, there are 2.74 million shares out short as of 10/8/04. This is an increase in shares out short from 2.38 million shares and represents 13.62% of the float. More importantly, the short raio is 9.036. That means it would take 9.036 days of the current average trading volume for the short sellers to buy enough shares to cover their borrowed position. For my purposes, I use (and this is just me!) 3 days as a cut-off. That is 9 days is quite a few, and is a BULLISH factor for the stock.
Finally, I take a look at the dividend (none) and the latest stock split (none).
So now, I have basically covered the issue of momentum, a fundamental analysis of the stock with a look at the earnings, free cash flow, and balance sheet, and a value oriented approach looking at the p/e, PEG ratio, and short-interest.
Finally I like to look at a bit of the technical analysis that chartists like to do. I do a very simple job of looking at a Point and
Figure Chart, made popular by
Tom Dorsey
.
I use
Stockcharts.com
to view a
point and figure chart on GameStop
: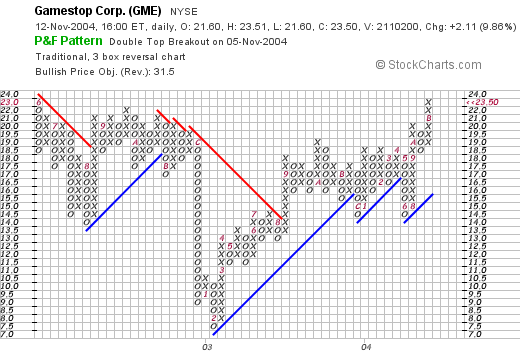 Here we can see that the stock was trading lower between June (represented by a red #6) of 2002, through August of 2003 (a red #8). At that point the stock broke through a resistance level at around $14/share and it has basically headed sideways, breaking out higher in August, 2004. That is about the extent of my chart-reading, but the stock chart looks bullish to me.

At this point I like to think back about the research I have done and summarize. The latest quarterly report looked strong with both earnings and revenue growth. Morningstar showed that the revenue has been growing the past five years, and the earnings at least since 2003. Free cash flow is positive, recently growing and the balance sheet looks nice! Valuation-wise, the P/E is just over 20 and the PEG is under 1.0. In addition, there are a lot of shares out short, and that is a bullish factor imho. Finally, the chart looks just fine!

As far as my own trading portfolio, I DID just sell some of my DELL at a gain, so I CAN add a position. If GME still appears the best choice tomorrow, I might be adding a few shares!

Thanks again for stopping by! If you have any questions, or comments, please feel free to email me at bobsadviceforstocks@lycos.com .

Have a great week everyone!

Bob