November 29, 2004 Ixia (XXIA)
Hello Friends! Thanks so much for stopping by and visiting my blog,
Stock Picks Bob's Advice
. I survived "Black Friday" without too much financial damage. As always, please remember that I am an AMATEUR investor, so I cannot be responsible for any of your trades or investment decisions. Please consult with a professional investment advisor to make sure that all investment decisions you make are timely, appropriate, and likely to be profitable for you! If you have any questions or comments, please email me at bobsadviceforstocks@lycos.com .
While looking through the
list of top % gainers on the NASDAQ
today, I cam across Ixia (XXIA), a stock that I hadn't heard of previously, and needless to stay a stock that I do not own any shares nor any options. As I am writing, this, Ixia (XXIA) is trading at $15.13, up $1.38 or 10.04% for the day in an otherwise very lackluster market.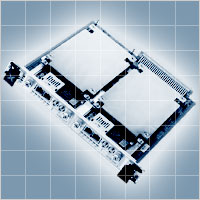 According to the
"Yahoo Profile" on XXIA
, Ixia "...is a provider of multi-port traffic generation and performance analysis systems for the high-speed data communications market, including the Internet infrastructure and local, metropolitan and wide area networks." Well, since I am NOT a computer "geek" (excuse the term please), I cannot tell you on an intuitive level exactly what they do, but their numbers deserve a second look!
On October 21, 2004, XXIA
announced 3rd quarter 2004 results
. Net revenue for the third quarter ended September 30, 2004, increased 39% year-over-year and 12% sequentially from the prior quarter to $30.1 million. Net income on a GAAP basis for the quarter came in at $4.7 million or $.07/diluted share a 96% increase over the $2.4 million or $.04/diluted share for the third quarter in 2003.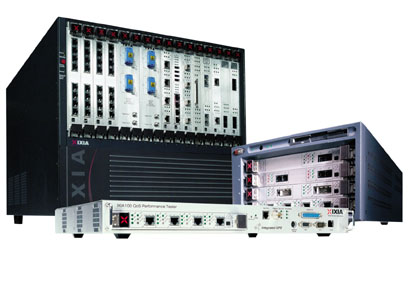 How about longer-term? For this, as you probably already know, I like to turn to Morningstar. The
Morningstar.com "5-Yr Restated" financials on XXIA
show a slightly erratic revenue picture but basically, revenue has grown from $24 million in 1999 to $96 million in the trailing twelve months (TTM). Extrapolating the current quarter would get us to $120 million in revenue on an annualized basis.
Earnings have also been erratic increasing from $.16/share in 2001 to $.17/share in the trailing twelve months. Again, annualizing the latest quarter gets us to a $.28/year rate.
Free cash flow has remained positive with $20 million in free cash flow in 2001, and $15 million in free cash flow in the TTM.
The balance sheet as presented by Morningstar.com also looks solid with $78.5 million in cash and $34.0 million in other current assets. The cash alone would cover the $19.5 million and ZERO long-term debts about four times over!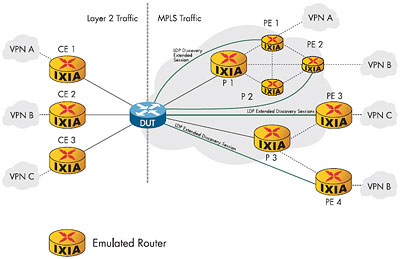 What about "valuation" questions? Looking at the
Yahoo "Key Statistics" on Ixia
, we can see that this is a mid-cap stock with a market capitalization of $931.97 million. The trailing p/e is rich at 71.27, the forward p/e is a shy better at 35.14, and the PEG shows the valuation questions with a 2.54 number. Price/sales also steep at 8.09. This stock is not a bargain. (But that might not mean it isn't still a good investment!)
The company has 61.68 million shares outstanding with only 28.00 million that float. Of these, as of 11/8/04, there were 614,000 shares out short representing only 2.19% of the float and only 1.23 trading days of volume. There isn't a lot of short sellers on this stock.
Yahoo does not show any dividend and no stock splits are reported.
How about "technicals"? For this I like to review a
Point and Figure Chart from Stockcharts.com
: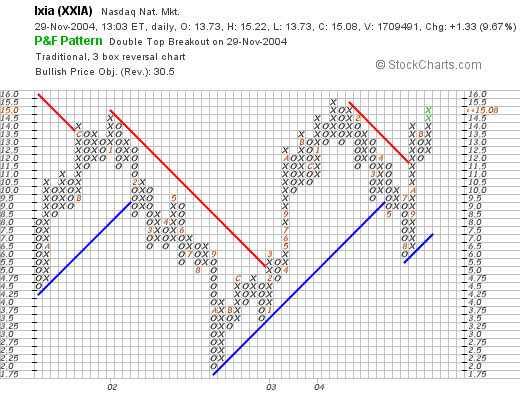 Here we can see that this stock really has been trading somewhat sideways since mid 2001, when it ran into resistance in January, 2002, at around the $15 level, declined to $2.00 in October, 2002, and again hit a resistance level at around $15.50. The stock did not pull back quite as far, finding support at around $5.00 and now has been moving higher, possible to new heights, but again is now at the $15.00 level...but earnings are strong, and I suspect we will see continued price appreciation, market conditions supporting it, in the future.

What do I think? Well it is an interesting picture. A small high-tech stock with a great recent report, bucking the current day's market with a nice move to the upside. The valuation is a bit pricey, but then again, the stock is just going profitable and is growing both revenue and earnings strongly...so I defer to you whether that is a good enough growth picture to justify the price! The free cash flow is nice, the balance sheet is pristine, and technicals look fine to me. I kind of like this stock and would be a buyer in here if my own portfolio would allow me. I am close to a sale on VMSI, but will sit on my hands until I have a sale on a gain to allow me to add a new position!

Thanks so much for stopping by. Again, if you have any questions, comments, or words of encouragement on this or any other aspect of this website, please feel free to email me at bobsadviceforstocks@lycos.com .

Bob