January 5, 2005 Build A Bear Workshop (BBW)
Hello Friends! Thanks so much for stopping by my blog,
Stock Picks Bob's Advice
. As always, please remember that I am an amateur investor, and prior to making any investment decisions based on information on this website, please consult with your professional investment advisors to make sure that such decisions are appropriate, timely, and likely to be profitable for you! If you have any questions or comments, please feel free to email me at bobsadviceforstocks@lycos.com .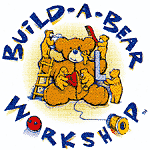 Looking through the
list of top % gainers on the NYSE
todlay, I came across Build A Bear Workshop (BBW) that closed at $34.18, up $1.28 or 3.89% on the day. I do not own any shares nor own any options on this stock.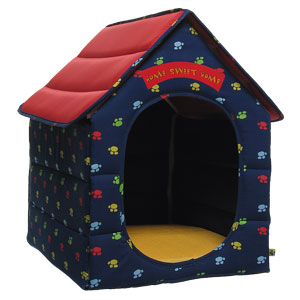 According to the
Yahoo "Profile"
on BBW, the company "...provides a make-your-own-stuffed-animal interactive retail entertainment experience. As of October 12, 2004, the Company operated 165 stores in 39 states and Canada, and had eight franchised stores internationally, all under the Build-A-Bear Workshop brand."
On November 9, 2004, BBW
reported 3rd quarter results
. For the quarter ended October 2, 2004, total revenues came in at $66.5 million, up 38.7% over the $48.0 million the prior year. Net income came in at $3.6 million, up 300% from the $0.9 million last year. Diluted earnings per share of $.19 were up over 500% from $.03/share last year.
In addition, last month, on December 6, 2004, BBW
provided 4th quarter and 2004 guidance
. They announced that they expected comparable store sales for the year to be up 16% to 18%, based on expected fourth quarter sales growth of an even STRONGER 20% to 22%. For the year, they predicted EPS in the $1.02 to $1.05 range, compared to 2003 full year diluted EPS of $.45/share. This is GREAT guidance!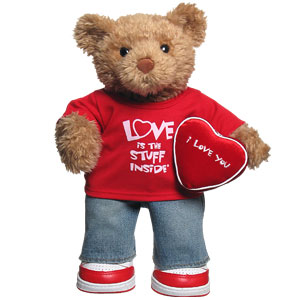 How about longer-term? Taking a look at the
Morningstar.com "5-Yr Restated" financials
, we can see that the revenue stream appears to start in 2002 at $169.1 million. This has increased steadily until the trailing twelve months of $275.4 million.
Unfortunately, Morningstar.com does not show earnings results, but we know these to be quite strong based on the latest earnings report. Free cash flow, which was -0- in 2002, improved to $7 million in 2003 and $23 million in the trailing twelve months (TTM).
The balance sheet is reasonably good with $15.7 million in cash and $41 million in other current assets balanced against $44.4 million in current liabilities and $47.6 million in long-term liabilities.
How about "valuation"? Looking at
"Key Statistics" from Yahoo
, we find that this is a mid-cap stock with a market capitalization of $668.29 million. The trailing p/e is at 42.78, with a forward p/e (fye 3-Jan-06) of 25.89. The "5-Yr expected" PEG isn't bad at 1.26 (but as recently noted, how can anyone really know about earnings 5 years out?). The price/sales of 2.34 is a bit rich.
Yahoo reports 19.55 million shares outstanding with 7.50 million of them that float. As of 12/8/04 there were 1.05 million shares out short representing 13.96% of the float or 2.908 trading days of volume. Using 3.0 days as a 'cut-off', this doesn't seem too significant.
Yahoo does not report any dividends and no stock-splits are noted.
How about "technicals"? If we take a look at a
"Point & Figure" Chart on BBW
, we can see that this is a strong if short duration graph of a stock that has recently come public.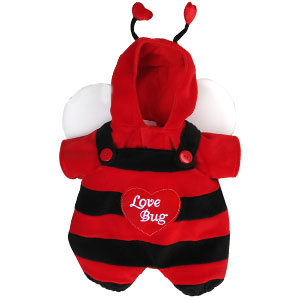 So what do I think? Well this is a bit of a "cute" stock indeed! I mean WHO couldn't like a teddy bear company? Especially with these numbers. The stock made a nice move today in a relatively weak market environment, and has a nice, if short, chart as well. The latest quarterly report was quite strong as was the company's bullish guidance. With same store sales growth in the mid teens, this is very impressive! In addition, the company has been growing its revenue and presumably its earnings (?) the last couple of years, and the balance sheet looks nice. Valuation could be better, but then again, with such a fast growing company, well that might be just fine as well. I just personally don't know how long a teddy bear making company can last. Is this a fad?

Now if I had some money to be buying I probably would add a position. I am just such a sucker for a stuffed animal LOL.

Thanks again for stopping by! I hope that all of your stocks are as loveable as this one!

Bob