"Revisiting a Stock Pick" Scientific Games (SGMS)
Hello Friends! It is the end of the week and we got a bit of a rally today. The market was getting terribly oversold after multiple down days this year, and it was time to see a few "bargain hunters" jumping in to bid up prices. I will wait and see if there is any follow-through next week; I just don't see the catalyst for a new bull run...but then again, I do not claim to be any kind of expert on predicting the market! In fact, I would like to thank you for visiting my blog,
Stock Picks Bob's Advice
. As I like to point out multiple times around here, I am an amateur investor, so please consult with your professional investment advisors prior to making any investment decisions based on information on this website.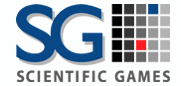 After blogging over a year-and-a-half, and making literally hundreds of stock picks, I think I owe it to myself and to my readers to revisit stocks if they are still worthy of being discussed. Recently I started the process of re-posting a stock, if it has been over a year since I originally discussed it, and if it again makes the list of top % gainers, and deserves to be noted! Scientific Games (SGMS) is such a stock!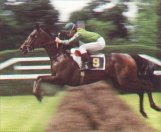 I first
posted Scientific Games (SGMS) on Stock Picks
on September 12, 2003, when it was trading at $11.55/share. To give you some perspective, SGMS closed today at $25.87, up $2.57/share or 11.03% on the day! And to think that even I did NOT ever buy any shares :(.

According to the
Yahoo "Profile" on SGMS
, SGMS "...is a provider of services, systems and products to both the instant ticket lottery industry and the pari-mutuel wagering industry based on revenues." What drove the stock higher today was a
report
that SGMS and International Game Technology (IGT) have formed a "worldwide, long-term strategic alliance to jointly provide products for the converging gaming market." Clearly, the "street" liked the idea of the alliance of these two gaming 'titans'.

If we look at the latest quarterly result for SGMS, on November 1, 2004, Scientific Games
reported 3rd quarter 2004 results
. For the quarter ended September 30, 2004, revenues increased 36% to $179.3 million from $132.1 million reported in the same quarter of 2003. On a diluted basis, net income increased 60% to $.24/share from $.15/share in 2003. These were great results!
How about longer-term? Taking a look at the
"5-Yr Restated" financials on Morningstar
, we can see that revenue has grown nicely from $211.1 million in 1999 to $719.7 million in the trailing twelve months (TTM).
Earnings dipped from $.01/share in 1999 to a loss of $(.84)/share in 2000. Since that year, earnings have improved each year to the current $.84/share in the TTM.
Free cash flow, according to Morningstar, has also improved from $55 million in 2001 to $108 millin in the trailing twelve months.
The balance sheet appears adequate, if a bit heavy on long-term debt, with $96.6 million in cash and $164.1 million in other current assets. That is plenty to cover the current liabilities of $129.5 million and to make a bit of a dent in the long-term debt of $566.3 million.

What about "valuation"? To assess this, I like to review the
"Key Statistics" from Yahoo
. Here we can see that SGMS is still defined (under $3 billion) as a mid cap stock with a market capitalization of $2.28 Billion. The trailing p/e is moderate at 30.87 with a forward p/e (fye 31-Dec-05) of 23.31. The "5-Yr" PEG is nice at 1.16, and the Price/Sales ratio isn't bad at 2.85 (but not exactly cheap.)
Yahoo reports 88.08 million shares outstanding with 61.80 million of them that float. Of these there are 3.31 million shares out short as of 12/8/04, representing 5.36% of the float, or 3.456 trading days of volume.
Yahoo does not report any cash dividends. The stock last split 2:1 in October, 1993.
What about "technicals"? If we take a look at a
Point & Figure chart from stockcharts.com
, we can see an extremely strong stock that has not faltered in any significant fashion since late 2000. In August, 2004, the stock broke through a support level down to $16/share, but has been climbing steadily since. This chart looks nice to me!

So what do I think? Well, I wish I HAD bought some shares back in 2003. Quite frankly, the stock almost looks stronger than ASKJ which I DID buy some shares...hmmm. Anyhow, the move today is nice, the latest quarter was impressive, the alliance with IGT is convincing, the free cash flow is great, the balance sheet is solid, and the chart looks super. What else can I say. Now if I hadn't bought that ASKJ so quickly....lol. You all have a great weekend!

Thanks again for stopping by! If you have any questions, comments, or words of encouragement, please feel free to email me at bobsadviceforstocks@lycos.com .

Bob