A Reader Writes "I was wondering, if you were in a situation like this...."
Hello Friends! Thanks so much for stopping by and visiting my blog, Stock Picks Bob's Advice! As always, please remember that I am an amateur investor, so please remember to consult with your professional investment advisers prior to making any investment decisions based on information on this website.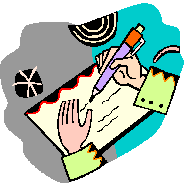 I had another nice letter from Eric N. who apparently also has dabbled in The Eastern Company (EML), but this time in reality, and not a virtual or simulated portfolio, and is also incurring some losses on this investment. Eric writes:
"Hi Bob,


EML hit -8.42% for me. I missed the sale on this at the -8% mark before the end of the trading day.

I was wondering, if you were in a situation like this and you missed the -8% sale point and the stock opened above the -8% level, would you sell at the open of the next day or hold on to it until it hit the -8% level again?

I know you are very disciplined and you have a series of rules that you follow, but would this be a situation for a judgment call depending on the relative strength of the company based on the research?

This makes me think of MTOX. It fell to below -8% and you sold it off. When you sold it you said something like, 'I don't understand why it fell 8%, the company is doing so well.' It is now at +41.47% since you posted the company (+49.47 since you sold the stock).

And finally, what made you decide to use an 8% (opposed to 7% or 6%) drop in price to be the signal for you to sell all and not look back?

Thanks for your thoughts.

Eric

P.S. I enjoyed reading your blog when you talked about some of the things that you were up to in your personal life."
First of all, thank you so much for writing. As you can see there is nothing magical about any of the stocks that I write up. Overall, I think they will do great long-term, but then again, each one is likely to respond to multiple influences, especially the overall market tone which has been recently anything but encouraging.
What should you do if you miss a sale point? That certainly is up to you and as your MTOX example demonstrates, you may well come to a different conclusion than I do, and you may end up making a better decision as well. Since personally I do all of this manually, as it sounds you do as well, I have also missed sale points both on the upside and the downside. If the stock recovers before I get a chance to sell or find out about the drop, then I do not sell the stock at all. However, if the stock is still in a sell-range, then I do what I am supposed to do, which is to sell the stock either on the upside or the downside depending on what the price change is.
You asked about the 8% loss level. That particular level is adopted from the CANSLIM technique that I have commented on elsewhere popularized by William O'Neil of the Investor's Business Daily.
As the IBD website states:
"The first rule is sell any stock that falls 8% below your purchase price. Why 8%? Because research shows stocks showing all the right fundamental and technical factors in place and bought at precisely the proper buy point (which is explained fully in the "Using Stock Charts To Round Out Stock Selection" lesson of the stock buying course) rarely will retreat 8%. If they do, there's something wrong with them."
Thus this rule isn't something I created. I have borrowed this one from one of the brightest minds in the investing world. I accepted that I needed to place a limit to my losses somewhere, and the 8% loss seemed reasonable to me.
You may choose to have a 10% or a 12% loss limit. It doesn't matter. Whatever you do, stick to your rules that you establish. If you are a value investor and don't want any rules about stock price declines, then don't have rules. But decide ahead of time what your own particular trading parameters are. Write them down if you need to. You can even start a blog :). But whatever it is, stick to it.
Let me know how everything works out. The market is at best choppy and my own investments are getting tossed and turned. In fact, my MLAB stock was at a (7.99)% loss, and I was waiting for a .01% decline to unload my position today only to have the stock rally from that level to close above the sale point. So it is always hard to predict stock price movements from day to day.
Thanks for your kind comments on my personal commentary. I enjoy sharing with all of my readers some personal experiences and things going on in my life. I suspect most of my readers are more interested in the stocks but then again, it helps knowing people are just people no matter how or what they blog. :).
Bob
Posted by bobsadviceforstocks at 8:52 PM CDT |
Post Comment
|
Permalink
Updated: Tuesday, 12 June 2007 8:53 PM CDT