"Revisiting a Stock Pick" Trimble Navigation (TRMB)
Hello Friends! Thanks so much for stopping by and visiting my blog,
Stock Picks Bob's Advice
. As always, please remember that I am an amateur investor, so please remember to consult with your professional investment advisors prior to making any investment decisions based on information on this website.
Please excuse me for not posting for a few days. I can assure you that it was harder on me than for you :). Went down to New Orleans for a few days to help with my in-laws as they were struggling to deal with their flood-damaged home. The scope of the devastation must be seen to be believed. All of my prayers are still with those who have suffered so much in that wonderful City!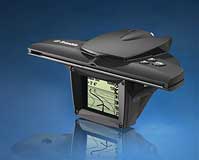 I was looking through the
list of top % gainers on the NASDAQ today
, and saw that an old favorite of mine, Trimble Navigation (TRMB) had made the list. TRMB closed at $41.76, up $6.74 or 19.25% on the day. I do not own any shares of this stock nor do I own any options.
I first
posted Trimble Navigation (TRMB) on Stock Picks Bob's Advice
on April 28, 2004, when it was trading at $25.98. With today's close at $41.76, that gives me a gain of $15.78 on the stock pick or 60.7% since posting. It is interesting that the factor that led to its price rise two years ago was the same as the factor that caused the stock to climb today: excellent earnings reported.
Let's take a look at this stock that continues to do well in the market.
First of all, what does the company
do
? Looking at the
Yahoo "Profile" on Trimble
, we find that the company
"...provides advanced positioning products, services, and solutions to commercial and government users in various markets, including surveying, construction, agriculture, urban and resource management, military, transportation, and telecommunications. The company's positioning portfolio includes global positioning system (GPS), laser, optical, and inertial technologies. Its products include earthmoving equipment guidance systems, surveying instruments, fleet management systems, components for in vehicle navigation and telematics systems, farm equipment guidance systems, field data collection handhelds, and timing modules used in the synchronization of wireless networks."
What drove the stock higher, as I discussed above, was the release of
4th quarter and fiscal 2005 earnings results
yesterday after the close of trading. For the quarter ended December 30, 2005, revenue came in at $186.8 million up 15% from revenue of $162.7 million in the same quarter last year. Net income worked out to $23.4 million, or $.41/share, up 43% compared with net income of $16.4 million or $.29/share last year.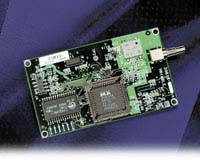 How about longer-term? Taking a look at the
Morningstar.com "5-Yr Restated" financials
, we can see the beautiful progression of earnings from $369.8 million in 2000 to $668.8 million in 2004 and $750.8 million in the trailing twelve months (TTM).
Earnings, as is often the case, have not been quite as steady with a dip from $.37/share in 2000 to a loss of $(.62)/share in 2001. However, since that time earnings have steadily increased to $1.23 in 2004 and $1.37 in the TTM.
Free cash flow the past few years has been strongly positive and growing. $25 million was reported in 2002, increasing to $60 million in 2004 and $72 million in the TTM.
The balance sheet looks solid with $87.3 million in cash and $273.7 million in other current assets. This is plenty to cover both the $128 million in current liabilities and the $27.8 million in long-term liabilities combined more than two times over.
And valuation? Looking at
Yahoo "Key Statistics" on TRMB
, we find that the company is a mid cap stock with a market capitalization of $2.25 Billion. The trailing p/e isn't too bad at 30.42 and the forward (fye 31-Dec-06) p/e is even better at 25.31. With the steady growth predicted, the PEG comes in at a reasonable 1.35.
Using the
Fidelity.com eResearch website
, we find that TRMB is also reasonably priced in terms of the Price/Sales ratio relative to other stocks in the "Scientific/Technical Instruments" Industrial Group. Leading this group for the Price/Sales ratio is Garmin (GRMN) with a Price/Sales ratio of 7.5. This is followed by Flir (FLIR) at 3.8, Agilent (A) at 3.3, Trimble (TRMB) at 2.7, Fisher Scientific (FSH) at 1.6, and Beckman Coulter (BEC) at 1.5.
Returning to Yahoo for some more numbers, we find that there are 53.79 million shares outstanding with 1.39 million of them out short as of 12/12/05, representing 2.60% of the float or 4.6 trading days of volume. Personally, I have chosen to use 3 days of volume out short as significant, and today's sharp rise might just represent a bit of a panic or squeeze among those betting the stock should be declining.
No cash dividends are paid, and the last stock split was a 3:2 split on 3/5/04, just a few weeks before I posted this particular stock on Stock Picks Bob's Advice.
And how does the chart look? Taking a look at the
"Point & Figure" chart on Trimble from Stockcharts.com
: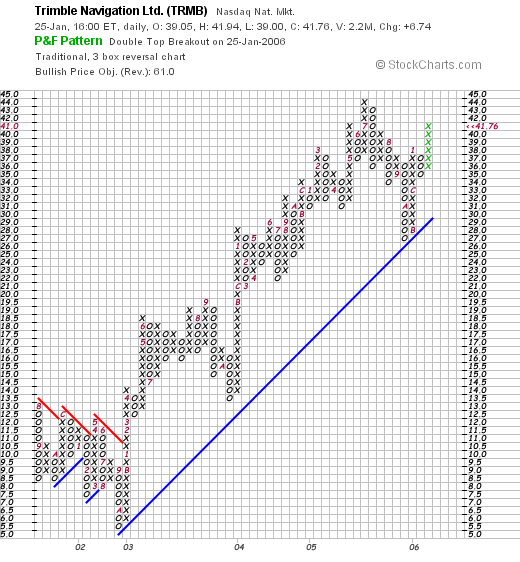 We can see that the stock was trading a little weakly between August, 2001, and October, 2002, when the stock bottomed at $5.00/share. Since then, the company has had a beautiful chart with a steady climb to the current $41.79 level, without looking "over-extended" in stock price to my amateur eyes.

So what do I think? First of all, it is nice to be back blogging after a hiatus of a few days. Now, insofar as this stock is concerned, the stock meets my criteria with a nice price rise today, a great quarterly report just released with growth in both revenue and earnings, and a very nice Morningstar.com financial statement with steady revenue growth the past five years, steady earnings growth the last several years, positive and growing free cash flow, and a gorgeous chart. Valuation is a little rich, but in light of the stock's performance, buying this stock at a discount now is just out of the question!

If you have any comments or questions, please feel free to email me at bobsadviceforstocks@lycos.com or leave them right here on the blog!

Bob