Micronetics (NOIZ) "Revisiting a Stock Pick"
Click ***HERE*** for my PODCAST ON MICRONETICS
Hello Friends! Thanks so much for stopping by and visiting my blog,
Stock Picks Bob's Advice
. As always, please remember that I am an amateur investor, so please remember to consult with your professional investment advisors prior to making any investment decisions based on information on this website!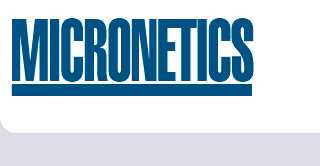 The market is taking a bit of a pause today, but that doesn't mean we can't look for our kind of stocks on the top % gainers list! In fact, looking through the
list of top % gainers on the NASDAQ
, I came across Micronetics (NOIZ) which is an old favorite of mine, in fact a stock that I briefly owned in this trading account, but in which I was stopped out with a loss.
I first
discussed NOIZ on Stock Picks Bob's Advice
on June 2, 2004, when the stock was trading at $9.33. As I write, NOIZ is trading at $16.22, up $1.72 or 11.84% on the day. Thus, the stock is trading $6.89 higher than my "pick price" or ahead by 73.8%. I do not currently own any shares of Micronetics nor do I have any options on this stock.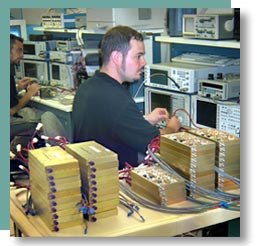 And what exactly does this company do?
According to the
Yahoo "Profile" on Micronetics
, the company
"...engages in the design, development, manufacture, and marketing of wireless components and test equipment used in cellular, microwave, satellite, radar, and communication systems worldwide. The company's products are categorized into four groups: Receiver Components, Noise Products, Test Solutions, and VCO Products."
Last week, on February 10, 2005, the company
announced 3rd quarter 2006 results
. These results include the results from the acquisition of Stealth Microwave, which occurred in 2005. Excluding sales from Stealth, net sales grew by 35%. However, including this acquisition, sales grew to $7.4 million for the quarter ended March 31, 2006, a 108% increase over sales of $3.6 million in the previous year same quarter. Net earnings for the quarter grew 360% to $662,773 or $.14/diluted share, up from $143,971 or $.03/diluted share in the same quarter in the 2005 fiscal year.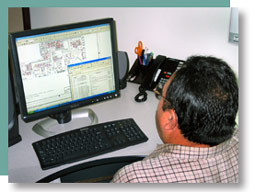 And how about results 'longer-term'? Reviewing the
Morningstar.com "5-Yr Restated" financials
, we can see a fairly steady record of revenue growth (except for a small dip between 2001 and 2002), from $7.9 million in 2001 to $14.1 million in 2005 and $18.2 million in the trailing twelve months (TTM).
Earnings have been a bit more uneven dipping from $.21 to $.10/share between 2001 and 2002, and then dipping from $.34/share in 2004 to $.29/share in 2005. Earnings came in at $.35/share in the TTM, and I suspect that this figure might need updating due to the very latest report in which the company reported $.14/share, up from $.03/share the prior year.
Free cash flow has been positive or nil, with $0 in 2003, and $0 in 2005, but $1 million in free cash flow in the TTM.
The balance sheet is solid with $2.9 million in cash and $11.0 million in other current assets, balanced against $4.2 million in current liabilites. This yields a "current ratio" of almost 3:1. The company also has $7.5 million in long-term liabilities on the books as well.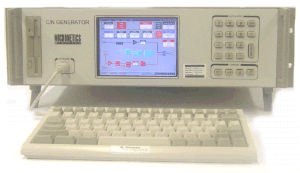 And how about some 'numbers' on this stock?
Looking at
Yahoo "Key Statistics" on Micronetics
, we can see that first of all, this is really a very small company with a market capitalization of only $72.02 million. This, in my view, is a "micro-cap" stock, which I define as being under $100 million in market capitalization. The trailing p/e is 35.46. We don't have a forward p/e (probably no analysts have estimates) and thus there isn't any PEG to review.
Referring to the
Fidelity.com eResearch website
, the company is in the "Diversified Electronics" industrial group, and is moderately priced within this group of companies. At the top of the group in terms of richness in valuation is International Game Technology (IGT) with a Price/Sales ratio of 5.7, this is followed by JDS Uniphase (JDSU) at 5.4, Micronetics (NOIZ) at 3.1, Amphenol (APH) at 2.5, WMS Industries (WMS) at 2.4, and Molex (MOLX) at 2.3.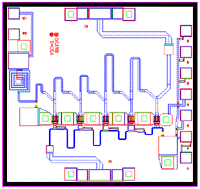 Other statistics from Yahoo reveal that the company has only 4.47 million shares outstanding with 3.27 million of them that float. Currently there are only 50,540 shares out short representing 1.8 trading days of volume or 1.50% of the float. This doesn't look like a significant level of short sales to me.
No cash dividend, and no stock dividend are reported by Yahoo.
What about a chart?
Reviewing a
"Point & Figure" chart on NOIZ from StockCharts.com
, we can see that the stock actually declined between January, 2001, when the stock was trading as high as $7.00, to a low of $2.25 in July, 2002. The stock then broke through resistance later that month at $3.00 and has actually traded higher since then staying above its 'support lines' as illustrated by the blue lines on the point and figure chart. The stock currently is trading at the $16.00 level and the graph looks strong to me!

So what do I think? Well, I wish I hadn't sold the stock previously, that's what! But rules are rules. The stock still looks nice although much of the growth in revenue and earnings comes from the Stealth Microwave acquisition in 2005, this is an acquisition that was additive to earnings as things actually have improved earnings-wise since the acquisition. Thus the solid earnings report! The P/E is a bit rich but with the rapid growth in earnings, that too doesn't look bad. The Price/Sales ratio is moderate in the middle of its industrial group, the steady revenue growth is attractive and the nice balance sheet is good as well. At this point, the company is not burning up its free cash so to speak, however, the company is not generating much either. Finally the chart looks nice.

On a downside, the company is extremely small, and may be subject to increased volatility because of this. On the positive side of small, the potential of stock appreciation may also be greater if a large number of people try to 'get through the door' at the same time. Works both ways I guess.

Anyhow, that's my take on the stock! If you have any comments or questions, please feel free to leave them on the blog or email me at bobsadviceforstocks@lycos.com.

Bob







Posted by bobsadviceforstocks at 3:03 PM CST |
Post Comment
|
Permalink
Updated: Monday, 20 February 2006 8:29 PM CST