Wolverine World Wide (WWW) "Revisiting a Stock Pick"
Hello Friends! Thanks so much for stopping by and visiting my blog,
Stock Picks Bob's Advice
. As always, please remember that I am an amateur investor, so please remember to consult with your professional investment advisors prior to making any investment decisions based on information on this website.

Earlier today I sold a portion of my Starbucks (SBUX) as it hit a targeted appreciation level with a 240% gain. This generated a signal to me in my peculiar trading strategy, and entitled me to add a new position as long as I was under my 25 position maximum. Being at 20 positions, that 'nickel' started burning a hole in my pocket right away :). Looking at the
list of top % gainers on the NYSE
, I recognized an old favorite of mine, Wolverine World Wide, which was occupying the top % gainer position, and closed at $23.91, up $3.18 or 15.34% on the day. I went ahead and purchased 240 shares at $23.50 for my 21st position in my trading portfolio.
With so many stock to choose from, I try to vary my selections to those stocks making moves higher the same day I make a sale on a gain.
I could call this my "alphabet soup technique". I sort of let the market bubble the best names to the top and then I pick through the parcels of letters to see which I wish to take a bite of.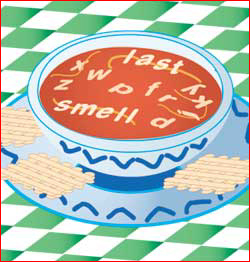 Anyhow, three 'W's' bubbled to the top of the market today and I liked the taste of this one, although some may say it tasted as tough as shoe-leather!

Wolverine World Wide (WWW) is a stock that I posted on Stock Picks Bob's Advice on October 6, 2004 when it was trading at $28.90. As I noted in the prior note, the stock had a 3:2 split in February, 2005, giving me an effective stock pick price of $19.27.

Let's take a brief look at this stock and I will show you why I went ahead and bought some shares.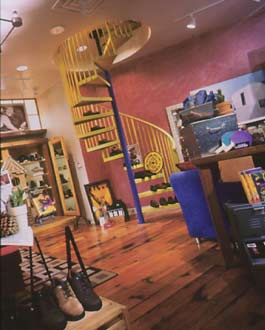 1. What does this company do?

According to the Yahoo "Profile" on Wolverine World Wide, the company
"...engages in the design, manufacture, and marketing of a line of casual shoes, rugged outdoor and work footwear, and constructed slippers and moccasins primarily in the United States. It offers work, outdoor, uniform, and lifestyle boots and shoes; performance and lifestyle footwear; and comfortable casual, dress footwear, and slippers through its Wolverine Footwear Group, Outdoor Group, Heritage Brands Group, and Hush Puppies Company."
2. What about the latest quarter?
This morning, before the open of trading, WWW
announced 1st quarter 2006 results
. For the quarter ended March 25, 2006, revenue came in at $262.8 million, up 7.2% over the same quarter last year when the company had revenue of $245.2 million. Earnings for the quarter grew 25.9% to $.34/share up from $.27/share the prior year. As
reported
, this result was $.04 ahead of consensus estimates and the company went ahead and guided to the high end of estimates. Thus this was a "trifecta plus" in my convoluted thinking, that is, the company reported positive earnings growth, positive revenue growth, beat estimates, and raised guidance. What else could an investor possibly want in an earnings announcement?
3. How about longer-term?
Let's review the
"5-Yr Restated" financials on WWW from Morningstar.com
. First of all revenue growth. The company has an outstanding record of steady growth with $701 million in revenue in 2000, climbing steadily to $992 million in 2004 and $1.05 billion in the trailing twelve months (TTM).
Earnings have also been steadily growing with $.17/share reported in 2000 growing to $1.09/share in 2004 and $1.25/share in the TTM. The company also pays a small and growing dividend with $.09/share reported in 2000 growing to $.17/share in 2004 and $.22/share in the TTM. Now here is another nice detail: the company has been overall reducing the number of shares outstanding. There were 62 million shares reported in 2000; this dropped to 57 million shares in 2004 before rebounding to 59 million in the TTM. Overall, this reduction of shares is another strong selling point for this stock.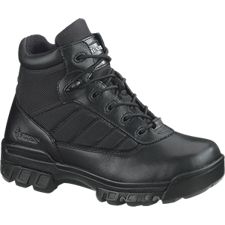 Free cash flow has been positive and overall improving with $74 million in 2002, growing to $88 million in 2004 before pulling back to $80 million in the TTM.
The balance sheet looks strong to me with $47.8 million in cash and $416.9 million in other current assets. When we combine the current assets, and compare this to the $135.4 million in current liabilities, we reach a ratio of 3.4. Ratios of 1.5 or higher are generally considered healthy. This one looks solid. The current assets easily can pay off both the current liabilities of $135.4 million and the $71 million in long-term liabilities combined.
4. How about some valuation numbers?
Looking at
"Key Statistics" from Yahoo on WWW
, we can see that this company is a mid-cap stock with a market capitalization of $1.30 billion. The trailing p/e is a reasonable 18.84 with a forward p/e (fye 31-Dec-07) even nicer at 15.83. The PEG (5 yr expected) is quite nice at 1.13.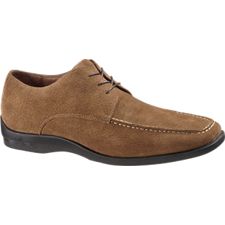 According to the
Fidelity.com eresearch website
, Wolverine World Wide (WWW) is in the "Textile-Apparel Footwear/Accessories" industrial group. Topping this group in terms of Price/Sales ratios is an old favorite of mine, Coach (COH) with a ratio of 7.1. This is followed by Nike (NKE) at 1.5, and Timberland (TBL) at 1.5. Wolverine is next to the last with a ratio of 1.1, and Rocky Shoes & Boots (RCKY) is the cheapest stock by this perspective with a Price/Sales ratio of 0.5.
Finishing up with Yahoo, we can see that the company has 54.56 million shares outstanding with 54.78 million of them that float. Currently as of 3/10/06, there are 1.67 million shares out short representing 3.20% of the float or 3.3 trading days of volume (the short ratio). This doesn't look too significant to me in terms of any potential 'squeeze'.
The company, as I noted earlier, pays a dividend of $.27 yielding 1.30%. The last stock split, as also noted earlier, was a 3:2 split on 2/2/05.
5. What about the chart?
Looking at a
"Point & Figure" chart on WWW from StockCharts.com
, we can see that the stock actually was trading sideways between January, 2001, and February, 2004, when it traded in a range between $8 and $12.50. However, i n February, 2004, the stock started steadily moving higher, breaking through past resistance levels and moving to the current $24 range. The stock chart looks strong to me if a tad over-extended.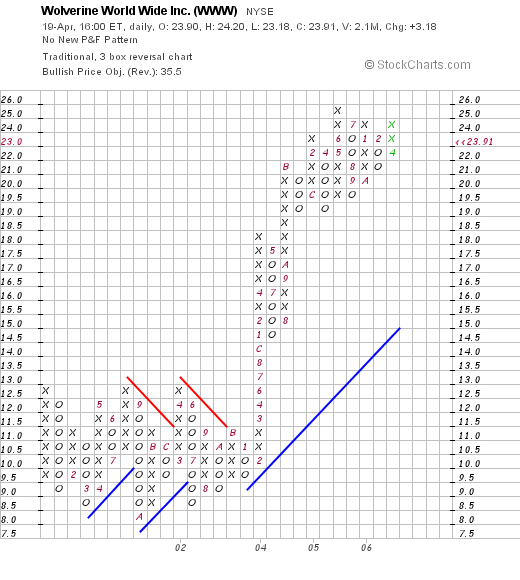 6. To summarize:

So how about a 'shoe stock'? In my system, what the company makes is not as important as the underlying financial performance. Thus, when the stock made a move higher today, with the solid earnings report, nice Morningstar.com report, reasonable valuation, and good chart, this was the kind of stock I felt I needed to be buying and did. Was it a good move to swap out of Starbucks, that great growth stock into a shoe stock? Time will tell. I will tell you that my last sale of Starbucks found me buying shares of Dynamic Materials (BOOM).

Anyhow, I wanted to get this explanation on the blog before I crashed tonight. I was up way too late last night and up early this morning for a walk. Time to get some more sleep :).

Thanks again for visiting! If you have any questions or comments, please feel free to leave them on the blog or email me at bobsadviceforstocks@lycos.com. Please be sure to visit my Stock Picks Bob's Advice Podcast Site where I share with you my same thoughts on many of the stocks I am blogging about!

Have a great night and a wonderful day tomorrow!

Bob