A Reader Writes "...your advice on a company called Lamson & Sessions."
Hello Friends! Thanks so much for stopping by and visiting my blog,
Stock Picks Bob's Advice
. As always please remember that I am an amateur investor, so please remember to consult with your professional investment advisors prior to making any investment decisions based on information on this website.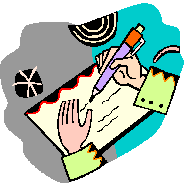 I had a nice email earlier today. It reminded me how disorganized my blog really is. How difficult it can be to search throught it. My son Ben is probably right! He says I should get it fixed up. That maybe it has some real potential.
I am currently working on developing a new "Stock Picks" format. If all goes well, I shall have more for you on this in the near future!
Meanwhile, remember to use Google and search through the blog by entering in the words "Stock Picks Bob's XXXX" where xxxx represents the symbol for the name of the stock you are investigating. Usually, but not always, I will be near the top of the search engine...
Anyhow, Jeff was kind enough to drop me a line:
"Bob,
I would like your advice on a company called Lamson Sessions (Symbol LMS). The company is a maker of electrical products used in construction and the telecom industry.
The company just raised guidance and is set to report a blockbuster quarter on Friday, April
28th. It seems to have the qualities that you look for when you are selecting stocks.
Please advise as I appreciate your insight.
Sincererly,
Jeff in Indiana"
Well Jeff, thank you again for writing! In fact, LMS is a favorite of mine! I
wrote up Lamson & Sessions on Stock Picks Bob's Advice
on November 28, 2005, when the stock was trading at $23.70. Not only that (!), but I even did a
podcast on Lamson & Sessions
the same day! It has been my policy
not
to repeat my "revisits" for at least a year. But with LMS, let me make a bit of an exception and take another brief look at the stock! I do not own any of this stock nor do I have any options.

First of all, LMS closed today at $25.90, up $1.10 or 4.44% on the day. Thus the stock has actually appreciated $2.20 or 9.3% since my original post.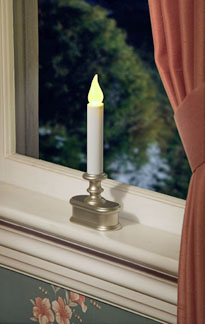 1. What does this company do?
According to the
Yahoo "Profile" on Lamson & Sessions
, the company
"...engages in the manufacture and distribution of thermoplastic electrical, consumer, telecommunications, and engineered sewer products primarily in the United States, Canada, and Caribbean. It operates in three segments Carlon, Lamson Home Products, and PVC Pipe."
2. How did the company do in the latest quarter?
On February 16, 2006, the company reported
reported 4th quarter 2005 results
. Net sales for the quarter ended December 31, 2005, increased 48% to $143.3 million from $97.1 million in the same quarter the prior year. Net income came in at $14.6 million or $.93/share in the quarter representing a 1000% increase over the $1.3 million or $.09/diluted share in the same quarter the prior year. These were great results!
As Jeff pointed out in his email, LMS has even
raised guidance for first quarter 2006
, with earnings now expected at $.53-$.56/share, up from the $.41-$.44/share previous guidance. Net sales are now expected to be $132 to $135 million, up from the prior guidance of $123 million to $127 million previously announced. This is another strong point for the stock and the company imho.
3. How about "longer-term"?
Taking a look at the
Morningstar.com "5-Yr Restated" financials on LMS
, we can see that revenue dipped from $350.9 million in 2001 to $312.4 million in 2002. However, since 2002, revenue has steadily improved to the $494.2 million reported in 2005.
Earnings also dipped from a loss of $(.28) in 2001 to a loss of $(2.99) in 2002. After that, LMS turned profitable at $.07/share in 2003, and has had earnings improve strongly to $1.82/share in 2005. The number of shares has been very stable with 14 million reported in 2001 and increasing only to 15 million in the trailing twelve months (TTM).
Free cash flow has been positive and improving nicely, with $1 million in 2003, increasing to $5 million in 2004 and $20 million in 2005.
The Morningstar report shows that the company has only $1.2 million in cash, but has $128.0 million in other current assets. Balanced against the $72.0 million in current liabilities gives us a "current ratio" of 1.79. This appears healthy with my cut-off as I have reviewed elsewhere of 1.5. The company has an additional $77.7 million in long-term liabilities.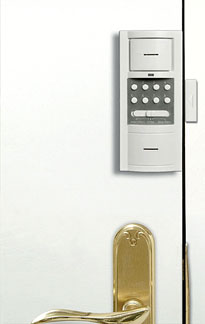 4. What about some 'valuation' statistics?
Generally, for this I have been using Yahoo and for this company, the
"Key Statistics" on Lamson & Sessions
. Some of the things that are important include the size of the company: LMS is a small cap stock (under $500 million) with a market capitalization of only $396.71 million. The trailing p/e is a downright reasonable 14.22 with a forward p/e of only 13.78. I don't have a PEG ratio reported (probably because there aren't any analysts giving 5 year expected results on this small company).
By the Price/Sales ratio, at least according to the
Fidelity.com eresearch website
, LMS is in the "Diversified Electronics" industrial group, and has the most reasonable Price/Sales ratio of the group coming in at a dirt cheap 0.8. Topping this group is Evergreen Solar (ESLR) at 21, followed by JDS Uniphase (JDSU) at 6.5, International Game Technology (IGT) at 6, Amphenol (APH) at 2.9, and WMS Industries (WMS) at 2.8. Way back is sitting Lamson & Sessions, another plus, imho, for this stock.
Additional information from Yahoo includes the fact that the company has 15.32 million shares outstanding with only 12.91 million that float. Currently there are 2.60 million shares out short as of 3/10/06, representing 20.20% of the float, or 5.4 trading days of volume (the short ratio). This is up over a million shares out short from 1.52 million shares the prior month. I do not know what these short-sellers are seeing. Unless they know something I don't, they are in for a rude awakening, and may be a factor in the stock's continued rise (?).
No dividend is paid, and no stock splits are reported on Yahoo.
5. What about a chart?
Taking a look at the
"Point & Figure" chart on Lamson & Sessions from StockCharts.com
: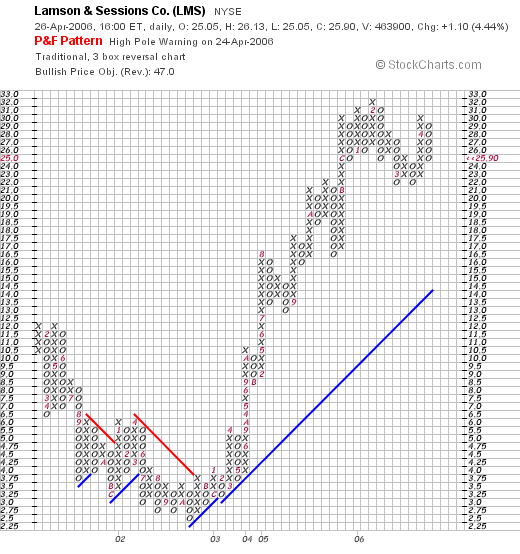 We can see that while the stock traded lower (parallel to the poor earnings and revenue growth during that period) between 2001 and 2002, in late 2002, sometime in October, the company bottomed at $2.50/share and then started moving higher, breaking into higher territory in January, 2003, and moving to a peak of $32 in February, 2006. The stock recently pulled back to $22, where it appears to have had a "double bottom" as the technicians say (sort of bouncing twice off the same support area as I understand it) and then moved higher to the current $25.90 level. The chart looks good to me!

6. What do I think?

Well, I don't really know if Jeff has any shares of this stock....if I were a gambling man, I would bet he did :). I would even hazard a guess (?) that Jeff knew that I wrote this up....???....and that he knew I would like it and would write it up again ????....Well maybe not. But figure he has some shares :). Good for him. And thank you Jeff for writing. If you are indeed sincere at this question, I give you credit for picking this one and knowing I would like it. And if not, well I guess it was just about time to revisit this stock in any case!

But back to the stock. The company's latest quarter was great, the Morningstar.com looks very nice with steady growth in both revenue, earnings, and free cash flow the past few years. The balance sheet looks nice, and valuation is terrific with a p/e in the low teens and a Price/Sales under 1.0 and the lowest in its group. Finally, the chart looks nice and the company has just raised guidance. What else could an investor want?

Thanks again for writing. And Jeff, you can write some more anytime! I sure like having you as a reader around here!

If you or anyone else has any questions, please feel free to leave them on the blog or email me at bobsadviceforstocks@lycos.com. Please be sure to drop by and visit my Stock Picks Bob's Advice Podcast Site where you can download and listen to many of my podcasts on much the same subjects I write about!

Have a great day trading tomorrow!

Bob
Posted by bobsadviceforstocks at 8:41 PM CDT |
Post Comment
|
Permalink
Updated: Wednesday, 26 April 2006 9:00 PM CDT