"Looking Back One Year" A review of stock picks from the week of August 14, 2006

Hello Friends! Thanks so much for stopping by and visiting my blog, Stock Picks Bob's Advice! As always, please remember that I am an amateur investor, so please remember to consult with your professional investment advisers prior to making any investment decisions based on information on this website.
It is Saturday and it is time for a review of this blog. As I like to do on weekends, I have been going back about a year and examining a week of stock picks to see how they all would have turned out had I purchased shares in all of them. This review assumes a 'buy and hold' approach to investing. I actually write about and personally employ a disciplined investment management system which requires me to sell my holdings if they do poorly, and to sell portions of my best-performing holdings as they appreciate. The difference in strategies would certainly affect performance.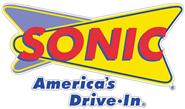 Last week I took a look at picks from the week of August 7, 2006. Going a week ahead, let's examine the selections from the week of August 14, 2006. Fortunately for this reviewer there was only one stock 'picked' that week, Sonic Corporation (SONC) which was reviewed on August 14, 2006. Sonic was trading at $21.75 when I wrote up the stock on August 14, 2006. SONC closed at $21.33 on February 29, 2008, for a loss of $(.42) or (1.9)% since posting. I do not own any shares nor do I have any options on this stock.
This was the only stock discussed that week so I had a performance of (1.9)% on the stock that week.
Let's take another look at Sonic (SONC) and I will explain why
SONIC (SONC) IS RATED A SELL
What exactly does Sonic (SONC) do?
According to the Yahoo "Profile" on Sonic, the company

"...operates and franchises a chain of quick-service drive-in restaurants in the United States. As of August 31, 2007, the company operated 3,343 Sonic Drive-Ins, including 654 partner drive-ins and 2,689 franchise drive-ins."
How did they do in the latest quarter?
On January 3, 2008, Sonic reported 1st quarter 2008 results. For the quarter ended November 30, 2007, revenues climbed 9% to $190.2 million from $174.8 million the prior year. Same-store sales increased 2.1% during the quarter. Net income decreased to $13.6 million from $15.3 million the prior year. However, due to fewer shares outstanding (63 million in 2007 vs. 79 million in 2006), the diluted earnings per share actually increased to $.22/share from $.19/share last year.

As the company explained in the announcement:

"The company's higher earnings per share also reflected the positive impact of Sonic's capital management program, under which the company has repurchased more than 30% of its outstanding stock since the beginning of fiscal 2007, with total expenditures of approximately $590 million. The reduced shares outstanding helped offset, on a per share basis, higher net interest expense related to the company's tender offer completed in October 2006 along with subsequent open-market purchases. With the higher interest expense, however, net income for the first quarter of fiscal 2008 declined 11% to $13.6 million versus $15.3 million in the year-earlier quarter."

The company did beat expectations on earnings which were estimated to come in at $.21/share however, they missed on revenue which was expected to come in at $191.5 million (Sonic came in at $190.2 million) according to analysts polled by Thomson Financial.
How about longer-term results?
Reviewing the Morningstar.com "5-Yr Restated" financials on Sonic, we have really quite a 'mixed bag' of results. Revenue growth remains fairly solid with an increase from $447 million in 2003 to $770 million in 2007 and $786 million in the trailing twelve months (TTM). Earnings have also been improving nicely from $.52/share in 2003 to $.91/share in 2007 and $.94/share in the TTM. This has been driven by a concerted effort by management to retire outstanding shares as noted in the above comments and by the observation that after peaking at 89 million shares in 2004, outstanding shares dropped to 88 million in 2005, 77 million in 2006 and 64 million in 2007.

However, examination of the Net Income figure shows a nice increase between 2003 and 2006 when this figure increased from $48 million in 2003 to $79 million in 2006. However, the income/share figure hides the fact that net income actually dropped between 2006 and 2007 from $79 million to $64 million. In addition, things are still problematic as the trailing twelve months net income figure is even lower at $62 million.

Free cash flow has dropped steadily from 2005 when it came in at $42 million and has declined steadily to $6 million in the TTM.

The balance sheet is also a bit 'iffy' with $29 million in cash and $41 million in other current assets. This total of $70 million is inadequate to cover the current liabilities of $96.4 million. In fact, this yields a current ratio of .73. As you may know, I like to see a current ratio of at least 1.25 before suggesting the balance sheet is 'healthy.' To top it all off, the company has $770.5 million of long-term debt on the books resulting in shareholders' equity of $(102) million.
What about some valuation numbers?
Referring to Yahoo "Key Statistics" on Sonic, we can see that this stock is a mid cap stock with a market capitalization of $1.30 billion. The trailing p/e is a very reasonable 22.69 with a forward p/e (fye 31-Aug-09) estimated at 16.16 yielding a nice PEG ratio of only 1.09.

Examining the Price/Sales (TTM) ratio on the Fidelity.com eresearch website, we find that the stock is a good value by this ratio as well with a Price/Sales ratio of 1.72 well under the industry average of 3.29. The company is less profitable than its peers with a Return on Equity (TTM) of (84.53)% compared to 18.74% according to Fidelity. I assume this negative figure derives from the negative shareholders' equity as noted in the above statistics from Yahoo.

Finishing up with Yahoo, there are 60.81 million shares outstanding with 57.31 million that float. As of 1/28/08 there were 9.11 million shares out short representing 5.9 trading days of volume. This is above the 3 day rule and is generally 'bullish' from my perspective. No dividends are paid and the last stock split was a 3:2 split May 1, 2006.
What does the chart look like?
Taking a look at the 'point & figure' chart on Sonic from StockCharts.com, we see a fairly strong chart with the stock price climbing from the $4.75 level back in February, 1999, to a peak of $26 in October, 2007. Currently the stock is under a little pressure haveing dipped below the 'support line' but with the latest bullish move, the stock doesn't really appear to have broken down technically.
Summary: What do I think?
Reviewing the information I just presented, this is certainly a mixed-picture of results. Looking first at the latest quarter we do find some good things including the fact that same-store sales results were positive, and that earnings beat expectations. However, I am concerned that revenue missed on expectations and actually while earnings per share improved, the overall net income actually decreased as the company used a large amount of resources to buy back shares and decrease the float.

Longer-term, we have the same problem. The company is expending resources to buy back shares while the bottom line appears to be suffering. The decreased shares presents an appearance of a healthy company with increasing earnings per share but at a big cost to shareholders who are seeing increasing levels of debt, a negative shareholders' equity, and declining free cash flow. With a current ratio of less than 1.0, I am not sure the short-term management is dealing appropriately with the balance sheet.

O.K. I am an amateur, but after looking at so many different companies I am disturbed by this trend.

On a positive note, valuation is reasonable in regards to p/e ratios, PEG, and Price/Sales, but we have the unusual finding of a negative 'return on equity' which I assume is related to the negative shareholders' equity.

With a clean-up of the balance sheet and a reduced emphasis on buying back shares and instead investing in the company itself, I might feel a little more comfortable owning shares of this stock. Anyhow, that's my amateur take on this company.
If you have any comments or questions, please feel free to leave them on the blog or email me at bobsadviceforstocks@lycos.com. If you get a chance, be sure and visit my Covestor Page where you can see how my actual Trading Portfolio is performing, my SocialPicks Page where my many past stock picks from the past year or so are reviewed, and my Podcast Page where you can download an amateur radio show of mine as I discuss some of the many stocks I write up here on the blog.
Wishing all of you a pleasant weekend and a great week ahead!
Yours in investing,
Bob