LDK Solar (LDK), Servotronics (SVT), and Potash (POT) "Trading Transparency"
Hello Friends! Thanks so much for stopping by and visiting my blog, Stock Picks Bob's Advice! As always, please remember that I am an amateur investor (!), so please remember to consult with your professional investment advisers prior to making any investment decisions based on information on this website.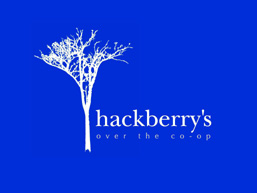 Getting away from the market and the workplace, I had a nice dinner last night at Hackberry's in La Crosse. If you are driving through this town, stop by and visit our Co-Op and get a bite 'upstairs' at the restaurant.
(And no I don't get paid to mention these businesses...they are just places I like and am happy to mention them right here on the blog!)
You probably aren't wondering, but I had the 'Brown Rice Sir Fry' with the chicken added on top :). For $10.75, it was more than enough for dinner! I like this restaurant because it is relatively easy to walk right in and eat, has reasonable prices and good food, and a view of the downtown.
Getting back to work today, I checked the portfolio realizing that some of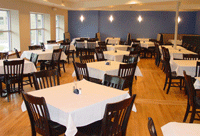 my stocks (as I wrote last night) had likely hit sale points.
Indeed, I was starting to feel a bit 'banged-up' by this vicious correction!
First of all my LDK Solar shares were acting less than sunny, and in fact were trading below my (8)% loss limit. I sold

my 280 shares of LDK at $20.43, having just purchased these shares YESTERDAY at $23.82 (!)----OUCH----for a loss of $(3.39) or (14.2)% in about 24 hours!
LDK SOLAR (LDK) IS RATED A HOLD
But the disaster that was the stock market didn't stop there!
Servotronics. Another purchase from YESTERDAY of 700 shares at $8.45/share; these shares were unloaded this morning at $7.05. This

was a QUICK loss of $(1.40) or (16.6)% in about 24 hours. YIKES AGAIN!
SERVOTRONICS (SVT) IS RATED A HOLD
But wait, the disaster wasn't complete!
Potash Corporation (POT), that I have been ribbing my good friend Jerry H. who I walk with in the morning about HIS problems with this stock, well, I couldn't help myself and get in there and bloody my own nose on this stock. In fact, I haven't even had the time or made the time to write this stock up after purchasing 70 shares 10/8/08 (two days ago!) at a price of $95.84.
Potash (POT) dipped quickly and my shares were sold at $84.67 for a loss of $(11.17) or (11.7)% since my purchase. The market is crazy enough that the stock flew back later in the day to close at $91.08, down only $(1.77) or (1.91)% on the day. Too late for me as I was no longer a share-holder.
POTASH CORP (POT) IS RATED A HOLD

Not all was lost as my recent purchase of Graham (GHM), a stock that I thought I might be also selling today, closed at $19.70, up $4.15 or 26.695 on the day. I had purchased my 420 shares of GHM two days ago as well at $16.33. Thus, I now have a gain (for the moment) of $3.37 or 20.6% since that purchase.
GRAHAM (GHM) IS RATED A BUY
Now down to two positions (Graham (GHM) and Covance (CVD)), I do not think I shall be that quick to spend that nickel in my pocket and get back to my alotted 5 positions. Of course.....you know I never do have much self control so if there is some large move on the upside....well you know I shall be checking out those top % gainers lists no matter what I tell you this evening!
Thanks again for visiting! This kind of market only brings to mind one image for me. My desire to climb under my desk as all hell breaks loose as I did so many years ago during the 'cold war' when we all needed to be ready for a 'drop drill' on a moment's notice! I guess that kind of comment is rather revealing of my age!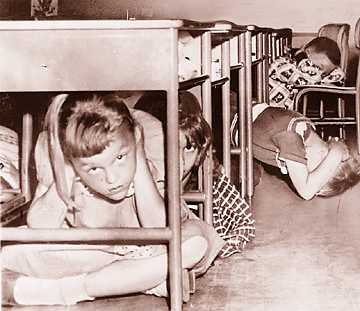 I hope you all have a nice weekend and that next week finds us in a market that is acting a bit more sensibly than what we have experienced this past week of trading!
If you have any comments or questions, please feel free to leave them on the blog or email me at bobsadviceforstocks@lycos.com.
Yours in investing,
Bob