Kohl's (KSS) "Revisiting a Stock Pick"
Hello Friends! Thanks so much for stopping by and visiting my blog, Stock Picks Bob's Advice! As always, please remember that I am an amateur investor, so please remember to consult with your professional investment advisers prior to making any investment decisions based on information on this website.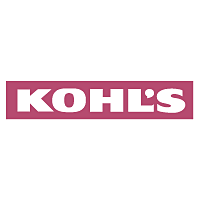 I always enjoy writing about a Wisconsin firm that has become a big success in the national market. The first time I wrote up Kohl's (KSS) on this blog was back on August 12, 2006, when the stock was trading at $60.76. Kohl's stock has just now approached that level after the 2008 bear market that savaged so many stocks especially retail stocks that declined sharply in price when the consumer stopped buying.
Kohl's (KSS) closed at $56.84 on April 9, 2010, up $.21 or .37% on the day. I believe this stock belongs in my blog and may eventually find a place in my portfolio. I currently do not own any shares.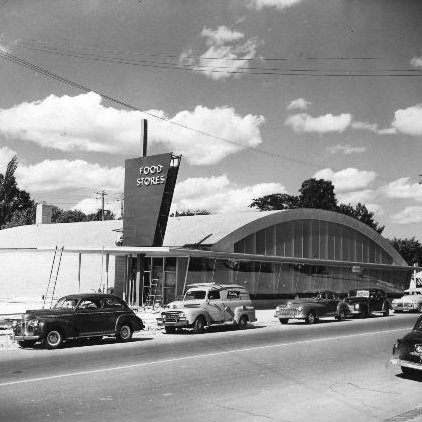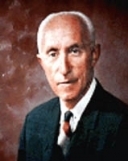 Kohl's Department Stores has a fascinating history that in some fashion parallels the story of Walmart. In 1962, the same year that Sam Walton was opening up his first discount store in Rogers, Arkansas, 563 miles North-East of that location Max Kohl was opening up his first deparment store, Kohl's Department Store in Brookfield, Wisconsin.
Kohl's Department stores has grown significantly since that first store. On March 3, 2010, Kohl's (KSS) announced plans to open nine stores in five states and 'plans to open a total of approximately 30 new stores in 2010.' As of the end of last month, Kohl's (KSS) had a total of 1,067 stores in 49 states. In comparison, Walmart has had an even more meteoric rise with currently more than 8,416 retail outlets 'operating under 53 different banners in 15 countries.'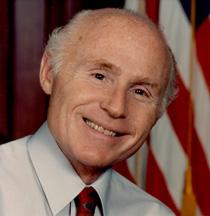 The other interesting fact about Kohl's (KSS) is the fact that Wisconsin's senior U.S. Senator is Herb Kohl, son of Max Kohl. Herb and his brother inherited Kohl's Department Stores. He later became President of Kohl's and was involved in its sale to BATUS Inc. in 1972. In 1985 Kohl purchased the Milwaukee Bucks and was first elected to the United States Senate in 1988.
In 1986 BATUS sold Kohl's Department Stores to a 'management-led group of investors.' At that time Kohl's had only 40 stores with sales of $300 million. In 1992, Kohl's (KSS) had their IPO with 11.1 million shares issued and Kohl's Department Store became a publicly traded corporation.
But more than an interesting story of a company that started off as a grocery store opened by a Polish immigrant, is the fact that Kohl's (KSS) remains a compelling investment today.
Kohl's (KSS) is participating in the powerful rebound in retail sales that we are currently experiencing as this nation recovers from recession. Most recently, on April 8, 2010, Kohl's reported that their March same-store sales increased 22.5%, beating expectations of a 12.4% same-store increase according to analysts polled by Thomson Reuters. In addition, the company in the same announcement raised guidance for the first quarter to $.55 to $.57/share up from previous estimate of $.48 to $.52/share in the quarter. This increased guidance exceeded estimates of $.54/share in the quarter that analysts are currently expecting.
Examining the latest quarterly result, the fourth quarter was reported on February 26, 2010. For the quarter ended January 30, 2010, earnings increased 28% to $431 million or $1.40/share from $336 milllion or $1.10/share the prior year. This beat expectations of $1.37/share according to analysts polled by Thomson Reuters. The company was quite cautious in that announcement and guided $.48 to $.52/share for the quarter under analysts expectations of $.54/share.
It is clear that with the increased sales activity at Kohl's stores the past two months, management has moved from a relatively gloomy outlook in February to a more positive outlook this month as noted from its recent raising of guidance on the back of strong same-store sales growth.
Longer-term, reviewing the Morningstar.com "5-Yr Restated" financials, we can see that revenue has grown steadily, except for a pause between 2008 to 2009, from $13.4 billion in 2006 to $17.2 billion in 2010. During this period earnings grew from $2.43/share in 2006 to $3.39/share in 2008 before dipping to $2.89/share in 2009 and then increasing to $3.23/share in 2010 fiscal year. No dividends are paid. Outstanding shares have decreased from 346 million in 2006 to 306 million in 2010.
Free cash flow which was a negative $(307) million in 2008, turned positive at $684 million in 2009 and grew to $1.5 billion positive in 2010.
Looking at the latest balance sheet, as reported by Morningstar.com, Kohl's (KSS) has $2.3 billion in cash, $3.2 billion in other current assets for a total of $5.4 billion in current assets when compared with the $2.4 billion in current liabilities has a healthy current ratio of 2.25. In fact, Kohl's could pay off ALL of its debt both current at $2.4 billion AND the $2.9 billion in long-term debt combined with its total of $5.4 billion in current assets!
In terms of valuation, Yahoo "Key Statistics" reports that Kohl's (KSS) has a market capitalization of $17.45 billion. The trailing p/e is a moderate 17.55 but the forward p/e (fye 30-Jan-2012) is more reasonable at 13.47, and looking forward, the PEG ratio at 1.18 suggests reasonable valuation as well. There are 306.97 million shares outstanding with 272.87 million that float. As of 3/15/10 there were 7.56 million shares out short representing 2.1 days of trading well below my own arbitrary 3 day rule for short interest significance. No dividends are paid and the last stock split was a 2:1 split back on April 25, 2000.
Reviewing the 'point & figure' chart on Kohl's (KSS) from StockCharts.com, we can see that the stock, which peaked at $57 in September, 2008, dipped as low as $25 in August, 2008. Since then the stock has been climbing steadily, hit $60 in October, 2009, dipped to $45 in February, 2010, only to climb once again above support lines to its current level just above $56/share.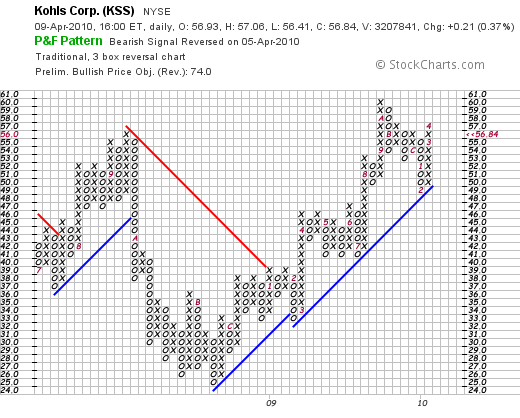 To summarize, Kohl's is a uniquely American success story (as well as a Wisconsin success story) of a Polish immigrant starting with a single grocery store in the Milwaukee area, starting a department store in 1962 the same year Sam Walton was opening his own retail store, and growing it to a level where it was acquired, sold back to management, and then taken public where it grew to become a major retail player in the market today. Interestingly, the American success story also includes a currently sitting United States Senator, Herb Kohl, son of the founder of Kohl's and former president of the Department Store chain. Only in America!
Kohl's is experiencing a strong resurgence in sales as it successfully sells the 'middle level' of merchandise between a Macy's and a Target, offering value to a more cost-conscious consumer looking for both quality and value. They reported terrific same-store sales numbers last month which exceeded expectations, and raised guidance on the upcoming quarter. The last quarter exceeded expectations but was accompanied by a more reserved guidance from management. Things appear to be changing quickly for the better for this company.
I do not own any shares, but it is the kind of stock I like, may own in the future, and I believe represents an early recovery for retail and for the U.S. economy as a whole which appears to be slowly rebounding from its deep recession.
If you have any comments or questions, please feel free to leave them on the blog or you can email me at bobsadviceforstocks@lycos.com.
Yours in investing,
Bob