A Reader Writes "Have you ever considered scaling into your positions...?"
Hello Friends! Thanks so much for stopping by and visiting my blog, Stock Picks Bob's Advice! As always, please remember that I am an amateur investor, so please remember to consult with your professional investment advisers prior to making any investment decisions based on information on this website.
What a volatile week! Thank goodness trading was closed on Thursday for Thanksgiving. And I am already having buyer's remorse for buying the big chunk (for me) of Graham (GHM). Not that I don't think it is a fabulous stock--it is just that I did break all of my rules, investing when my system was telling me to pull back into equities, and then buying a larger position than usual. I guess I shall just employ my 8% limit and selling strategy on that position as well.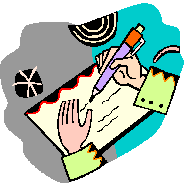 Anyhow, I had a nice letter from Gleb today who is a fellow covestor participant. Gleb wondered about my buying strategy. (After my impulse buy on Graham I wonder if I am qualified to give an opinion at all :(). Gleb wrote a nice letter:
Hi Bob,

I have been reading your blog for some time now and have a new question for you. At times like these in the stock market, have you ever considered scaling into your positions instead of buying all of the shares at once (ie. buying 1/2 of your position and then adding the other half if the price of the stock drops 8%). This way even if the stock falls 8%, you don't have a 8% loss on your whole position after averaging in the new purchase and then being able to give the stock some more leeway to turn around.

I utilized this technique on BTJ and it proved to be effective for me there.

Please let me know if you have any thoughts on this.

Best regards,

Gleb from Brooklyn, NY (pinkfl0ydg on Covestor)
First of all, thank you for writing. As you know, I do have a rather unstaged purchase approach to investing and a staged selling. You might be onto something about staging a buy. Buy buying on weakness?
Let's think about that stock that is declining in price and you chose to buy some shares like Bolt (BTJ). I do like the idea of buying a 1/2 position. But then the stock plunges in price and you decide that you should add after it declines 8%. Instead of turning around, the stock keeps dropping. You would have to have another sale point....perhaps at a 16% loss. In that case instead of losing 8% after a large initial purchase, you have lost approximately 12%....4% on the first purchase (1/2 of your total dropped 8%) and then another 8% (the entire position drops 8%). So this doesn't really solve the problem of volatility.
Let me try another approach. Let's say since we are thinking of incremental purchases that we purchase 1/2 of our desired position. For instance if we were thinking of a $6,000 purchase, we purchase $3,000 of the desired stock. Now, instead of buying more on a decline, we simply give the stock greater room to play....after all it is only a 1/2 position. So instead of selling at 8% loss, we give it all the way to a 16% decline before unloading our position. Essentially, we would have the same 8% loss as before.
Now, instead of buying on weakness, we wait until the stock has appreciated 8% to buy the other half. After we have purchased the second half, we still sell the stock if it declines to an 8% loss (instead of 16%), but insuring that the stock would need to demonstrate some strength until we commit our entire funds as planned to that position. I like this approach better.
I don't like buying stocks on weakness. I would rather buy a smaller position, give it more room to trade and then if it starts moving higher, we would employ a well known strategy of
averaging up
in investing.
Gleb, thanks so much for being a loyal reader and writer. Please feel free to comment in the comments section (you and all of my readers), or feel free to drop me another line at bobsadviceforstocks@lycos.com. If you get a chance, be sure and visit my
Stock Picks Podcast Website
, my
Covestor Page
where Covestor reviews my actual trading account and you can view other investor's actual portfolios and their performance, and my
SocialPicks page
where SocialPicks reviews my stock picking from the blog!
Have a great weekend!
Bob
P.S. If any of you are interested in participating in Covestor, please leave me a comment on the blog or email me and I can give you a formal invitation to participate. I have four invitations remaining. You might not need it, but if you do, please feel to let me know!