My Experience on Covestor Investment Management (CVIM)
Hello Friends! Thanks so much for stopping by and visiting my blog, Stock Picks Bob's Advice! As always, please remember that I am an amateur investor, so please remember to consult with your professional investment advisers prior to making any investment decisions based on this website.
I cannot tell you how many times I have written and re-written that phrase about being an amateur investor here on this blog and elsewhere. I am. I love investing and writing about stocks and how I try to think about selecting stocks, deciding when and which stocks to buy and when and how much to be buying and selling when I do implement a transaction.
It is a blast and I thank you for each and every visit and all of your emails and comments that you have left on the blog both positive and critical of my thoughts and actions. I am certainly not always right.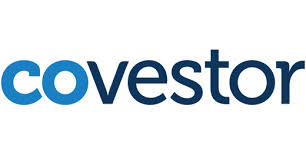 Back in 2007 I was approached about participating with an innovative organization called Covestor about sharing my actual trading portfolio with them and they would publish and track my results and transactions. Starting on June 12, 2007, almost 3 years ago, I have been tracked and followed by Covestor and you can see my Covestor page here. With this service, my trading portfolio became public, my activity and performance verified--both brilliant and quite less than brilliant trades were shared publicly.
I continued to refine my investment strategy aware that I was doing my investing publicly. It was a terrific relationship and continues to be useful for me as I refine my own approach to the tumultuous world of stock market investing.

I am particularly grateful to Perry Blacher, the co-Founder of Covestor and the President of Covestor Investment Management, the asset-management side of Covestor. He, along with Rikki Tahta and Simon Veingard are the people who have been among those responsible for getting Covestor from just an idea into an important player in the new "social investing" websites. Perry and Covestor recruited me to participate and have stayed with me as this blog has grown and my investing and writing experience has evolved.
Covestor's business model has always been to actually manage money. On April 14, 2009, a year ago, I was invited to be one of the first ten model accounts that Covestor uses to create shadow accounts utilizing the trading and asset allocation information to allow them to manage money for actual investors. Since I am an amateur, I do not manage any investments but rather am paid a subscription fee for the data feed. This new expanded Covestor service is called Covestor Investment Management (CVIM) and you can see my CVIM page here.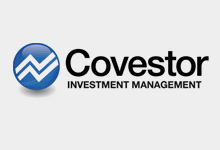 Participating in CVIM has made what I believe to be a responsible strategy of managing investments that much more serious for me. I like to say that I have started investing more like my father who while no longer alive has always been my largest source of inspiration to being involved in the stock market. I continue to look for stocks with revenue growth, earnings growth, solid balance sheets and reasonable valuation---but now find dividends more attractive than ever!
The last couple years, with my own portfolio declining along with all other investors as the market declined in our current 'bear market', I have been more interested in protecting against losses while still interested in capturing the gains of a climbing equities environment. I have added dividends to my list of attreactive features. Dividend stocks, as long as the dividends are secure, may offer an additional form of protection--in an environment of declining stocks, stocks that do not offer dividend merely offer the promise of greater value in the future. A dividend paying stock effectively becomes more attractive as the stock price declines reflecting the increasing dividend yield which is the result of the simple quotient of the stable dividend divided by the reduced stock price.
Furthermore, I have tried to think about stocks which are recession resistant. To that end, I have included stocks like Sysco (SYY), which while feeling a bit of the pinch of the recession, has managed to crank out continued revenue and earnings without interruption. TJ Maxx (TJX) where recession-pinched shoppers can find bargains in name brand products, McDonald's (TJX) where the price point remains a good value and which remains a place where even cash-strapped families can eat. Abbott (ABT) and Johnson & Johnson (JNJ) are two additional steady earners which pay steady and increasing dividends. Church & Dwight (CHD) has grown its results by selling a diverse set of consumer goods without being hurt too much by the economic downturn, AT&T (T) is the pre-eminent widows and orphans stock which has an interesting tie-in with Apple (AAPL) and pays a generous dividend, and 3M (MMM), the steady blue chip industrial finish out my holdings. I own the above stocks in my trading account.
I mention these stocks because my own participation in Covestor (CVIM) has created an increased sense of fiduciary responsibility for me. My own trading volume has decreased, my choice of investments is more sedate---in a word, I feel like I have finally 'grown up'! Things I suppose could be worse. Like falling from the Neverland world of quick trades for fractions of points into the world of grown ups concerned about dividends, tax consequenses, and recession-resistance of the holding, I believe that my participation with Covestor has been good for me and for the people that read my blog.
I do not in any way manage investments for people. But I am aware that what I write about and what I do invest in may result in others doing the same. I cannot promise that I shall do this without failure. I cannot even know that I shall be profitable. But I am glad of the relationship that has resulted in these changes.
Thank you Perry and all of my great friends over at Covestor!
Yours in investing,
Bob