Interactive Intelligence (ININ) "Trading Transparency"
Hello Friends! Thanks so much for stopping by and visiting my blog, Stock Picks Bob's Advice! As always, please remember that I am an amateur investor, so please remember to consult with your professional investment advisers prior to making any investment decisions based on information on this website.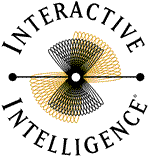 Earlier this morning, seeing an 'old favorite' of mine, Interactive Intelligence (ININ) on the list of top % gainers on the NASDAQ, I chose to stick my toes once more into the trading world and purchased 1,200 shares at $15.75. This is once again my 'trade position' and I do not plan to sit with the entire 1,200 shares long-term. If the stock works out for me by moving higher yet, than I shall be selling approximately 900 shares and leaving 300 for the portfolio. Otherwise, I shall be unloading the entire position at the smallest loss I can tolerate.
As I write, ININ is trading at $15.85, up $2.26 or 16.63% on the day.
I use the term 'old favorite' to indicate that this is a stock that I have reviewed previously. In fact, I posted ININ on Stock Picks Bob's Advice on June 30, 2006, when the stock was trading at $14.27. The stock has had a rocky course since then and has been under some significant pressure price-wise recently.
Let me share with you some of my thinking regarding this trade. Feel free to comment and share with me your own ideas as I am more of an 'investor' than a short-term trader.
The market sold off yesterday after a spike in the Dow on the back of the .50% Federal Funds rate cut. The market opened up today sharply lower, but appeared to be steadily reversing course and moving to the upside. It was in this environment that I looked to my lists of top % gainers, hoping to find something first of all that I would be familiar with and next that had some fundamental news that might continue to drive the stock higher.
As is often the case, from my experience, it was earnings news that pushed the stock higher today. After the close of trading yesterday, ININ announced 4th quarter 2007 results. Revenues came in at $109.9 million, up 32% from $83 million in the same quarter the prior year. Net income was $10.3 million or $.53/share which included a $(840,000) expense regarding stock options as well as a $8.1 million one-time benefit.
Taking these one-time expenses and gains out of the picture, which is probably a very prudent move for analysis, leave us with a non-GAAP result of net income of $3.1 million or $.16/share, compared to last year's non-GAAP result of $2.1 million or $.11/share. This is still a very strong report.
Checking the Morningstar.com "5-Yr Restated" financials, we can see that this improved earnings/revenue picture was a bit of a turn around from what some year-over-year declines. That is, while revenue has continued to steadily improve, earnings did dip in the last twelve months from $.56/share to $.41/share. Free cash flow has been positive and the balance sheet appears solid.
Reviewing the StockCharts.com 'point & figure' chart on ININ, we can see that the stock has been under tremendous pressure. From December, 2005, when the stock was trading at around $4.25 until December, 2007, when the stock peaked at $31, the stock was at that time trading steadily higher. Only since the first of this year, the stock has taken a beating along with the rest of the market, dipping from $27 to a low of $11 just days ago. The stock appears to be 'fighting back' but overall the chart is not encouraging long-term. It would be nice to see this stock trade over $25 and establish new support levels before feeling more confident that this technical picture has reversed. Certainly the latest quarterly report is helpful in this regard.
With the solid earnings report changing the recent dip in earnings in an otherwise beautiful Morningstar.com report,
INTERACTIVE INTELLIGENCE (ININ) IS RATED A BUY
Thanks so much for stopping by and visiting! If you have any comments or questions, please feel free to leave them on the blog or email me at bobsadviceforstocks@lycos.com.
Bob