A Reader Writes "IRIS...I was wondering...."
Hello Friends! Thanks so much for stopping by and visiting my blog, Stock Picks Bob's Advice! As always, please remember that I am an amateur investor, so please remember to consult with your professional investment advisors prior to making any investment decisions based on information on this website.
I always enjoy receiving email from readers and commenting on stocks. I cannot predict whether stocks will rise or fall in the future. I also do not have any inside information as to what a company will be reporting in the future. Stock prices usually rise when a company exceeds expectations and prices often drop when companies fail to meet those same financial expectations.
Also, when you do email me at bobsadviceforstocks@lycos.com, and I look forward to your emails, please be aware that I am likely to write up your question/comment so that I may respond in a transparent fashion and also so that other readers who may have a similar question, may take advantage of our discussion.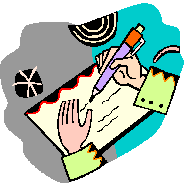 With all of that in mind, I was glad to receive an email today from Mike P. who wrote:
"Hello Bob

I purchased myself a bunch of Iris stock right around
the 11.70 level. I was wondering what your outlook is
for the company prior to the March 7th financial
report.

Thanks
-Mike"
So first of all, thanks for writing Mike. From what Mike writes, I assume he is long Iris at the $11.70 level. Coincidentally, IRIS is trading at $11.70, down $(.03) on the day as I write.
As you probably know, I first covered IRIS back on October 4, 2005, on Stock Picks Bob's Advice when it was trading at $20.97. So this particular stock is considerably below the price where I wrote it up.
In general, my assessment of a stock includes whether a company has had a good recent quarter, whether longer-term results is consistent, and if the chart looks nice. If a company has had a 'down quarter' as the latest report, I don't look further. This doesn't mean that the stock isn't likely to move higher. Furthermore, as even my own post on Iris back in 2005 demonstrates, the fact that a company meets my own criteria doesn't mean that the stock price will necessarily rise. This is just something that I have found useful.
As you note, Iris has announced that they will be releasing 4th quarter results on March 7, 2007. If the company is able to meet or exceed expectations, the stock price may well appreciate. But that would be anyone's guess I suppose. I am not prepared to guess.
So I am stuck looking at the 3rd quarter 2006 results, which while a bit hard to locate, are found right on the company website.
The company reported:
"CHATSWORTH, Calif., Nov. 14, 2006 — IRIS International, Inc. (NASDAQ: IRIS) today announced revenue of $18.0 million for the third quarter ended September 30, 2006, a 13% increase over revenue of $16.0 million in the third quarter of 2005.

Net income for the third quarter of 2006 was $0.8 million or $0.04 per diluted share after the effect of reserves, increased professional fees and inventory adjustments totaling $1.1 million or $0.04 per share. Third quarter 2006 earnings reflect additional reserves taken for sales return allowances, increased warranty reserves for iQ®200, physical inventory losses of service parts, increased inventory reserves and additional accrual for increased professional fees associated with compliance with Sarbanes Oxley Section 404."
Well that is all well and good. But the earnings of $.8 million or $.04/diluted share, regardless of whatever accounting requirements are explained, is below the net income of $1.5 million or $.09/diluted share reported in the same period the prior year. So I am unable to say that this stock meets my requirements. But I am also unable to tell you which direction the stock price is likely to move in the future. Since you are a holder of the stock, I hope the stock price appreciates and you make a ton of money.
I hope that this is helpful for you. I do not mean to be discouraging, but as I said in the prior entry, I try very hard to be honest and consistent as well as transparent in everything I write about here on this website. I do not own any shares in IRIS nor do I have any options.
If you have any comments or questions you would like me to address, please feel free to leave your comments on the blog or email me at bobsadviceforstocks@lycos.com. If you get a chance, be sure and visit my Stock Picks Podcast Website, where you can get a chance to listen to me talk about some of the many stocks I write about here!
Bob
Posted by bobsadviceforstocks at 1:43 PM CST |
Post Comment
|
Permalink
Updated: Tuesday, 20 February 2007 1:45 PM CST