A Reader Writes: "...a review of P&F charts and top NYSE gainers."
Click
HERE FOR MY PODCAST ON P&F CHARTS AND TOP % GAINERS
Hello Friends! Thanks so much for stopping by and visiting my blog,
. As always, please remember that I am an amateur invastor, so please remember to consult with your professional investment advisors prior to making any investment decisions based on information on this website.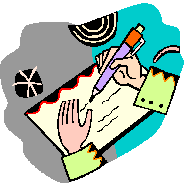 One of the things I get to on weekends is to catch up with my email. I did manage to finally get around to seeing
Casablanca
last night on DVD. Never did see that famous movie before with Humphrey Bogart and Ingrid Berman. Great flick. See it if you haven't.But I received a very nice email from Steven a couple of days ago and he raises some excellent points and has a couple of questions. He wrote:


"Hey Bob Found your website from Bill over at nodoodahs.com. You got a real nice blog. As a new investor (only been doing this 4-6 months) I started my own blog to talk about books and blogs that I feel are helpful to new investors (you can read about it at valueblogreview). I think your site is really helpful and I plan on linking to it when I next update my blog. A quesition or two that I have goes to the NYSE gainers list and P&F charts. I get in your posts the fundamental and qualatative analysis yo do on a company...and you make real clear your sell philosphy...but could yo point me to a specifc post wher eyo talk about how you came about using the NYSE gainers list to filter stocks you are loking for....and more importantly what it is you like about P&F charts (I like them because they seem to be less techinical than other charts). If you have already covered this just let me know where I can read about in on your blog..if you have not than I would appreciate it if you could give a more detailed review of P&F charting and the use of the NYSE gainers list. Thanks again for the great blog. Steven"
Steven, thanks so much for writing and good luck on your blog and on your investing activity.I was listening this morning to
Wisconsin Public Radio
this morning and was listening to a man in his 60's talk about surfing and the philosophy and wisdom in riding waves. "Everything is Waves" was his comment.
I don't mean to wax philosophic, but isn't that what we are doing with investing? Catching 'waves' of stock movement. Stocks going higher if you are going long or going lower if you are short the stock.There are many ways to catch waves. I have never surfed but I have tried "boogey boards" in the past.I guess when I look at the lists of top percentage gainers, I am looking at the tips of waves. I do my homework and try to decide which of those waves I wish to take. And when it is time to go surfing.
When a wave gives out, loses momentum, or however you wish to describe the stock, I get out of the water momentarily. I wait for a signal from another 'wave' of mine, a sale at a gain, to let me know it is time to paddle out and catch another wave.When you are surfing, you probably realize that you cannot simply catch waves anywhere in the water. You look for the crests, you probably know exactly where you need to be to surf. I certainly don't! In other words, when I am looking for a stock to increase in price, I shall be buying the stock on a particular day. Why not buy a stock which on that particular day is demonstrating good momentum? That is why I look at the top % gainers list.
The other analogy I like to use (my son is always complaining that I use far too many comparisons...sorry Ben if you are reading this), is my latest "Alphabet Soup" analogy. When I am looking for a stock, I don't go into the bowl of soup to find something. I let the boiling soup pot bubble up the investment that is worthwhile pursuing. I also refer this as my "Zen" approach. (With apologies to all Buddhist readers).
In other words, I do not go seeking a stock, I let the market bring the stock to me. I hope you follow.This all started a few years back when in the heyday of the high-tech market, one could buy stocks off the top % gainers list, and likely sell them just a few hours later at a gain. I occasionally entered into this "day-trading" activity with mixed results. It wasn't perfect, but I started to realize that the top % gainers list was a good place to start. That on this list were the stocks that were essentially being recalibrated in price by analysts often related to something being reported, often an earnings report that exceeded expectations. A contract that was landed, or guidance that was being raised.
What I have done is to try to take all of this a step further. Being on the top % gainers list is not enough for me. That is just the first step in screening a stock. I am looking for a certain profile of a company. And it is the usual stuff: the strong latest quarter, a nice Morningstar.com '5-Yr restated' financials page, reasonable valuation, and a reasonable chart. I review this over and over on the blog.I hope this answers that first question of yours.
Your second question about "point & figure" charts is more difficult. I can tell you that about five or six years ago I was introduced to these charts from a broker from
Piper Jaffray
who was advising my stock club at that time. He did a great job and I started getting comfortable with these charts. A little like Candlestick charts, point and figure charts give a feeling of momentum, both in the upwards and downwards direction. I find them useful and I continue to use them. I am far from an expert on these charts. Usually when I look at a chart, I try to feel the psychology behind the price move. Is the stock moving higher? Is it breaking down? Is it struggling? You can see my almost human affect I give to the charts. Some charts look almost euphoric to me.
If you are interested in learning more about these and other charts, there is an excellent
tutorial
on Point & Figure Charts on StockCharts.com. Or if you are interested in learning more, you can purchase the Tom Dorsey Point & Figure book on this subject.Good luck with your blog and would love to have you come and visit and comment more often.If you have any other comments or questions, please feel free to leave them on the blog or email me at bobsadviceforstocks@lycos.com. Please be sure to come and visit my
Stock Picks Bob's Advice Podcast Site
.
Bob
Posted by bobsadviceforstocks at 1:15 PM CDT |
Post Comment
|
Permalink
Updated: Monday, 24 April 2006 11:25 PM CDT