A Reader Writes "How do I follow your portfolio?"
Hello Friends! Thanks so much for stopping by and visiting my blog, Stock Picks Bob's Advice! As always, please remember that I am an amateur investor, so please remember to consult with your professional investment advisers prior to making any investment decisions based on information on this website.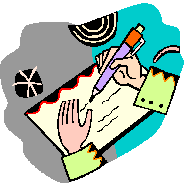 I very much enjoy receiving letters from readers.
I had a nice note earlier today from Al B. who wrote simply:
"How do I follow your portfolio?

Thanks,

Al"
That doesn't sound like an unfair question to me. Unfortunately, you probably won't like my answer. But what I have been doing, is every several months, writing up an update of all of the stocks I own, my cost basis, the date of purchase, and the current unrealized gain (or loss) on each holding. When I first started writing this blog---way back in 2003---I tried to regularly update my Trading Portfolio and the list of all of the stocks 'picked'. Being the amateur that I am, this was a job beyond my time constraints and I simply gave up.
So I try to do this regularly and meanwhile, each time that I do a trade, I post a note called "trading transparency", kind of like my latest note on my unfortunate foray into Angeion, a company that otherwise suits my needs on this blog.
But since you are asking, let me pull up my account and review my holdings with you. I currently have 17 positions, out of my maximum planned 25 holdings. These results are as of the close of trading today 3/16/07.

Company (symbol), number of shares, date purchased, cost basis, closing price, unrealized gain (loss)
Bolt Technology (BTJ), 209 shares, 1/12/07, $17.44, $30.73, 76.24%

Cerner Corp (CERN), 120 shares, 2/2/07, $49.76, $55.64, 11.81%

Coach (COH), 71 shares, 2/25/03, $8.33, $48.77, 485.39%

Cytyc (CYTC), 188 shares, 1/29/04, $14.86, $33.07, 122.60%.

Hologic (HOLX), 120 shares, 1/31/07, $55.58, $54.12, (2.63)%

Harris (HRS), 120 shares, 1/31/07, $50.05, $47.65, (4.80)%

Jones Soda (JSDA), 300 shares, 3/12/07, $18.22, $18.85, 3.48%

Kyphon (KYPH), 125 shares, 5/20/05, $29.21, $42.85, 46.67%

Morningstar (MORN), 140 shares, 11/22/05, $32.57, $51.12, 56.93%

Precision Castparts (PCP), 100 shares, 10/24/06, $69.05, $99.84, 44.59%

Quality Systems (QSII), 88 shares, 7/28/03, $7.75, $38.42, 395.81%

ResMed (RMD), 150 shares, 2/4/05, $29.87, $47.58, 59.30%.

Starbucks (SBUX), 50 shares, 1/24/03, $11.40, $30.58, 168.13%.

Universal Electrs (UEIC), 180 shares, 2/23/07, $25.24, $27.38, 8.48%.

Meridian Bioscience (VIVO), 210 shares, 4/21/05, $11.13, $28.01, 151.70%.

Ventana Medical Systems (VMSI), 188 shares, 4/16/04, $23.47, $39.68, 69.07%.

Wolverine World Wide (WWW), 200 shares, 4/19/06, $23.55, $28.28, 20.11%.
As of 3/16/07, my stock holdings stood at $99,116.95, with a margin debit balance of $54,961.58, for a net value of $44,155.37.
The total of unrealized gains were $31,124.44.
During 2007, I have taken realized net short-term gains of $471.95, and realized net long-term gains of $2,140.72, for a total net realized gain of $2,612.67.
During 2006, I had a total realized gain of $5,460.82, consisting of a net short-term loss of $(5,237.30) and a net long-term gain of $10,698.12.
I hope this helps you understand what my holdings are, my current performance of my holdings and my net trading results for 2006 and 2007. If you have any comments or questions, please feel free to leave them on the blog or email me at bobsadviceforstocks@lycos.com.
Bob